While many enjoy escorted tours of China to discover the beautiful landmarks, bustling cities and rich animal life – including the giant pandas – one of the biggest draws is the nation's past.
Dating back thousands of years and offering a plethora of stories that continue to fascinate millions to this day.
A key part of the country's history are the many periods of rule – otherwise known as dynasties. These are moments that have shaped the China we recognise today on holidays in China but, with so many, it's often difficult to know which took place when. Here at Wendy Wu we understand the importance of recognising the rich culture of China and it's for this reason why we've created this timeline of the most significant Chinese dynasties throughout history. As well as offering all the key dates, we've also added a background about the dynasty and even included a handy video detailing each!
---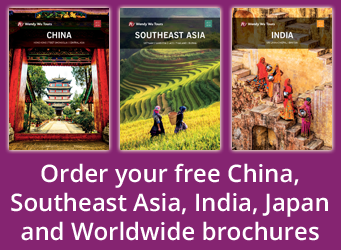 Visit China with the UK's leading China Experts, Wendy Wu Tours. Our award winning escorted, fully inclusive China tours visit all the major sights of China for an unforgettable holiday.
We also have amazing tours to Cambodia, Vietnam, Laos, Japan, India and beyond…