Research into building a brand new railway line beside the Yangtze River has begun and initial plans could see the line link up 22 cities.
The Yangtze River is a popular attraction for those on China holidays and trips, and this move could make it easier for holidaymakers to get to and from the region.
According to an article on the CRI English News site, the Wuhan Railway Bureau have said that the high-speed railway line will link Shanghai on the east coast of China to other major cities such as Chongqing, Nanjing, Hefei, Wuhan and Chengdu in the southwest of the country.
An article on the Anhui News website reveals that the new railway line will reach speeds of up to 350 km per hour and will not only be used by holidaymakers and travellers, but will also be used by local workers commuting to their place of work.
Three new railway lines approved
The news about the railway line that is planned to be built alongside the Yangtze River has come just after three other railway lines have been approved to be built. The three new railway tracks have been approved by the Chinese government and in total will cost 142.77 billion yuan.
One of these new lines will take passengers from Zhengzhou of Henan province to Wanzhou of Chongqing municipality. This track will intersect with the railway along the Yangtze River.
The National Development and Reform Commission has revealed that the projects will improve the current transportation efficiency and capacity of the railway network in China, and thus will promote regional economies and social development.
Tours of China and the Yangtze River in particular could now be transformed if the plans for the new rail line alongside the river are approved.
---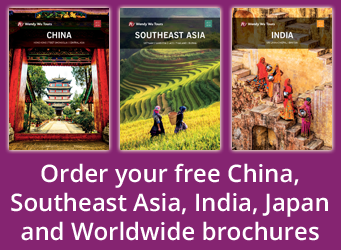 Visit China with the UK's leading Asia Experts, Wendy Wu Tours. Our award winning escorted, fully inclusive tours visit all the major sights of China for an unforgettable holiday.
We also have amazing tours to Cambodia, Vietnam, Laos, Japan, India and beyond…