What can you do in 12 days? Are you at work, running errands, doing chores? If you had the time available to you, would you spend that time planning or taking your dream trip?
What if we told you that we've done the hard work for you and planned a trip, perfect for those who have limited time but enjoy travelling and seeing as much of the world as possible, collaborating two of the world's most sought after destinations – Argentina & Brazil.
Packed full of traditional experiences and stopping off at the world-famous Iguazu Falls, this tour is perfect for those looking for their first taste of Latin America. We've even arranged our February departures to coincide with Rio Carnival (with the best seats in the house!). So, you can leave feeling fully immersed in the Latino world, and hungry to see more of this beautiful continent.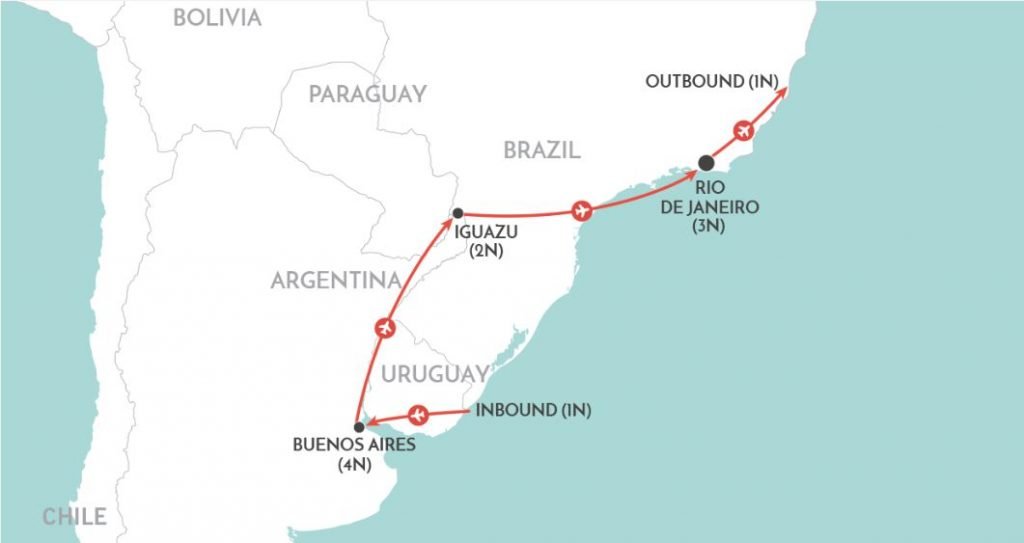 We'll guide you through this breath-taking tour and show you our amazing range of exclusive extensions, designed to make your trip even more special.
Day 1-2 – Fly to Buenos Aires
Take off from the UK with one of our trusted airline partners, who will make sure you have a comfortable and safe journey, ensuring you arrive at your destination ready to explore.
Once in Argentina, you'll experience a sensory overload, the smell of street food being passionately cooked, the bright pastel colours of the Caminito quarter will amaze your eyes and you'll feel the flowing movements of the city. After arrival and being shown to your hotel, the rest of the day is at leisure so you can break yourself into Latino life.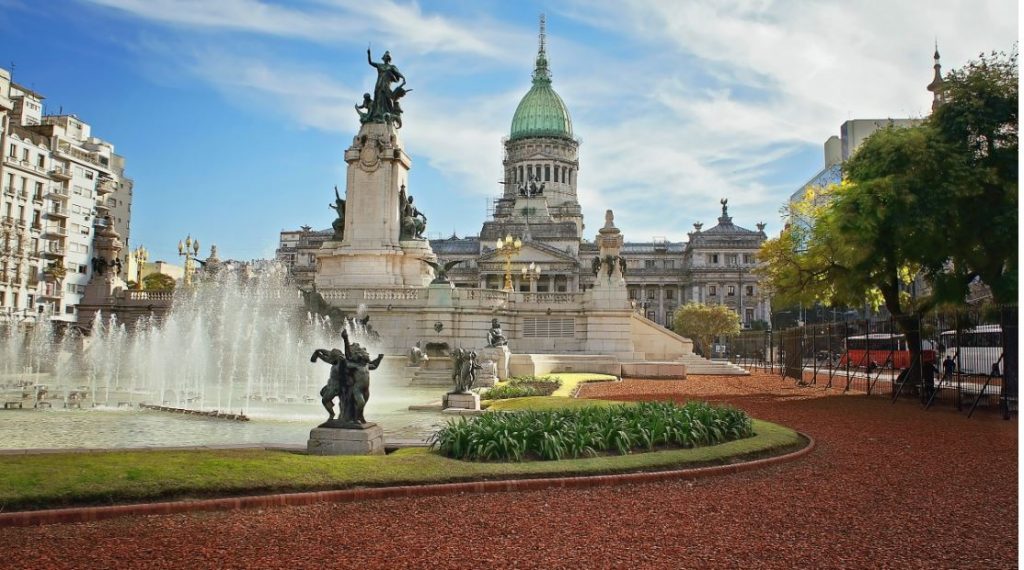 Day 3 – Explore Buenos Aires
After breakfast you'll take a city tour, visiting the vibrant districts of La Boca, San Telmo, Puerto Madero, Palmero and Recoleta which show the cities history and roots. Bright coloured houses are the perfect juxtapose against the clear blue skies. This tour will also take you past the modern skyscrapers towering over the water in the new commercial city district. In the evening, you'll have the opportunity to take part in a Tango class, before sitting down and being entertained by the professionals in a sultry Tango show.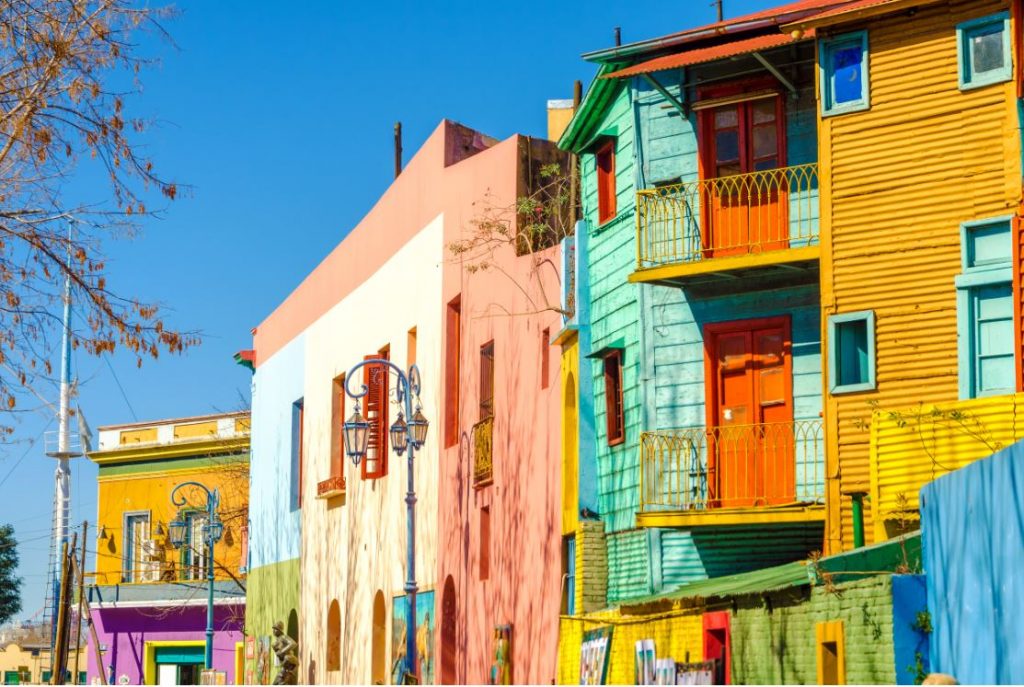 Day 4 – Day trip to Uruguay
With being so close to it, how could we not include a day trip to Colonia in Uruguay. Here you will see the beautiful Barrio Historico (which sits on its own peninsula jutting out to the river) and wander its cobbled streets. You can visit the main square in the town of Colonia, see the ruins of the San Francisco Church and even visit the light house.
Day 5 – The Pampas
Just a one hour 30 min drive from Buenos Aires you'll find yourself in the Pampas, on a traditional estancia (ranch) you'll learn about the fertile grasslands, get some insight into the life of the local folk heroes and the gaucho. This is then followed by a traditional Argentinian Asado Lunch. After lunch there will be a fun folklore show for you to enjoy.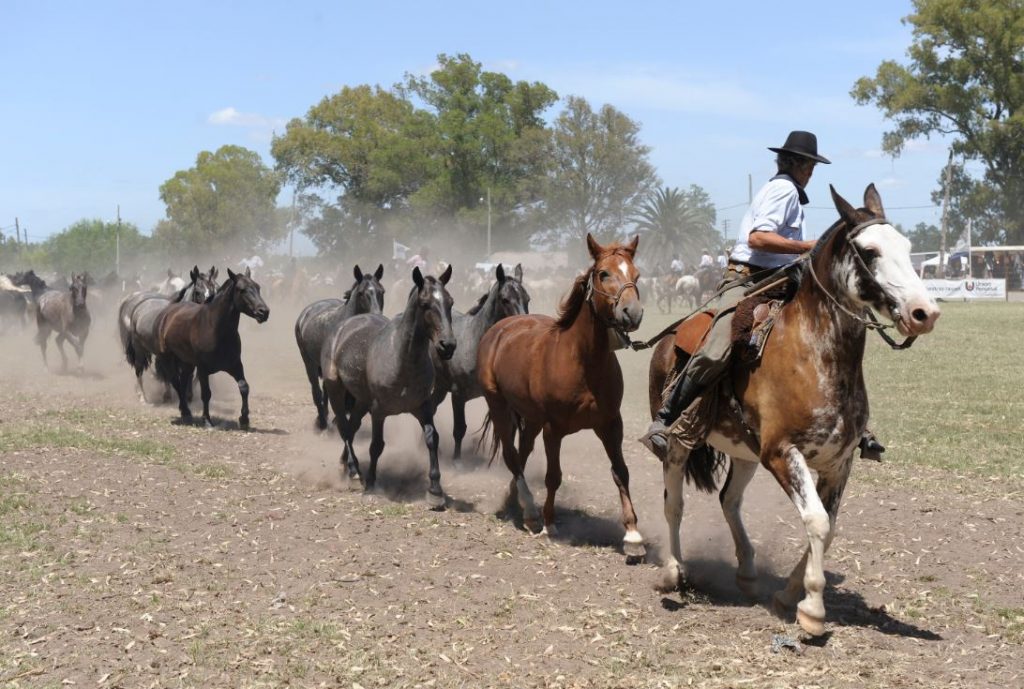 Day 6 – Fly to Iguazu
Home of the world's largest waterfall network, Iguazu Falls. Puerto Iguazu is the nearby town, which is still full of charm. Once you land, you'll have some time to explore before having a meal and settling down for the evening, you'll need plenty of rest ahead of tomorrow's excursion to the falls!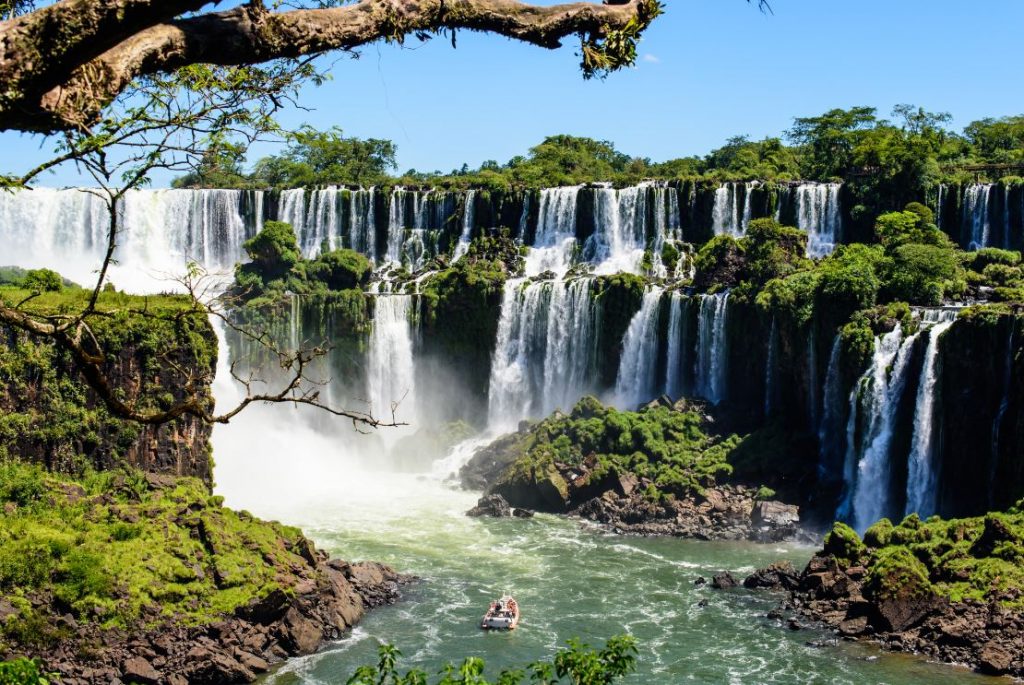 Day 7 – Puerto Iguazu
The first of two monumental days, today you'll experience the Argentinian side of Iguazu Falls (claimed to be the best side, but we'll let you decide!) and take in the stunning views of this natural world wonder. You'll take the Ecological Jungle Train to the Garganta del Diablo observation point where you will have breath-taking views of the falls. In the afternoon, you will take a trip into the Jungle to visit the Mborore Aldea area where you'll learn all about the local people's way of life and their community.
Day 8 – Iguazu Falls to Rio
As if one view of Iguazu Falls wasn't enough, you get another day to explore the falls, but this time from the Brazilian side. Here you can get right into the falls as you walk along the boardwalks and pathways. Beware of spray! It's likely that you will get wet as you explore so our top tip is to prepare something to wear or bring some dry clothes with you on the excursion. In the afternoon you'll head to the airport for your flight to Rio, and you'll arrive by dusk. The evening is yours to explore, but our recommendation is to watch the sunset on the world-famous Copacabana or Ipareria beach.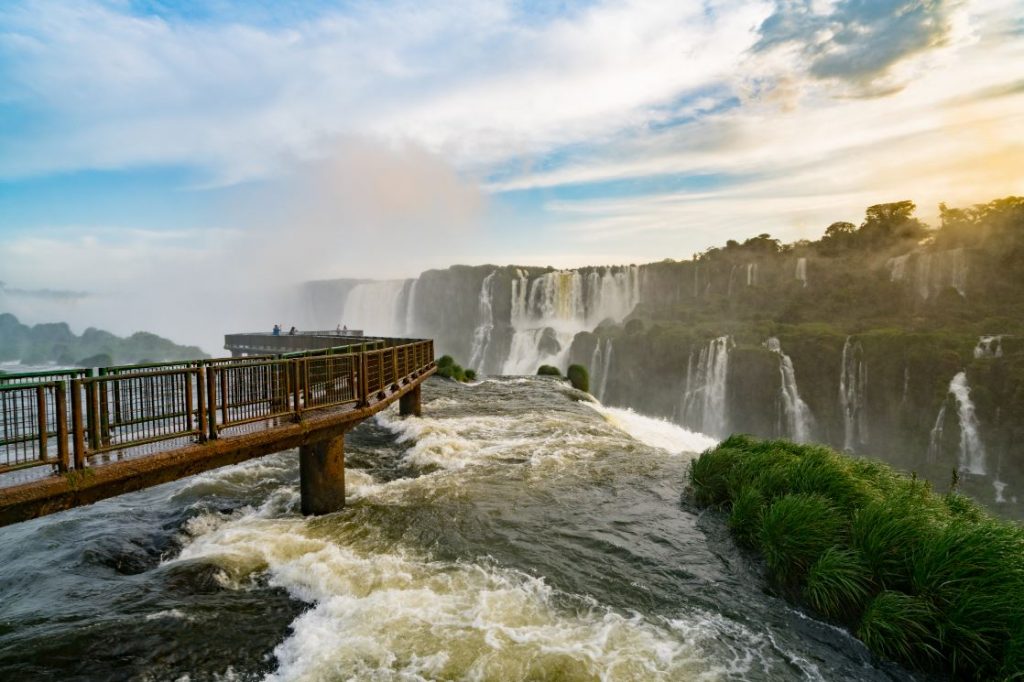 Day 9 – Christ the Redeemer
Today you'll see Rio de Janerio's most iconic sights by jeep, including the 19th Century Bohemian Hillside neighbourhood of Santa Teresa, then ascending Mount Corcovado – passing through the greenery of Tujuca Forest, before disembarking to make your way to the famous Christ the Redeemer statue for a photo stop. After this you'll be taken to a local Brazilian BBQ restaurant for lunch and then left to your own devices to explore Rio in the afternoon, before wine and cheese tasting in the evening.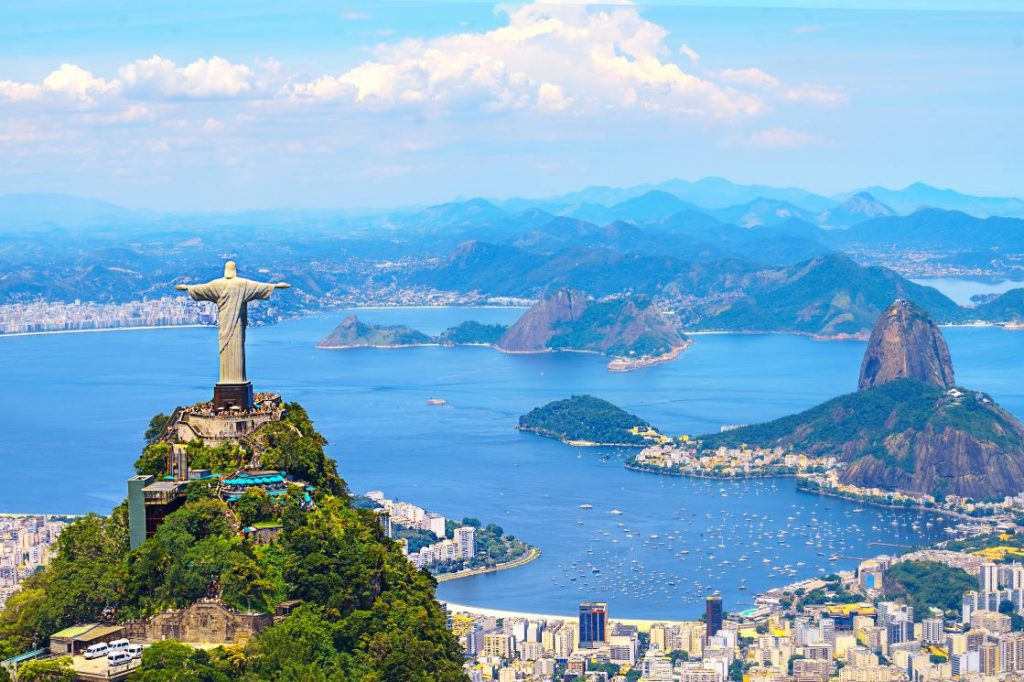 Day 10 – Rio City tour
Just when you thought you'd seen everything, today is all about Rio de Janiero! You'll visit sights such as the Sambadrome, Metropolitan Cathedral and the National Museum of Fine Arts before heading to the foot of Sugar Loaf Mountain to ascend 395 meters by cable car. Here you'll see amazing views of the city and Guanabara Bay, the Rio-Nitero Bridge and Mount Corvocado (the home of Christ the Redeemer). You'll head back to the hotel to refresh before spending the evening at a Samba Club.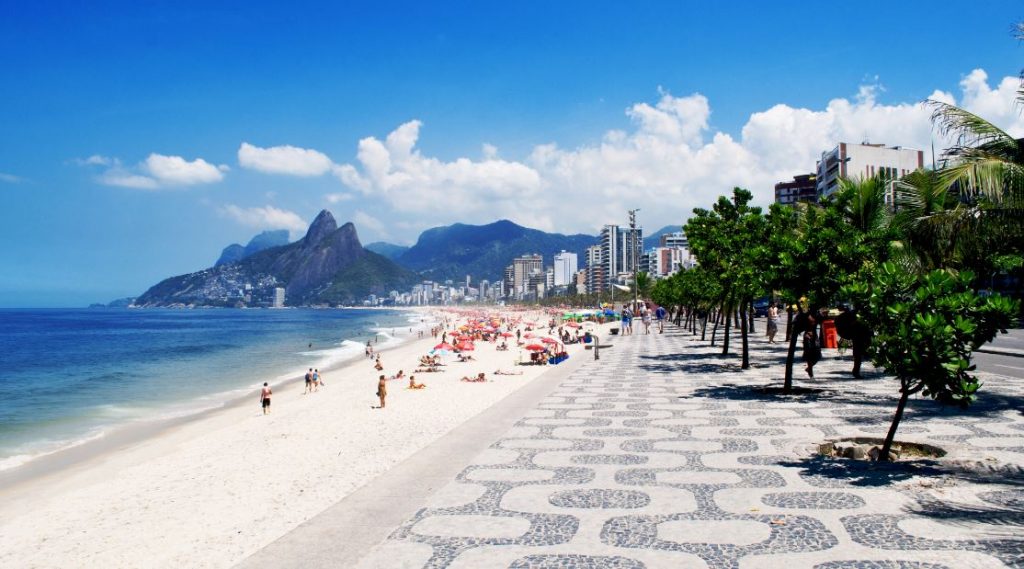 Day 11-12 – Fly Home
After breakfast, your transfer will be ready to take you to the airport for your flight home to the UK, arriving home the following day.
However, here at Wendy Wu Tours we like to do the extraordinary, so not only have we arranged this amazing tour for those looking for a glimpse of Latin American flair; but we've arranged for 4 additional extensions, which you can add onto your 'Essence of Argentina and Brazil'tour if you feel 12 days isn't enough. These extensions are designed for you to soak up more of Latin America, relax or tick a few more things off your list for a memorable experience.
Brazil Extensions – to add on after Rio de Janeiro.
Paraty Beach – 4 days
Or if you were captured by the beauty of Rio's beaches you can add the Paraty Beach extension which takes you to a charming colonial town to the West of Rio for some relaxation time. Surrounded by heavenly sandy beaches, you will be in awe as you turn to see lush green forestry backing the beach. There's no wonder why this place has been listed as a UNESCO World Heritage site!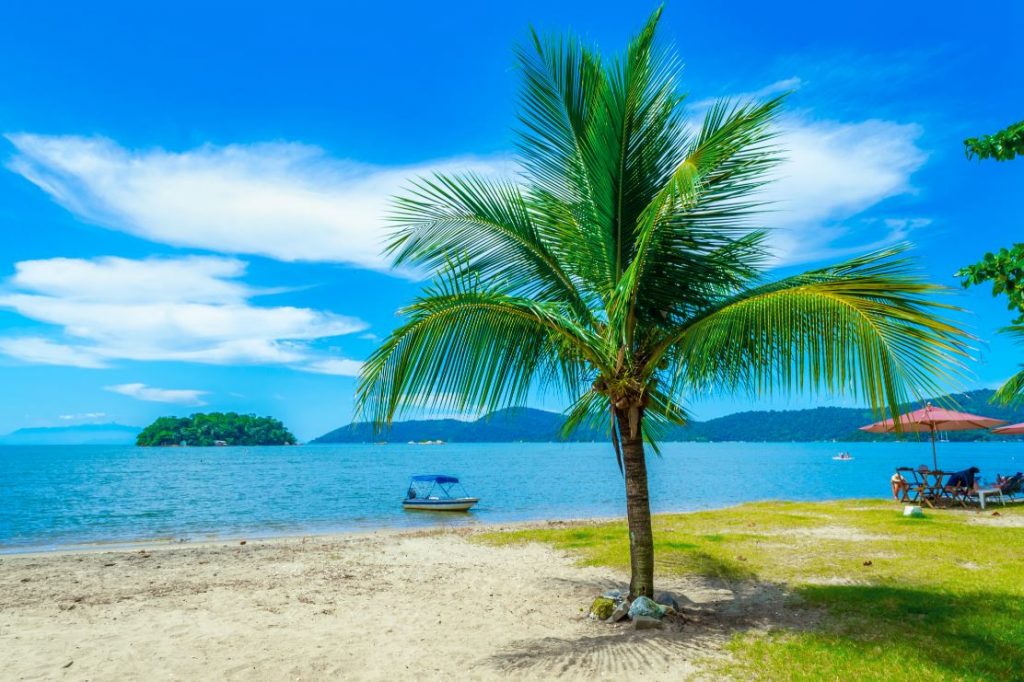 Rio Extension – 4 days
As you are finishing your tour in the most spectacular city in the world, why not extend your time there by 4 days? You can choose to re-visit the famous sights of Christ the Redeemer or Sugar Loaf mountain and then have the rest of your time at leisure in a well located and gorgeous hotel overlooking Copacabana beach.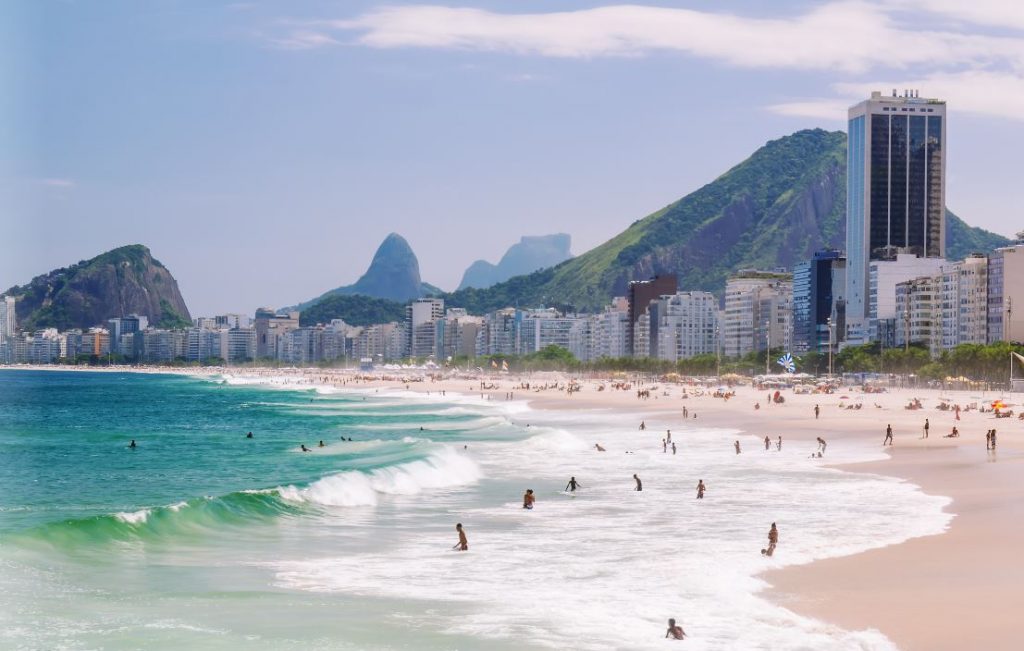 Argentina Extensions – to take place before meeting our guide in Buenos Aires
Mendoza Vineyard – 4 days
Calling all wine lovers – this is the extension for you! Stay in the heart of the Mendoza wine region in Argentina, in the beautiful club Tapiz. Followed by a whole day (yes, a whole day!) of wine tasting showing you the journey from grape to bottle, as well as sampling the different types of wine made from different grapes in the area. The following day is at leisure which you can use to relax in the pool or take a walk through one of the world's most scenic vineyards, nestled below the Andes.
From here, depart for your flight to Buenos Aires and meet up with the rest of the tour and our experienced guide.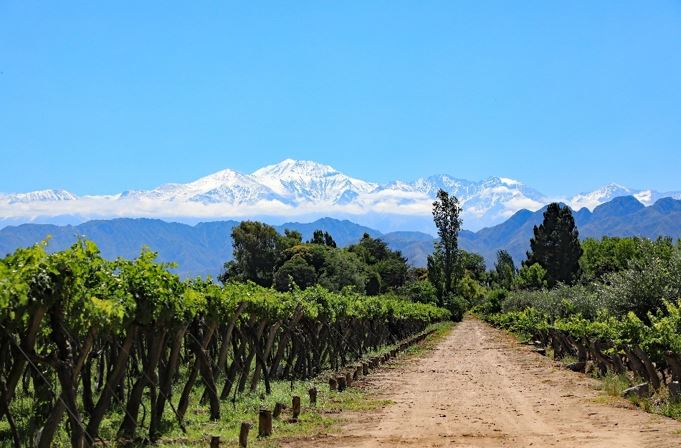 Patagonian Adventure and Glaciers – 4 days
Travel to the tip of Latin America to explore the rugged yet charming area of Patagonia. You'll stay in the vibrant town of El Calafate which takes its name from the Calafate berries that grow there and is known as a nature lovers paradise. You'll visit two outstanding Glaciers in Glaciares National Park called Perito Moreno and Upsala, which will take your breath away as you see chunks crumble from the forever moving glacier right before your eyes!
Take a boat trip as you sail past icebergs and ice formations on the Lago Argentino to get up close to the Upsala Glacier. This area of glaciers and ice formations form part of the Patagonia Continental Ice Field. The adventure doesn't stop there, hop in a 4WD vehicle and travel along the Feruglio Cordon to reach the Upsala glacier by foot for an even closer look. The boat will then take you back and you'll make your way back to your hotel.
From here, you'll transfer to the airport for your flight to Buenos Aires.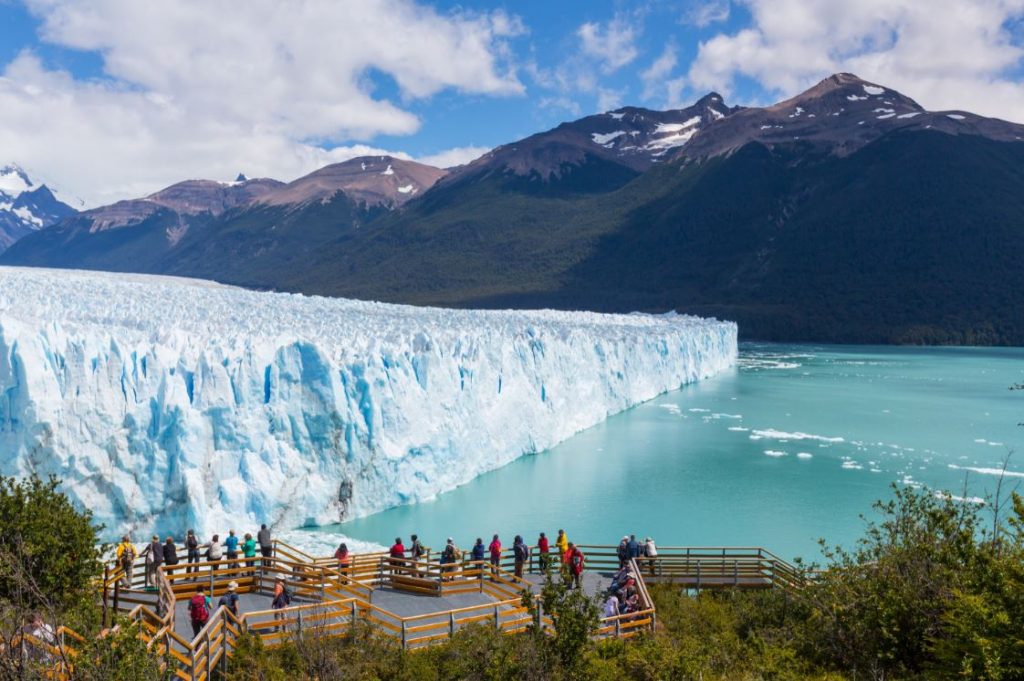 So, if that wasn't enough to entice you to visit Argentina and Brazil then we've got one last thing that's extra special.
We've secured February departures to coincide with the 2020 Rio Carnival! Creating our first ever Essence of Argentina & Brazil Carnival tour.
So imagine our fabulous itinerary above but instead of day 9 and 10 being packed full of experiences, we've included Christ the Redeemer and Sugar Loaf Mountain into day 9 (so don't worry you wont miss a thing), which then makes way for the Carnival on day 10:
Day 10 – Carnival Day
The morning is at leisure until lunchtime when you meet up with the guide and the rest of the tour. After lunch you are then taken to the Carnival and find your seats, which are in section 9 of the grandstand – which means an amazing view of the parade including Blocos (large colourful floats) competing Samba Schools, dancers and performers who are all vying for the ultimate title of Carnival Queen. A once in a lifetime experience!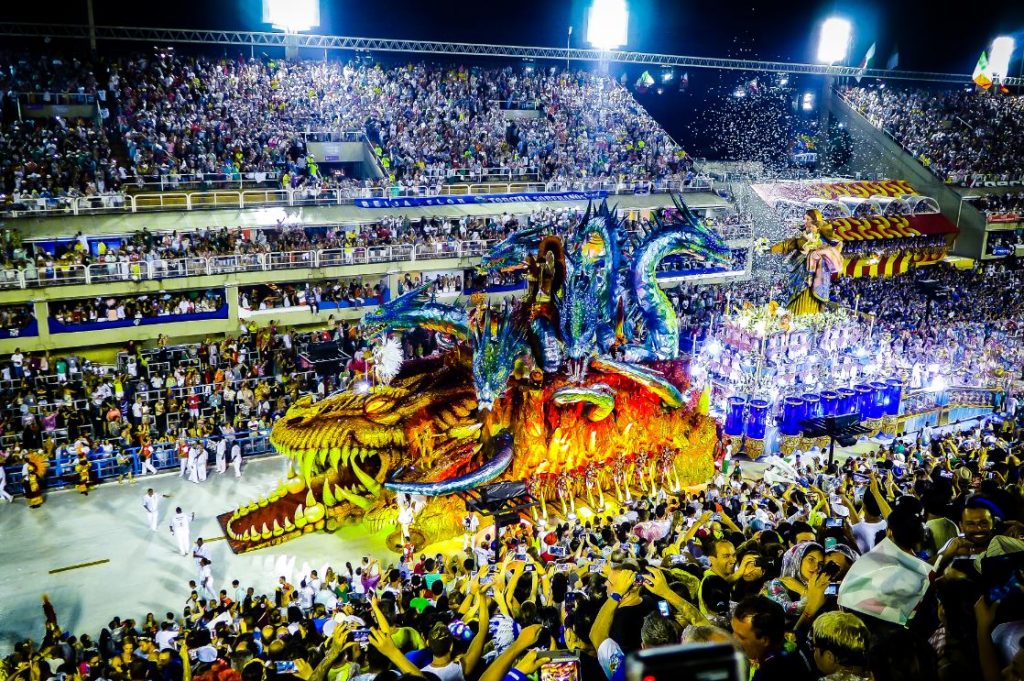 View our other South America tours.