Photography is one of the most relaxing and rewarding things you can do in your spare time. While many people have turned it into their career, others are content with documenting their holidays through photos.
Too often you see holiday photo albums on social media littered with images of hotel rooms, swimming pools and balconies. Photography is a means of documenting special moments and experiences from your trip, so get out there with your camera and tell a story, wherever you are. It is particularly important to capture images of special adventures that you take, like a South American holiday.
Be proud of your holiday, your adventures and your photographs by reading this guide covering everything you need to know on how to take the best wildlife photo.
How to take the best wildlife photo
Photography is a brilliant way for you to get up close and really connect with nature.
Arm yourself with the right equipment, mind-set and plan and you can all but guarantee some great wildlife photos.
Technology
As a keen photographer, or someone who is just looking for the best camera to capture their holiday experiences, you're spoilt for choice in terms of equipment. Taking the best wildlife photo depends greatly on your location and subject, but there are a few main things you need: a large memory card, a sturdy tripod, a pair of binoculars and a good camera with a lens.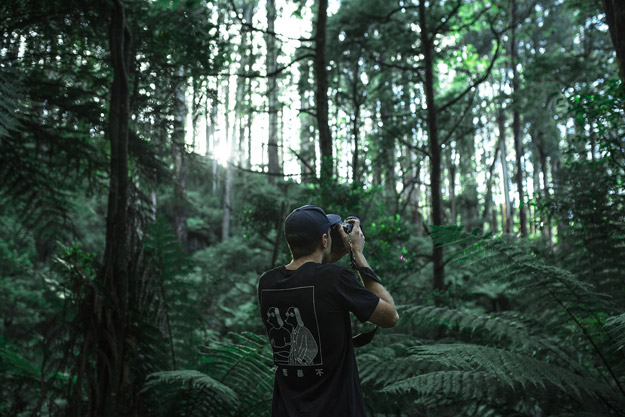 Aiming for a 300-600mm lens is advised, but as you will read further down, you will know what will suit the situation best when you have researched and prepared.
Joshua Holko, Global Arctic Photographer of the Year 2015, says that ensuring that you have a good understanding of your equipment is vital when taking great wildlife photos:
"Know your camera intimately so that you can free your brain up from being a technician to being a true creative. We make the best photographs when our cameras controls are muscle memory and we are free to think about composition instead of camera settings."
The opportunity for the shot could be over in a seconds, so knowing your gear is imperative. Be aware of the shutter speed you need to catch a sharp image and how quickly you can alter it if needed, failure to do so can make you miss your chance.
Memory Cards
You never want to run out of space when you are out exploring the Galapagos Islands alongside its famous giant tortoises, when the sun begins to set over Machu Picchu, or beneath the stunning stars in the Atacama Desert. To be safe, take extra memory cards with you when you're out taking photos and a hard drive to back-up your images.
Preparation
Any photographer will tell you that wildlife photography is about capturing the perfect image from a fleeting moment. You can never truly predict what your subject will do, but you can understand them and know how best to set yourself up before taking the shot.
Whether you are heading out to Peru or Argentina, you should think about your topic or theme that you wish to capture. You can sometimes be overwhelmed by everything – which is not necessarily a bad thing, – but understand what you want to achieve at the end of the day.
Also dress and pack accordingly. This refers to both yourself and your equipment, because you don't want to be caught out by a sudden rainstorm that could ruin your kit and get you soaked. Check the forecast before heading out and plan around it. If it rains, make sure you have enough waterproofs to keep you dry, but also anything you may need for your camera and tripod if you think that you'll be out in the elements.
Positioning
Positioning is something that can be often overlooked, particularly in the heat of the moment. But it can make all of the difference, as Joshua says:
"Get down low and connect with your wildlife subject at eye level. You can't create intimate images that connect the viewer with the subject when you are looking down from high up. The smaller the animal the more important it is to get down to its level."
Take a look at the endless numbers of wildlife photos online and notice how many of them are at eye-level, or as close to. Getting down low allows you, as Joshua says, to connect with the subject and opens the door for anyone who looks at your photo to do the same.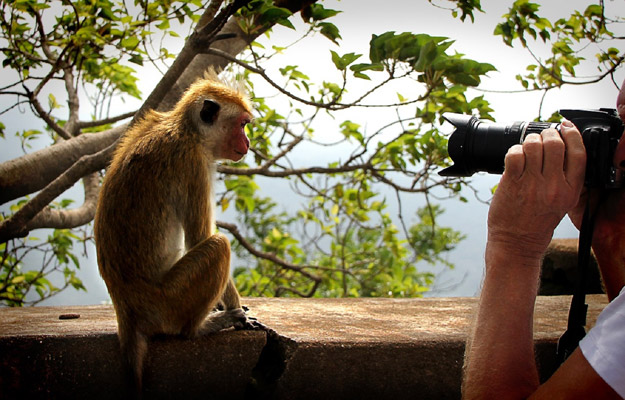 Patience
Patience is the greatest asset you can have in your armoury. You are forever anticipating the unpredictable, anything can happen. Or nothing. But it is how you manage these moments that makes for great photos. If you are exploring the wonders of South America you may be overwhelmed by the colour and life and rush a shot, instead go back to what you wanted to achieve before you set out.
If there was a particular animal, action or scene that you wanted to capture, be patient and wait for it to happen. This is the natural world and you cannot rush it.
Respect and appreciation
If you don't have an appreciation of your subject, you will not be able to take a great photo. This doesn't mean that you spend hours admiring it without taking a shot, but you have to appreciate its beauty and more importantly appreciate that you are stepping into their habitat.
National Geographic photographer and award winner Alex Saberi agrees that appreciating the subject is vital:
"For me personally taking a great photo is about firstly having a real love of your subject. In that way you go out of your way to examine the subject in all its different forms and ways to find that perfect shot. Other than that taking your camera with you everywhere and rely on that lucky moment to come up. Most wildlife photography has a lot of luck included after you do the obvious scouting locations and learning the ways of your subject as much as possible." 
Hal Brindley from Travel for Wildlife echoes Alex's comments, and says that respect means more than anything else:
"I believe that great wildlife photos must begin from a deep respect and admiration for the animals you are traveling to see.

"Today's equipment can shoot technically excellent photos in automatic settings most of the time, so I don't get too hung up on equipment. If I have money to spend, I put it into good lenses, not expensive bodies. But observing and understanding the behaviour of your subject will always yield the best results. Our rule is, if we're changing the behaviour of the animal, we're too close. Never put your photo before your subject. If you follow these simple rules, you will get photos that actually help the animals instead of harming them. What could be better than that?"
It's only natural to want to get up close to wildlife out of pure curiosity, but it is vitally important to not upset the balance of this environment. If you can go about your business quietly, peacefully and respectively the animals will be calm and happy and other people who are there will also be able to enjoy their time.
The Galapagos Islands
Despite having a low biodiversity, the species that do live on the islands thrive and some can only be found on this archipelago.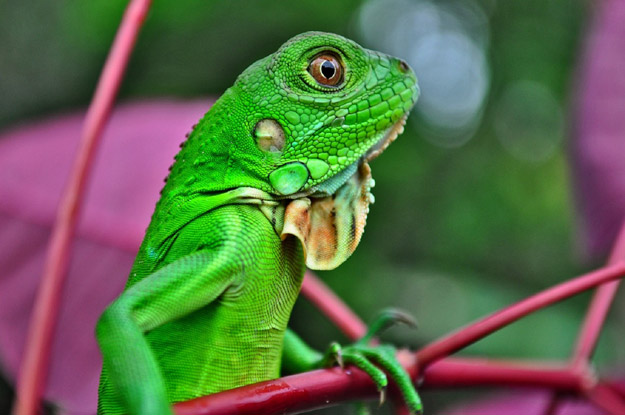 The Galapagos has a place amongst the most significant on Earth for wildlife and is of course the birthplace of Charles Darwin's The Theory of Evolution. Each island is filled with friendly inhabitants with friendly inhabitants, making the Galapagos Islands a must-visit location for animal lovers and wildlife photography enthusiasts.
It is one location where you really don't know what to expect, so pre-planning is essential before taking photos in the Galapagos.
The islands themselves do not have many large animals, so if you are looking to capture some of its most famous inhabitants over its scenery, remember to get down low. If you can crouch or sit you can get eye-to-eye with the likes of the giant land turtle, or the vividly coloured iguanas.
But you should never ignore the stunning setting of which you are in. The archipelago is one of the most dramatic and diverse landscapes on earth, and can pave for stunning shots. Consider the background in your shots – take a step back and have a look around. This is where patience comes in again. You'll be able to take many close-up low photos of animals, but if you wait, you will be rewarded with some stunning sunset images.
Peru
Machu Picchu
As one of South America's most iconic destinations, Machu Picchu is a place like few others. The Inca city is the most well-known archaeological site on the continent and sits 2,430m above sea level, amongst the light grey mist of the clouds and the eerie beauty of the mountainous forest.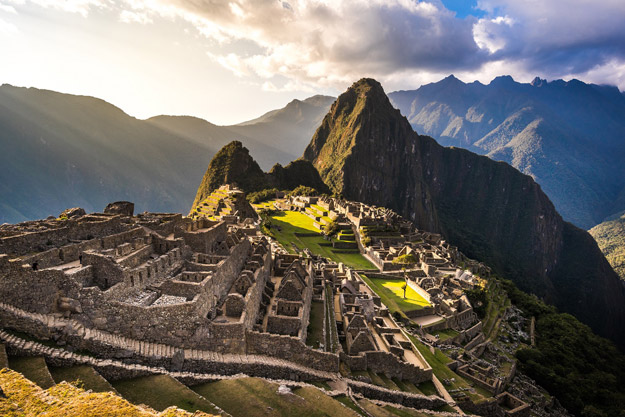 A UNESCO World Heritage site covering over 30,000 hectares, Machu Picchu was built in the fifteenth century by the Inca Empire, before it was conquered by the Spanish in the sixteenth. However, the sacred location was kept a forgotten secret until 1911, when the rest of the world found out about its existence.
Now, it still holds its ghostly majesty. The 200 structures high upon the hills in Peru offer an incomparable location for wildlife photography. This ancient site is a prime location for Peru's famous Llamas and Alpacas, while the spectacled bear and beautifully bright coloured birds live amongst the tree tops.
Machu Picchu is truly appreciated from above, where you can incorporate not only the dramatic architecture, but also its setting. Mountains line the backdrop, while a deep-green forest creates a clear divide between the sky and earth. But the two best times to take photographs here are at dusk and dawn. Not only will you beat the rest of the holidaymakers, but you will be treated to a pallet of warming colours of the sun and sky. Don't be put off by a misty morning either. Mist, while temporary, perfectly encapsulates your location and your patience should allow you to find the perfect shot to accommodate it.
Argentina
Don't let the vibrant charm of Buenos Aires distract you from discovering a country that boasts one of the most striking landscapes on the planet. Argentina is a country passionate about football, fine wine, beef, but you'll fall in love with natural beauty of the southernmost part of South America.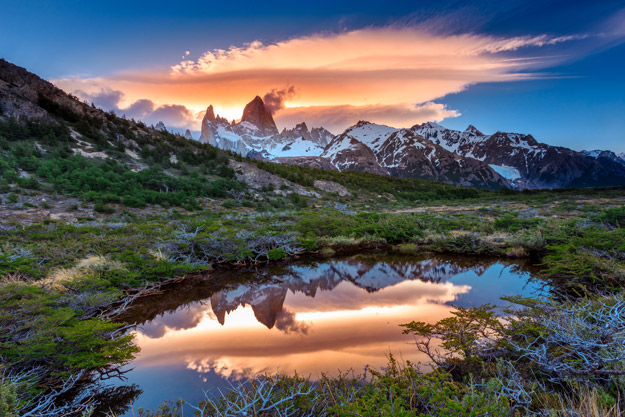 Patagonia
Travelling through Patagonia is like travelling through the somewhere from Lord of the Rings or Games of Thrones, and it is easy to focus on predominately wide shots. You will be forgiven for taking stunning shots of the mountainous expanses, but remember that a photo becomes more interesting when you add a subject.
Fortunately, Patagonia is home to some truly magnificent wildlife. Take the Andean condor for example. As one of the largest flying birds on the planet, their mighty wingspan can measure over 10 feet from tip-to-tip as they glide through the skies. Sadly they are classed as near threatened, but this large South American cousin of the vulture can be regularly spotted flying in Patagonia. With the largest wing area of any bird, they aren't hard to spot, but catching a good quality photo can be challenging. Ensure that you have a quick shutter speed and that you are patient.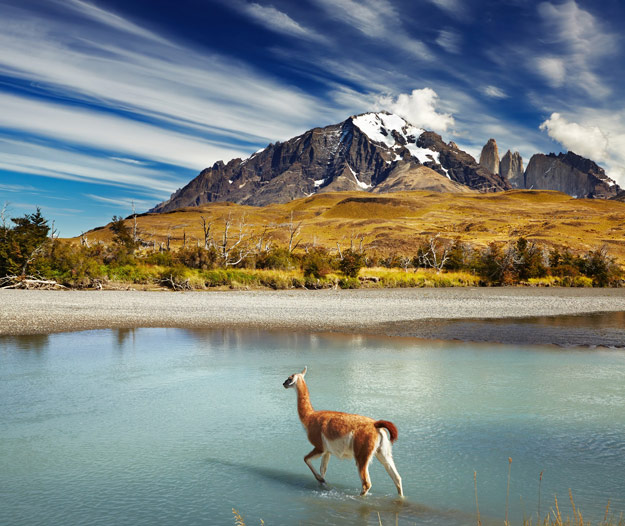 Professional photographers who travel to this corner of the world often wait for the "golden hour", a period of amber lighting that occurs around dawn and sunset. This special light makes for a glorious colour in your photos and is preferable to the strong sunlight which can bleach your images.
Atacama Desert, Chile
You may think that the vibrant, carnival atmosphere of Brazil, the plethora of wildlife in the Galapagos and the rainforest soaked mountains of Peru all make for better destinations than a desert in Chile. But the Atacama has an ace up its sleeve.
When the sun falls behind the horizon and the sky turn a dark inky blue, the desert reveals its star attraction. This stretch of northern Chile is one of the best places on the planet for stargazing and for simply marvelling at the night sky. Boasting more than 300 clear nights a year, you can bear witness to the some of the largest galaxies in the solar system, the centre of the Milky Way, nebulae and more vividly clear stars than you have ever seen before dotted across a beautiful blue blanket.
Even during the day the Atacama can hold its own as a prime wildlife photography location, as Marek Bron, the brains behind Indie Traveller, explains:
"Atacama Desert is one of my favourite wildlife photo spots in South America, probably because it's just so vast and remote, so you feel truly away from civilisation here. While you'll be very close to animals on the Galapagos or, say, the Ballestas Islands, you've got to be a bit luckier in Atacama."
Marek has travelled to some of the most remote and naturally beautiful places on the planet and told us not only how to prepare yourself, but also what to look out for in the Atacama:
"Keep your tele-lens ready, set a fast shutter speed, and keep your eyes peeled for wild herds of guanacos and vicunas (relatives of the llama) that roam these parts. There are several lagoons where you have a great chance of spotting flamingos, and since many travellers have their lunch here, you may also spot a curious desert fox or two."
South America is staggeringly diverse, beautiful and dynamic. With the opportunity to explore luscious forests or step into the heat of the world's driest desert, there are so many great opportunities to taking a fantastic wildlife photo. And now you are armed to the teeth with the best knowledge and advice before your South American holiday.
---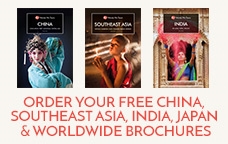 Book an escorted tour to South America with touring specialist Wendy Wu Tours. Our inclusive tours visit all the major sights of your chosen destination for an unforgettable holiday. 
We also have tours to China, Vietnam, Laos, Cambodia, India, Japan and beyond…