"Looking into the calm, unblinking eyes of an orangutan we see, as through a series of mirrors, not only the image of our own creation, but also a reflection of our own souls and an Eden that once was ours." – Dr. Biruté Mary Galdikas, Reflection of Eden
A moment of connection with the rich, deep black eyes of a wild orangutan, red fur glistening in the rainforest's dappled morning light, is a rare and special privilege. It leaves an everlasting, deep-rooted memory in the hearts of the lucky few who travel far to experience it.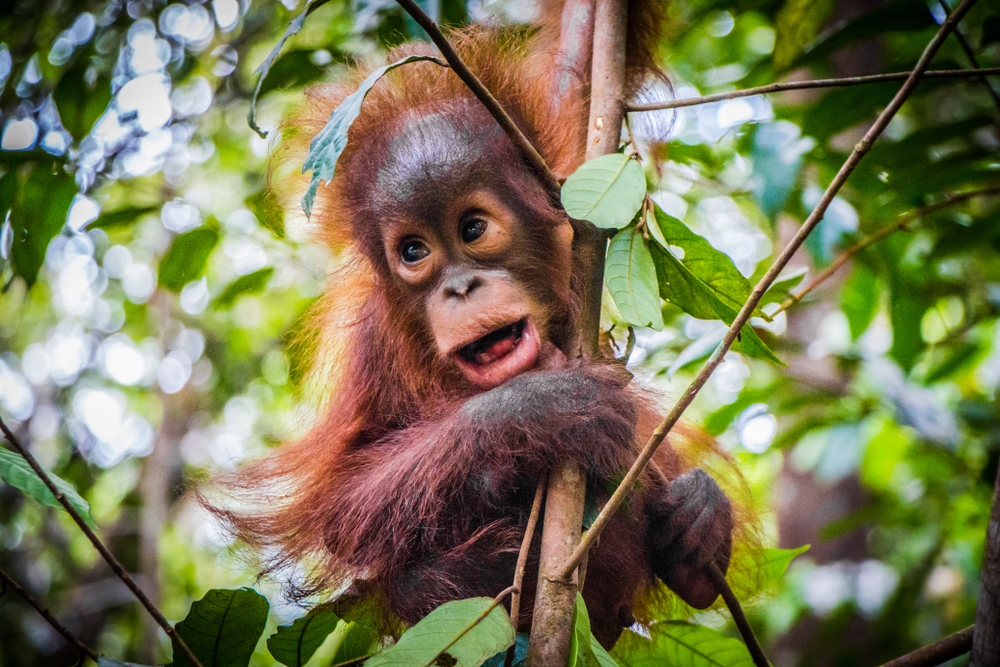 Moments like this are getting rarer. Once found throughout Asia, wild orangutans can now only be found in Borneo and Indonesia. Vulnerable to deforestation, unsustainable palm oil corporations, poaching and the illegal pet trade, the Bornean orangutan population has declined by 60% in the past 70 years, leading the IUCN to classify them as 'critically endangered'. It is thought that they may disappear from the wild in as little as fifty years.
Nonetheless, there is hope. Thanks to the ongoing efforts of international wildlife charities, fundraisers, and awareness campaigners, many orangutans whose rainforest homes have been destroyed, or who have been stolen from their families to be illegally kept as pets, have now been offered a second chance at life in the wild.
Here we shine a spotlight on the crucial work of one of our friends in Borneo – the Sepilok Rehabilitation Centre.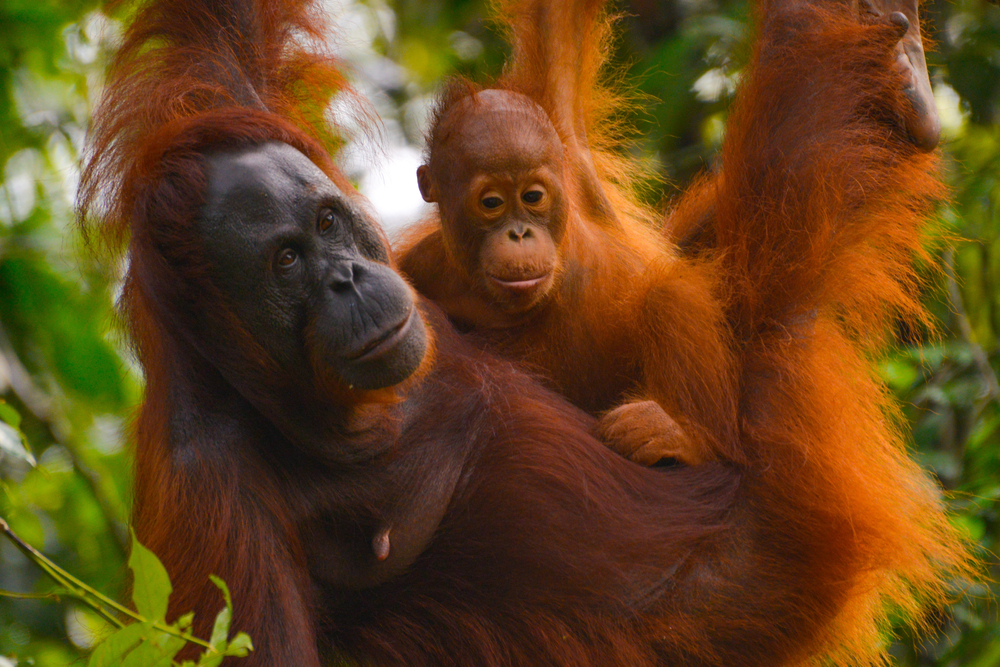 Sepilok Orangutan Rehabilitation Centre
Wendy Wu Tours is proud to introduce travellers to Sepilok Orangutan Rehabilitation Centre in eastern Borneo, one of two orangutan rescues featured on our Best of Borneo itinerary. Many of the red apes in this reserve were rescued as orphaned babies or victims of the illegal pet trade. Over the years, many of them have been brought here to experience a 're-wilding' process in which they are nurtured and protected as they learn to thrive independently.
The aim of this facility is to truly rehabilitate and release these rescued apes, who go on to live in freedom in 43 square kilometres of reserve, mostly foraging for themselves. It is for this reason that sightings, although common, cannot be guaranteed. This makes each experience special and unique. You may spot a mature male orangutan who hasn't visited the sanctuary in a decade; a recently-released adolescent who needs to top up his diet, or a particularly friendly older resident who just enjoys stopping by.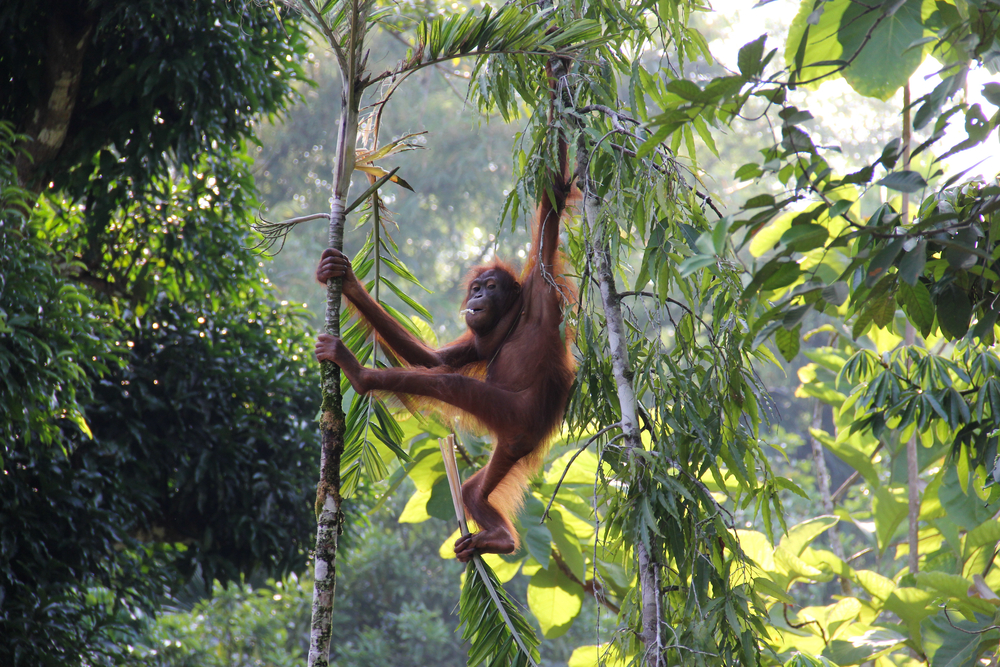 Even on a quiet day, there is plenty to learn at Sepilok. Travellers are often drawn here by the famous outdoor nursery, where visitors can observe young orangutans who are still 'learning the ropes'. Wild orangutans often stay with their mothers until the age of six or even eight years; sadly, the young rescues are typically orphans, and it is therefore up to the staff to fulfil the role of both mother and teacher until the youngsters are ready to go it alone. Where possible, the younger rescues are paired up with more confident orangutans in a 'buddy system', to help them learn the climbing skills and foraging techniques they need to thrive in the wild.
In order to ensure Wendy Wu Tours can better support the rural Sepilok area and community, which has been badly hit by the absence of tourist income in 2020, we're adjusting our accommodation for our Sepilok visits. Rather than overnighting in the coastal city of Sandakan 26km east, we will be staying in wooden chalets on the jungle's edge itself, at Sepilok Nature Resort. This small eco-resort's lush gardens border the rainforest's edge, and it is not unusual for inquisitive orangutans to swing through the resort's trees out of curiosity (don't be too surprised to find one perched on your chalet terrace!) The lodge also offers quiet guided walks through the reserve in the early morning and the evening, when orangutans, rare birds, flying squirrels and slow loris can sometimes be spotted.
The Future of Rehabilitation
Along with Sepilok, wildlife rescues all over Asia are suffering without visitors, but two others in Borneo are particularly close to our heart; the Sun Bear Conservation Centre and Semenggoh Nature Reserve, both also featured on our Best of Borneo itinerary. Visitors to these centres remain not just a vital source of funding for these organisations, but also an opportunity for the rescuers to educate the public on conservation and how our personal choices can have an impact from anywhere in the world.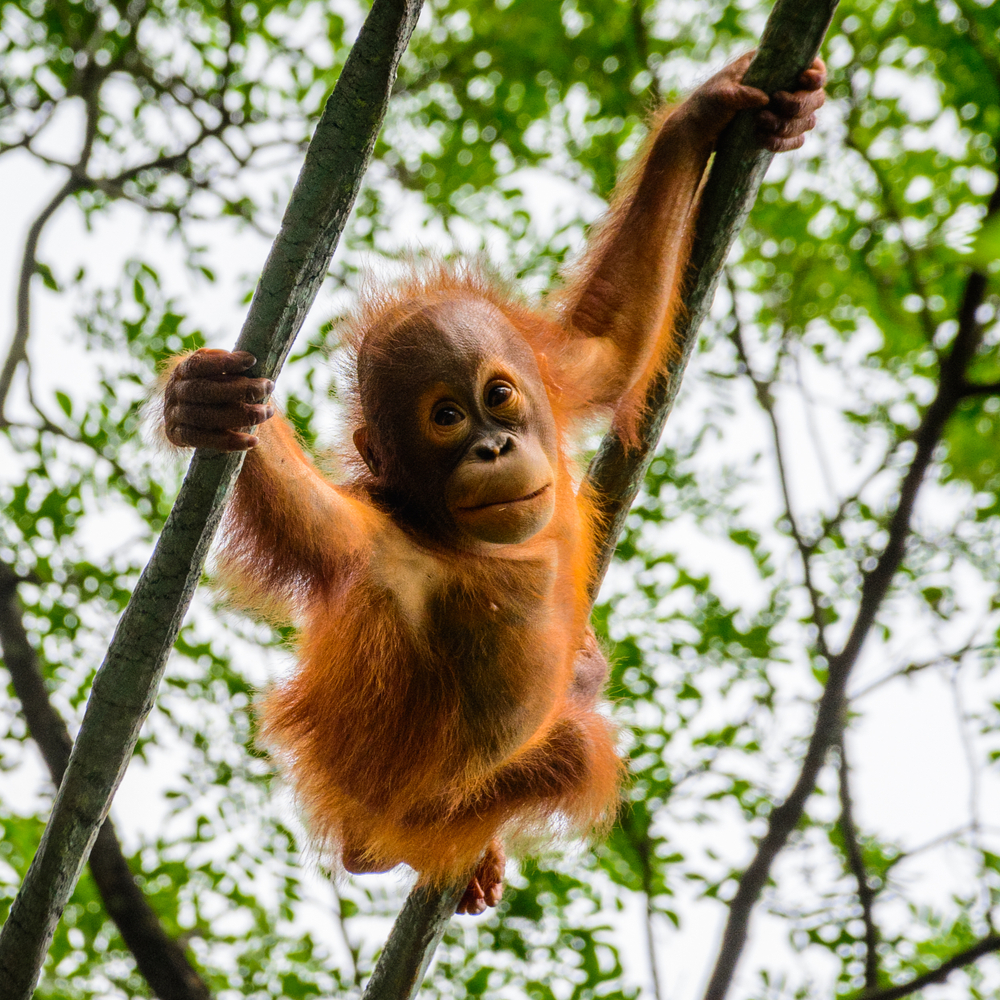 While we wait for travel to restart, please consider what you can do to help orangutans and other wildlife – whether by raising awareness, switching to certified sustainable palm oil products, or educating yourself at home with documentaries such as Orangutans: The Great Ape Escape, currently available on BBC iPlayer.
We are truly proud to work with these vital charities in Borneo and hope that we can one day introduce you to their crucial work in person.
---

Discover 'headhunter' heritage, see a wealth of wildlife, delve deep into nature and meet the beautiful orangutans of Sabah and Sarawak on this incredible itinerary.
---