The 15th IAAF World Championships started on 22nd August in Beijing, but in just a couple of days the championships will be finished.
Those lucky enough to have attended the national stadium in Beijing during a holiday to China will have been treated to some incredible performances.
The Beijing IAAF World Championships has already been considered a success, with over 2,000 athletes from 200 countries taking part in the nine-day event.
Come the end of the championships officials believe around half a million people will have watched the event in the stadium, whilst worldwide television audiences are set to reach six billion, meaning only the Olympic Games and the football World Cup can match the global reach of this year's world championships.
Great performances put a positive light on athletics
After the recent doping allegations that have seen athletics coach Alberto Salazar accused of doping and some of Russia's top athletes found to have been doping when going on to win medals at previous World Championships and Olympic Games, it was important that the championships put a positive light on athletics again.
Beijing has certainly delivered, as millions of people from across the globe have seen British success in Mo Farah, Jessica Ennis-Hill and Greg Rutherford all picking up golds during the championships.
Arguably, the highlight of the games so far has seen Usain Bolt win 100m and 200m gold in Beijing. Not only has his achievement gained so much air time because it was his ninth and 10th World Championship gold medals, but also because he beat rival Justin Gatlin.
Justin Gatlin has been cast as the villain of the games because he has been banned on two previous occasions for doping, and the American sprinter came into the championships with many pundits expecting him to pick up gold due to his great form over the season, but Bolt did not fail to deliver on the big stage once again.
Over the last three days of the event there are still a number of events set to take place, such as the women's 200 metres and 100 metres hurdles, as well as the men's 110 metres hurdles and 5,000 metre run.
To see the full timetable, visit the IAAF website.
---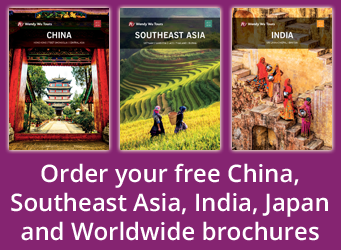 Visit China with the UK's leading China Experts, Wendy Wu Tours. Our award winning escorted, fully inclusive China tours visit all the major sights of China for an unforgettable holiday.
We also have amazing tours to Cambodia, Vietnam, Laos, Japan, India and beyond…
---
Image Credit: Father of Spider Cat (flickr.com)