China is putting on a military extravaganza on Thursday 3rd September. A huge military parade has been planned to celebrate the 70th anniversary since the end of World War II.
Holidaymakers that have been lucky enough to be on a China holiday in Beijing this week will be able to watch a huge military parade, which will be the first type of parade since 2012.
Factories across the city have been shut to allow the huge parade to make its way through the heart of the city and its ancient attractions.
Parade to involve thousands of troops
Visitors that head to Beijing to watch the parade will be able to see 12,000 troops march, 500 pieces of military equipment and 200 fighter jets fly over the city.
The parade has caused some disruption as flights in and out of Beijing are going to be cancelled during the parade to allow the air space to be free, enabling the fighter jets to attend the parade.
Beijing's tourist attractions and parks are also set to be shut during the procession, whilst over five million cars registered in the city have been banned from streets.
Speaking to CNN, a business researcher who lives in Beijing, said, "I definitely feel proud of my country, that it's showcasing the victory and prosperity."
A number of presidents and other prominent names will be attending the celebrations, such as South Korea's President Park Geun-hye, United Nations Secretary-General Ban Ki Moon, Russian President Vladimir Putin and former British Prime Minister Tony Blair.
China played a major role in World War II and parts of the country were occupied by the Japanese. The magnitude of their war effort can be seen in the casualties they suffered, as 2.2 million Chinese military deaths were recorded, which is the third highest behind the Soviet Union's 7.5 million and Germany's 3.5 million.
---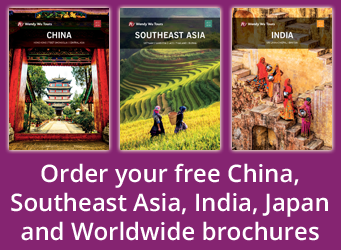 Visit China with the UK's leading China Experts, Wendy Wu Tours. Our award winning escorted, fully inclusive China tours visit all the major sights of China for an unforgettable holiday.
We also have amazing tours to Cambodia, Vietnam, Laos, Japan, India and beyond…
---
Image Credit: Chairman of the Joint Chiefs of Staff (flickr.com)