Officials have put forward plans for Beijing to co-host the 2022 Winter Olympics with Zhangjiakou in the neighbouring Hebei province.
Despite China not being renowned for having a winter sports tradition, Beijing's bidding committee have recently revealed that the International Ski Federation have been impressed with the bid after their recent inspection of facilities in the Chinese capital.
Many people book China tours to Beijing to see attractions such as the Forbidden City or Summer Palace, but in the future holidaymakers could well be visiting the city to see athletes participate in one of the biggest sporting events on the planet.
Beijing given credit
Seven International Ski Federation officials visited Beijing's Yanqing district and Zhangjiakou's Chongli County from 4th-9th November to make notes on the facilities and venues and to check the natural terrain of the areas that would host the events in 2022.
China Daily revealed that Zhao Yinggang, who is the deputy secretary-general of the Beijing 2022 Olympic Winter Games Bid Committee, was pleased with the feedback from the officials, which is said to be positive.
Zhao Yinggang said, "Officials from winter sports international federations who have visited Beijing and Zhangjiakou all gave us credit for the venue planning, events arrangements and overall preparation so far. Their thumbs-up feedback has boosted our confidence."
As part of the bid, a new venue will be built close-by to downtown Beijing and will host sports such as alpine skiing, bobsledding and skeleton, to name but a few, while the National Stadium, also known as the Bird's Nest, is also expected to feature in the games.
Joseph Fitzgerald, FIS freestyle coordinator, announced that the bid was good but does need some minor amendments. He added, "I looked to see if all the details of the international specifications were followed, and then we decided to say 'yes'. Still, there are some minor improvements needed, but everything looks good for having major competitions here."
Those on winter China holidays could well be able to see some of the sites that will host the winter events during their trip, but there is still one other city bidding to host the winter games. The rival competing city is that of Almaty in Kazakhstan. To find out more information visit the Olympic.org website.
---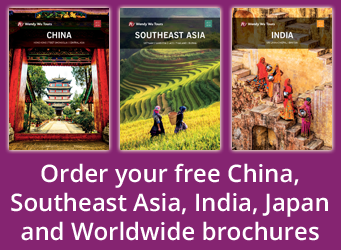 Book a tour of China with the UK's leading China Experts, Wendy Wu Tours. Our award winning escorted, fully inclusive China tours visit all the major sights of China for an unforgettable holiday.
We also have amazing tours to Vietnam, Cambodia, Laos, Japan, India and beyond…