China's top winter destinations have been voted for by online users, highlighting the diverse attractions there are to visit in the cold (or warm!) months.
Originally reported by Huasheng Online and covered by Anhui News, online users voted for their favourite winter tourist resorts. It's the perfect inspiration for those who are planning holidays in China, for winter and beyond. You can find out the full results below.
China's Top Winter Destinations
Harbin Ice and Snow Festival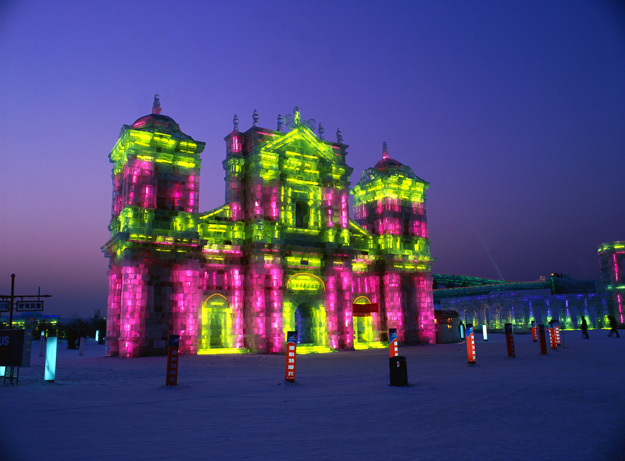 An annual celebration that takes place in the northeast city of Harbin, the Harbin Ice and Snow Festival is a wonderland of huge ice sculptures – some of the biggest in the world – that are brilliantly illuminated against the night sky. It's a popular event with national and international tourists alike.
Huangshan Scenic Spot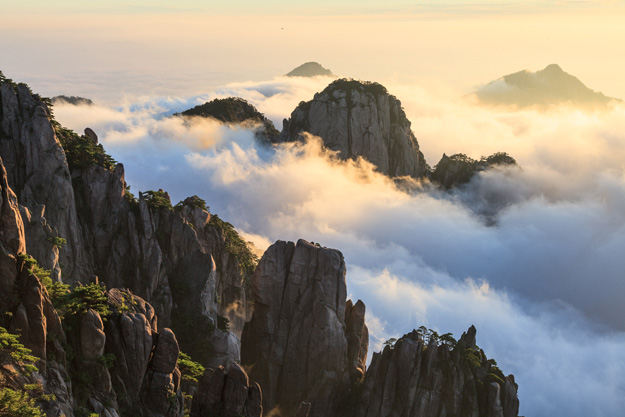 The stunning Huangshan scenic spot is a mountain range located in southern Anhui Province, close to Shanghai. Also known as the Yellow Mountains, it's a UNESCO World Heritage Site and a major scenic tourist destination. Its distinctive peaks and horticultural highlights feature in many Chinese paintings and literature. In winter, the snow-capped peaks are covered in a sea of low-lying cloud.
Nine Villages Valley (Jiuzhaigou)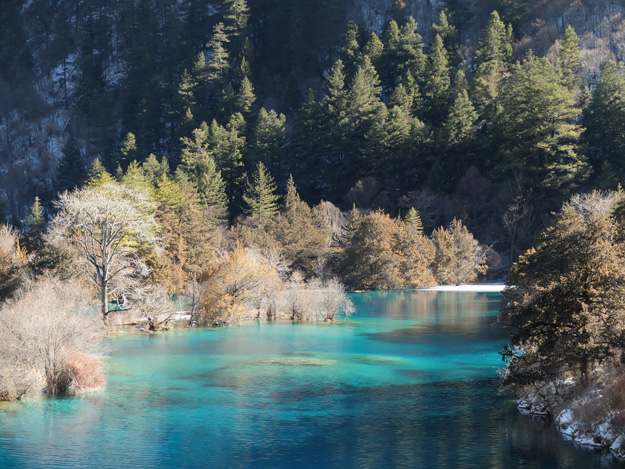 One of China's most beautiful secrets, Nine Villages Valley (also known as Jiuzhaigou) is a natural winter wonderland and a designated national park. The mountain valleys are dotted with traditional Tibetan villages and the clearest-of-the-clear turquoise lakes, surrounded by beautiful alpine scenery. Popular all year round, in winter the snow that falls in Sichuan Province makes it worthy of hundreds of photos.
Potala Palace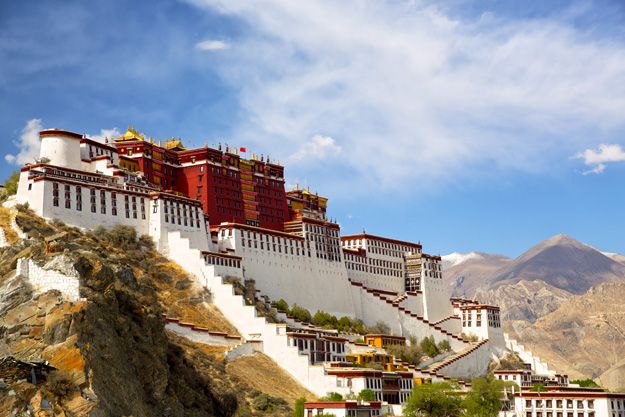 The Potala Palace towers over the city of Lhasa, the named capital of Tibet. Once the winter home to the 5th to 14th Dalai Lamas, the UNESCO World Heritage Site climbs thirteen stories and has over 1,000 rooms to explore, with unsurpassed views from its majestic rooftop. The mountains surrounding Lhasa are full of snow in the winter, making the perfect backdrop behind the palace.
Lijiang Old Town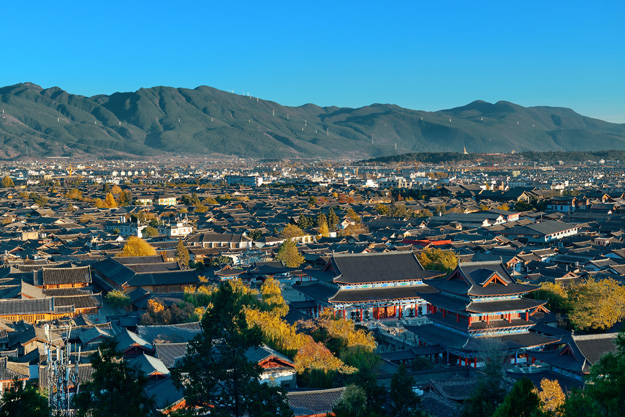 Lijiang is a city located in Yunnan Province and its Old Town is a UNESCO World Heritage Site due to its history going back over 1,000 years. It harks back to a time when a lot of China's towns and villages were built in an orderly system of bridges and waterways, with traditional architecture and unique character.
West Lake, Hangzhou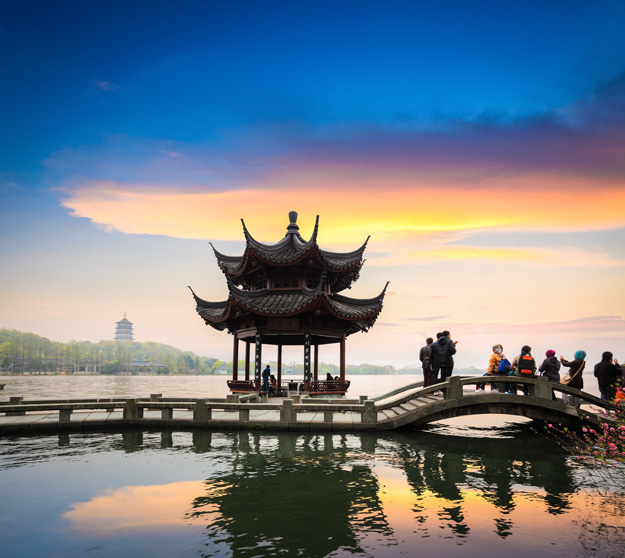 The West Lake in Hangzhou is a large freshwater lake surrounded by stunning gardens, ancient pagodas and spiritual temples. Its classic landscape has been written about in books from as far back as the Tang Dynasty. It's less crowded in the winter and you're more likely to capture its peaceful essence.
Gulangyu Island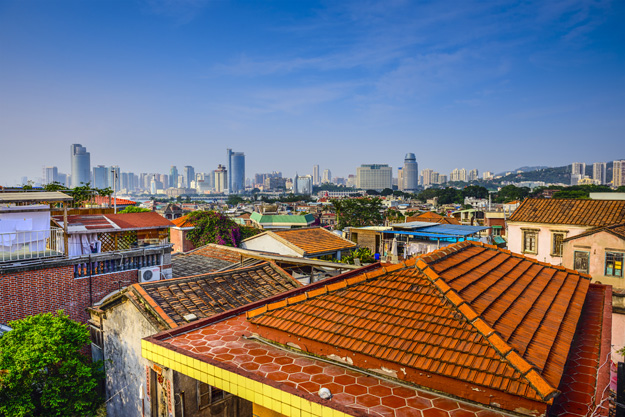 Located just off the coastal city of Xiamen in Fujian province, Gulangyu Island is famous for its beaches and luscious seafood. Cars and vehicles are banned, creating a pollution-free haven for its citizens and tourists alike. There are a large number of architectural highlights, including colonial houses and old villas. Its Piano Museum contains over 200 different pianos from around the world. Our Head of Marketing, Ben Briggs, explored Gulangyu Island and Fujian Province in late 2015.
Yalong Bay, Sanya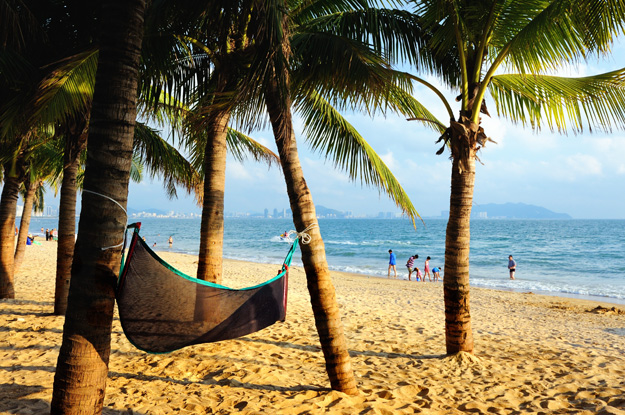 Located in the coastal area of Sanya in Hainan Province, this stunning beach resort with its clear waters ranked second in the online poll, even though the temperature is rather warm in the winter! A break from the snow found in most of China during the winter months, Sanya's temperature averages over 25 degrees all year round. It's popular with Chinese families as well as tourists for its 20km long beaches. It's affectionately known as China's Hawaii!
Tangshan Hot Springs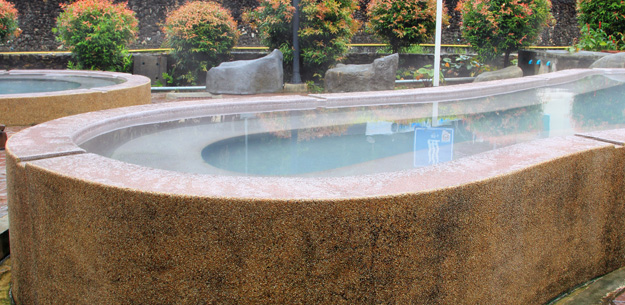 No list can be complete without hot springs! The Tangshan Hot Springs can be found in Nanjing, Jiangsu Province. Known as Soap Mountain in Chinese, its warm thermal mineral waters are the areas' best kept secret. The area has a long history and is known to have the purest water of any hot spring in China.
---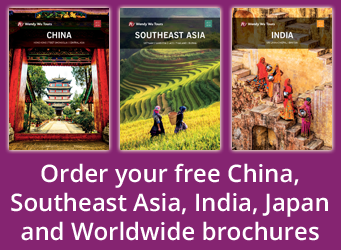 See China's top winter destinations on a fully inclusive China tour with the UK's leading Asia Experts, Wendy Wu Tours. Our award winning escorted, fully inclusive tours visit all the major sights of China for an unforgettable holiday.
We also have amazing holidays to Japan, Vietnam, Cambodia, Laos, India and beyond…