For the first time in its history, the Chinese New Year celebrations will be joined by officially designed Chinese New Year mascots.
Chosen from more than 2,000 applications from as far back as 2014 and chosen by the China International Culture Exchange Association, the cute, Chinese New Year mascots are named "Nian Wa" and "Chun Ni", meaning "New Year Boy" and "Spring Girl". Based on an ancient art form of printing on woodblocks, the mascots symbolise happiness and luck, as well as the delicate balance between "Yin" and "Yang".
The patterns on the Chinese New Year mascots' dress – a bat and a fish – are signs of  longevity and prosperity, according to ancient Chinese folklore.
According to an article on Anhui News, a Professor of classical Chinese literature with Peking University, Li Hanqiu, says that the mascots will help other countries and those on holidays to China to understand the complexities of Chinese culture.
"We are announcing official symbols and mascots for the Spring Festival because we hope through modern communications means to share traditional Chinese culture to everyone and let it take root among all Chinese people. We also hope to attract a bigger fan base among young people, and make the festival more popular and accessible for the global audience," Li Hanqiu quotes.
Commemorative stamps have also been released by the China post to celebrate the occasion.
Chinese New Year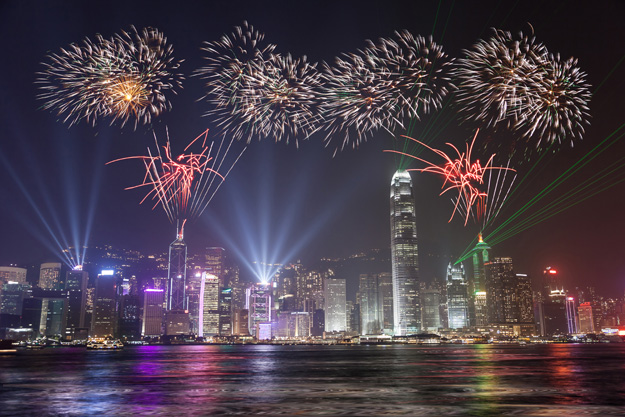 Chinese New Year, also known as the Lunar Spring Festival, is a huge celebration in China, and this year the day falls on Monday 8th February. The Year of the Goat/Sheep will end and The Year of the Monkey will start. People born in the Year of the Monkey are characterised as being mischievous problem solvers, who do well in their careers and life goals. However, in China the year is known to be one of the most unlucky!
Celebrations take place around the world, with Chinatown in London set to have the biggest New Year party outside of Asia.
If you prefer to celebrate Chinese New Year in the land of its origin, then we can make that happen with our Chinese New Year 2017 tour. Celebrate Chinese New Year in Hong Kong, before exploring mainland China including the Terracotta Warriors and The Great Wall. A Harbin Ice and Snow Festival extension is also available for those who wish to see the famous ice sculptures of Harbin.
---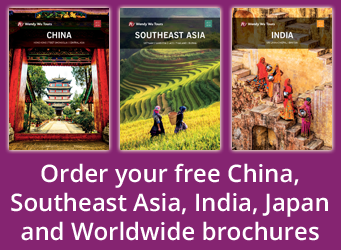 Go on a China tour with the UK's leading China Experts, Wendy Wu Tours. Our award winning escorted, fully inclusive tours visit all the major sights of China for an unforgettable holiday.
We also have amazing holidays to Japan, Vietnam, Cambodia, Laos, India and beyond…