The fifth Beijing International Film Festival has opened in China's capital, continuing to focus on the development of China's film industry and its demands.
Opening 17th April at the China Millennium Monument and running until the 20th April, the festival will encompass two large professional "markets", the Film Factor Market and the Film Project Market, where the former will cover the whole industry while the latter concentrates on championing new talent.
In its fifth year, the festival has an established reputation which has seen it grow into the largest film market, with the largest size, fastest growing and richest activities in mainland China, and with more and more individuals from the UK booking China holiday dates around the event.
Star Appearances
Adding a touch of Terminator magic was an appearance by Arnold Schwarzenegger at the festival's opening. His appearance involved thanking his fans, signing autographs and promoting his latest film Sabotage, which is set to be released in China next week. In speaking at the opening, Schwarzenegger expressed his delight, as reported in this article, that "Studio executives now recognize that two-thirds of the money is made overseas, not in America" and the importance of international film events such as this.
Film is not something that immediately comes to mind when thinking of China, rather the great landmarks that are seen on escorted China tours such as the Great Wall and the Terracotta Warriors, but this is something that is changing. In recent years there has been an increase in popular films and actors to come out of China and this is something that is hoped to continue and grow with the awareness and work of such events as the Beijing International Film Festival.
Numerous events are set to take place at the festival over the coming days and you can read the full programme at the Beijing International Film Festival website.
---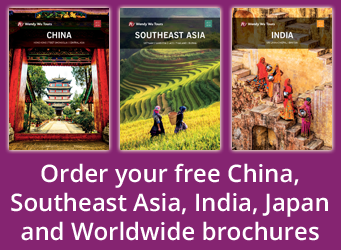 Visit China with the UK's leading China Experts, Wendy Wu Tours. Our award winning escorted, fully inclusive China tours visit all the major sights of China for an unforgettable holiday.
We also have amazing tours to Vietnam, Cambodia, Laos, Japan, India and beyond…