As the Chinese Grand Prix in Shanghai drew to a close at the weekend, Lewis Hamilton retained his success in qualifying to see Mercedes secure another victory. The race was not without its controversy as Nico Rosberg, Hamilton's teammate at Mercedes, accused the race winner of attempting to back him up into Sebastian Vettel, who was chasing.
The Chinese Grand Prix would have seen F1 fans from around the world take China sports holidays to watch the race live, leaving Britons at home having to wait until the highlights were shown on BBC 1 at 2pm on Sunday 12th April. The Formula 1 website not only hailed the Shanghai International Circuit as a race circuit for the 'new millennium', with 'stunning architecture'  and the 'benchmark against which all modern tracks are judged', but it also had a destination guide for those travelling to China for the race.
'Enough to keep you occupied for weeks'
Formula 1 declares that 'Shanghai has enough to keep you occupied for weeks', something that luxury China tours can prove in abundance, with historic architecture, wildlife and culture all being highlights of such a trip.
Complementing Shanghai's architecture is the Shanghai International Circuit, which circuit architects Hermann Tilke and Peter Wahl describe as a place where 'nature and technology are carefully used to create harmony between the elements'.
Despite the beauty of the circuit and the challenge it poses for drivers, it was still the site of controversy after Hamilton denied his teammate's claims. The win constituted Hamilton's second win in three races this season and saw Rosberg come second, leaving Ferrari's Vettel and Kimi Raikkonen third and fourth respectively.
Other controversy surrounding the race included Jenson Button's collision with Pastor Maldonado, which Button described as a "misjudgement" that cost him a five-second penalty and a drop to 14th place. Despite the drama, it is unlikely that F1 fans were anything other than ecstatic to be watching such a high powered race, particularly those who were able to enjoy one of the most celebrated modern race circuits in the world.
---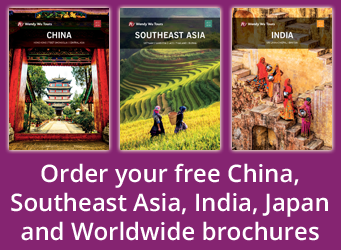 Visit China with the UK's leading China Experts, Wendy Wu Tours. Our award winning escorted, fully inclusive China tours visit all the major sights of China for an unforgettable holiday.
We also have amazing tours to Vietnam, Cambodia, Laos, Japan, India and beyond…
---
Image Credit: Dave Wilson