Shanghai is one of a number of destinations that are expected to become hugely popular places to travel.
Shanghai is already a popular stop-off for holidaymakers on China holidays and tours, but now it is being estimated that it will become one of the most popular holiday destinations in the world by 2035.
An article on South China Morning Post says that Shanghai has been dubbed the 'new Barcelona' and is set to replicate the city's journey to popularity. Barcelona is a city that was not a popular travel destination less than 30 years ago but has since become one of the world's most popular holiday hotspots.
In the article, a range of expert travellers were asked which cities they thought could become the trendiest destinations in another 20 or 30 years. James Kay, the online editor at Lonely Planet, said he thought it would be Shanghai.
He added, "It's already a financial powerhouse but never mentioned in the same breath as London, Paris, Tokyo or New York. But as the centre of the world moves east, direct flights become more frequent and faster, and China morphs into a viable destination for casual, short-term travellers, a visit to this megalopolis will become as routine as a visit to those other urban superstars."
The other contenders
Whilst Shanghai was named as one city that is expected to attract more people to come on fully inclusive China tours and business trips, there were a lot of other cities and countries around the world that are also expected to become extremely popular.
The Hungarian capital of Budapest, Silverton in Colorado, Tbilisi in Georgia, Iceland and Lisbon were other holiday destinations that are expected to become some of the most popular holiday destinations in the world in 20 or 30 years. Krakow in Poland, the Slovenian capital of Ljubljana and Sarajevo in Bosnia-Herzegovina were also mentioned.
---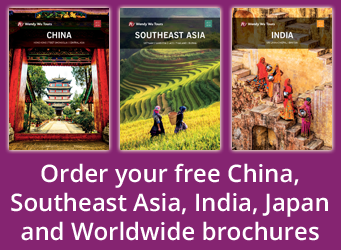 Visit Shanghai, with the UK's leading China Experts, Wendy Wu Tours. Our award winning escorted, fully inclusive tours visit all the major sights of China for an unforgettable holiday.
We also have amazing holidays to Cambodia, Vietnam, Laos, Japan, India and beyond…