There are many things that can be associated with China's capital: the Great Wall of China, the Forbidden City, Tiananmen Square, Summer Palace and even the traditional Hutongs but, for me, nothing lifts my spirits and takes me back to this magical place more than 'Peking Duck'.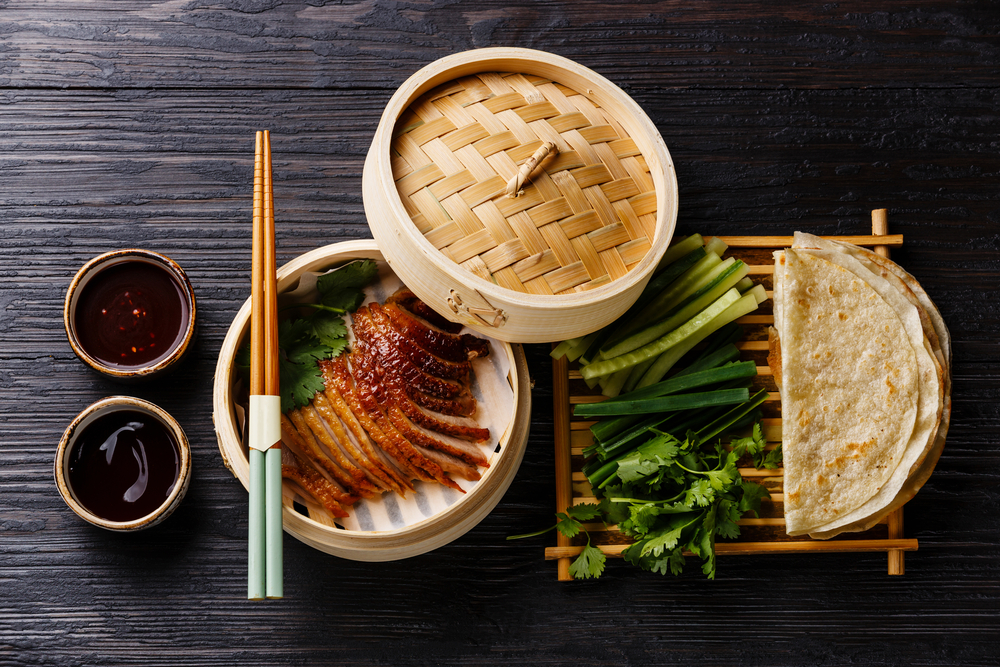 History
Many believe the dish owes its origins to the roast goose popularly eaten on many western festive occasions, introduced by the first western explorers to enter the country like Marco Polo.
There is, however, another school of thought based upon historical records that show the invention of Peking Duck has a much longer history dating back as far as the Northern and Southern Dynasties (420 – 589).
Up until the Southern Song Dynasty (1127 – 1279), the dish was a popular local delicacy in the area around Jinling, today's Nanjing. Around 600 years ago the Ming Dynasty made Peking the capital city of China and it was then that cooks from all over the country travelled to the city to cook for the Emperor. Competition to create the best dish was fierce and gained the chef great prestige as only the best chefs could enter the palace kitchens. It is believed that the 'Peking Duck' recipes where subsequently smuggled out of the palace kitchens onto the back streets of Beijing and then introduced to the masses during the fall of the Qing Dynasty in 1911.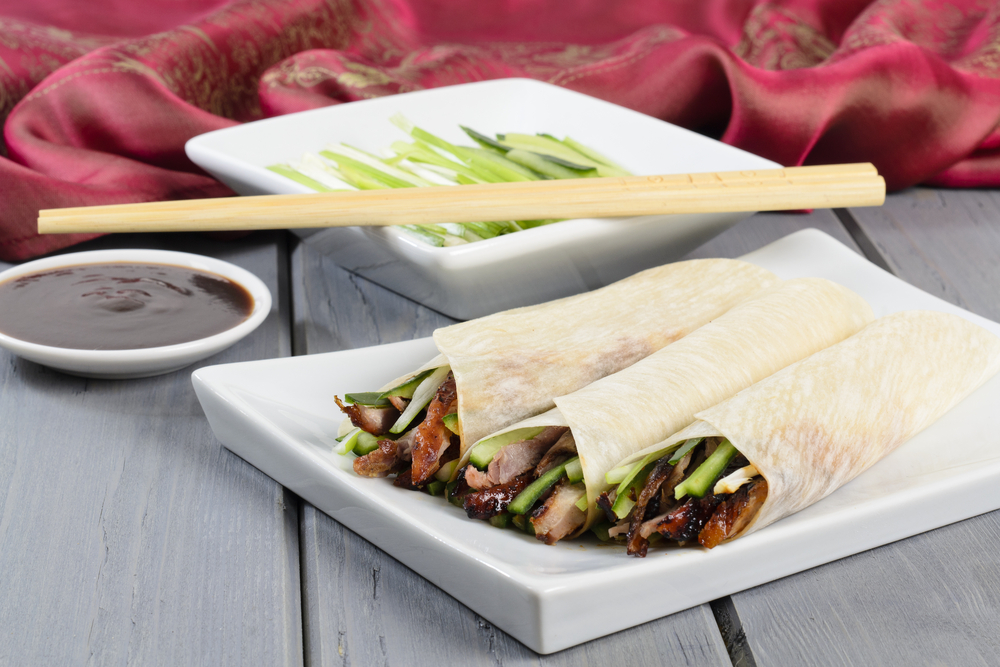 How to cook the Peking Duck
It has taken hundreds of years to perfect the roasting of a Peking Duck and includes an interesting step where air is pumped into the duck as it helps to separate the skin from the fat. The duck is then hung up to dry in the open air before being roasted in an oven until its crispy on the outside and succulent on the inside. The roasted duck is then served in thin well-cut slices and accompanied by small light pancakes, sliced cucumbers and a variety of sauces, which complement the dish perfectly.
According to a Chinese saying, no visit to the city is complete without walking on the Great Wall or dining on roast duck. More than just a tasty meal, Peking Duck is a window into ancient Chinese cuisine, culture and customs. Tick off both on the 14-day Majestic Yangtze tour as you tuck into a delicious feast of Beijing's best known dish after exploring the Great Wall.
---
Savour the natural grandeur of the Three Gorges on a relaxing Yangtze River Cruise – just one part of a wonderful tour that also includes China's enthralling cities of Shanghai, Xian, Beijing, and of course the unforgettable Giant Pandas of Chengdu.

Majestic Yangtze
14 days from £3340pp
Fully Inclusive of Tour & Flights
Bustling Shanghai - Yangtze River Cruise - Chengdu Pandas - Warriors in Xian
Order your brochure today