No one can bring our tours to life better than those who have seen, done and experienced it all first-hand, so we're opening up the blog to our wonderful customers who want to share their amazing Wendy Wu adventures!
David Beadling
Ancient China
May 2017
From an early age I have been fascinated by China, particularly its' history and architecture. I had booked to visit in 1990 but the events of 1989 in Tienanmen Square put paid to that plan. However my fascination and ambition remained. I was worried after 30 years of anticipation that China wouldn't live up to my expectations; did it? Absolutely exceeded expectations!
Tour Managers and Guides
So what made it a great tour? Firstly fantastic Tour Managers and Guides. To paraphrase from the TV show Friends 'out of 8 billion Chinese we got Mark', who, as our Tour Manager was worth his weight in gold. Let's face it in Beijing we were frightened to cross the road without him, he sorted a myriad of queries and took clients to pharmacies, beyond what we would have expected. Ahead of our first transfer, from Beijing to Datong, Mark asked us to provide our 'hold luggage' the morning before as it would be transported separately. Normally we would have been wary, but having got to know him, in particular his integrity and organisational skills, I had so much confidence in him. My attitude was, if anything goes wrong Mark will sort it out. No need to worry, everything did run smoothly of course.
The guides were equally competent, their knowledge of the sights we visited was immense, and for us non-mandarin speakers the standard of English great. All had their own personality; from the orthodox style of LiLee in Beijing (stopping short of waving her little red book but only just at times) to the approachable and relaxed style of Michael in Shanxi province and the remarkably modest style of Mark in Xi'an who was justifiably proud of his home city. However, what they all did was to give us the best experience possible and show us the best of what there was to see.
Places to Rest your Head
Accommodation is key to enjoying a tour, and this did not disappoint. In Taiyuan we had what could only be described as a suite with separate living and sleeping areas. Similarly in Luoyang we had a living area and even two bathrooms! However, our favourite hotel was the charming De ju yuan Guesthouse in Pingyao. Situated in the historic centre of the city, all rooms radiated off a central courtyard which served as a bar. Evocative and atmospheric, it really was like being in ancient China, even the price of beer was from a time long ago!
As you can see it was a world away from the international chain hotels, a real tonic
Authentic Dining
Food is also important and with Wendy Wu you can't go wrong. With a cooked breakfast, a several course lunch and the same at dinner it's not for the faint hearted or for those wanting to diet. Breakfast consisted of a mix of oriental and western dishes, most hotels had an egg station where delicious fresh omelettes could be obtained, but this was combined with noodles, rice and many other typically Chinese dishes which were interesting to try and made the experience more authentic.
Unlike many tours we didn't eat exclusively in hotels, we ate in local restaurants to obtain a more authentic feel and meant we saw the real China and mixed with the Chinese rather than the other tourists. To be honest if we had been on our own I don't think we would have eaten in them, and in many instances may well have walked past them, but with dishes like authentic Peking Duck and wonderful dim sum in Xian we were glad we didn't.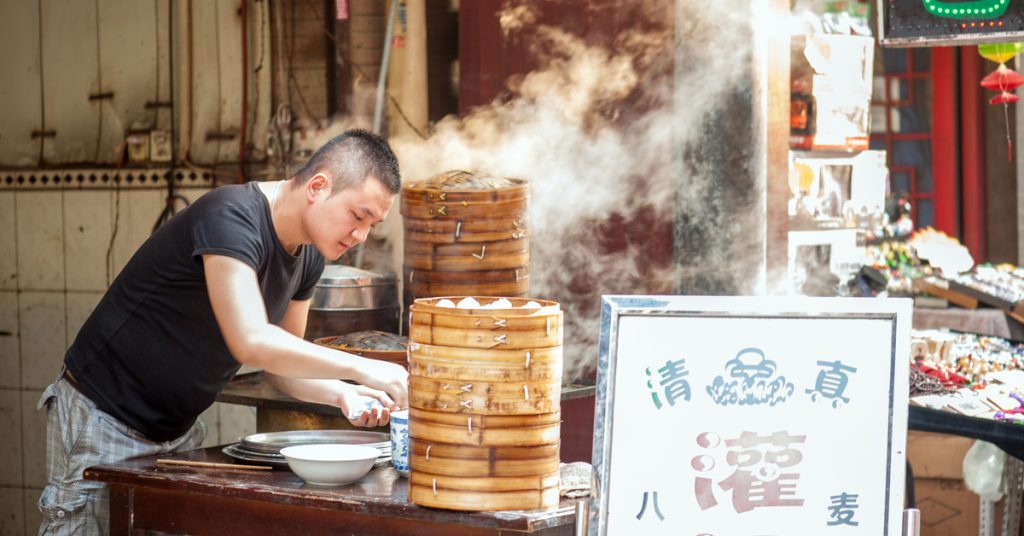 At the beginning of the tour our Tour Manager ensured he knew our allergies and preferences so he could tailor accordingly, and this improved the experience for all of us and saved any awkward moments. Lunches and dinners consisted of a variety of starters and main courses with rice. Dishes were placed on a lazy Susan and shared between the guests, however our fellow travellers were polite and, in the main, food was shared equally. The food was always Chinese, no surprise there, adapted to suit the western palates but with more natural flavours and without the MSG we would have got at home. Thankfully there was no chicken's feet or snake but also no British staples like sweet and sour or chicken with cashew nuts either, it was the real deal.
Tour Highlights
I've not gone into the itinerary as that is in detail on the Wendy Wu website, but what isn't detailed is the optional tours that I would encourage everyone to do. In Shanghai we ascended the Jin Mao tower, the city's third tallest, to admire the view. When Wendy Wu introduced this tour it was the tallest building in Shanghai, which shows how quickly Shanghai is growing, literally. Whether it's the tallest or the 3rd tallest the views are immense. We also rode on the Maglev Train between the city centre and the airport, again a unique experience at 431kmph, and even won a beer for getting a photo of the train coming in the opposite direction at the same speed, no mean feat even if it was a little blurred.
In Xi'an we saw the evening sound and light show and the light display, which were spectacular and added a new dimension to the city. However the best optional excursion we went to was the Kung Fu Show in Beijing. I was expecting a bit of a Bruce Lee martial arts display and we didn't really want to go, but we took a view that we had travelled all this way we might as well join the others. The show was nothing like what I expected, with feats of great dexterity and speed, men balancing on knives, talk about 'don't try this at home', and in one word it was spectacular. I would have been gutted to have missed it, it was the chance of a lifetime.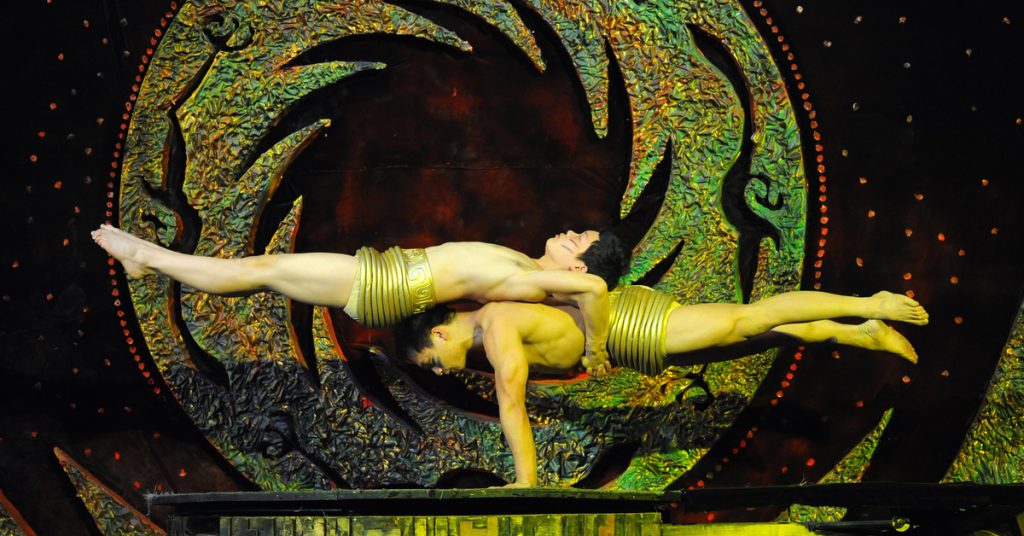 Having researched the tour, I had what I thought was a reasonable knowledge of many of the sights we were to visit, however nothing prepares you for the scale of the Great Wall, the Forbidden City and the Terracotta Army
Hidden Gems
However sometimes it is just the things that surprise you that impress the most. Xi'an is a beautiful city in its own right, with lots to offer the visitor, in particular the city walls, the Bell Tower and the Drum Tower. Pingyao is like a set straight out of Disney, but 2000 years old. And the Yungang Caves and Hanging Temple outside Datong were a wonderful addition to the itinerary. Great memories, we weren't expecting, that we will treasure forever.
When we got to Luoyang the guide asked us which do you prefer, Longmen Grottoes in Luoyang or the Yungang Caves near Datong? This sparked a great deal of debate between us as each could justifiably being the better. The scale of the Longmen Grottoes was awe inspiring, with humans dwarfed as the approach the sculptures in an exquisite setting.
However my choice would go to the Yungang Caves outside Datong. As well as the large sculptures, there were in many of the caves were numerous smaller Buddhas which were just magnificent. Judge for yourself.
Making Friends for Life
However, no matter how good the itinerary is, a tour can be made by the people you travel with. And we were fortunate enough to make some enduring friendships from the UK and Australia. Subsequently we have enjoyed holidays to the UK, Lanzarote and even Adelaide in Australia, and we have welcomed some of our fellow travellers to Valencia. So we owe you thanks, Wendy Wu, not only for a holiday of a lifetime but also introducing us to some of the most wonderful friends we could meet.
Thank you David for this fantastic write-up and such a great selection of photos!
Ancient China Tour
With thousands of years of fascinatingly diverse history, China is one of the world's oldest and most monumental civilisations. Encounter millennia-old culture and religion with visits to some of China's greatest and most intriguing ancient sights.
Visit the beautiful Shaolin Temple, a 5th century building, home to Buddhist teachings, as seen on BBC One's Sacred Wonders.
For tips on when to go, take a look at our Best Time to Visit China page