Xinjiang, a territory in the northwest of China, is set to be transformed into a tourism hub by the Chinese government.
Xinjiang is a vast region of deserts and mountains, but now millions is set to be spent on the region to turn the area into a tourism hub for the Silk Road.
The development is being planned to finish by 2020 and is hoped to attract more people on China holidays and escorted tours to the region.
The ancient city of Turpan, the nearby ruined city of Jiaohe, and the Flaming Mountains are set to be an integral part of the Chinese government's plans to promote the area to holidaymakers from home and abroad.
Turpan attracts millions of tourists
Turpan is an important stop along the world-renowned Silk Road and recent figures show that almost five million people from across the world visit the city every year as part of tours of China and the Silk Road.
Now tourism officials in Xinjiang and around Turpan are looking to increase tourism by promoting the region and the Silk Road more to international visitors as well as people from across the rest of China.
The number of visitors in Xinjiang is set to rise by 10 per cent compared to the same period last year and this is hoped to continue.
In an article on Channel News Asia, Tan Guanguo, Director of the Kuqa County Tourism Bureau, said, "Through our concerted efforts, the growth of the tourism industry here is rather good this year."
Local tourism officials are also earmarking areas in the region that could be developed for tourism, such as farm tours being created around local grapevines and other farms as well as homes in the area being converted into lodges for travellers and other holidaymakers to stay in.
---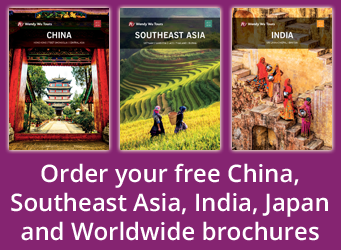 Visit China with the UK's leading Asia Experts, Wendy Wu Tours. Our award winning escorted, fully inclusive tours visit all the major sights of China for an unforgettable holiday.
For tips on when to go, take a look at our Best Time to Visit China page