We're delighted to bring you a brand new tour for 2021 – the Spirit of Scotland. Encompassing Scotland's dramatic Highlands, great glens and idyllic islands, this new tour is packed with incredible experiences.
Lets us show you what's in store.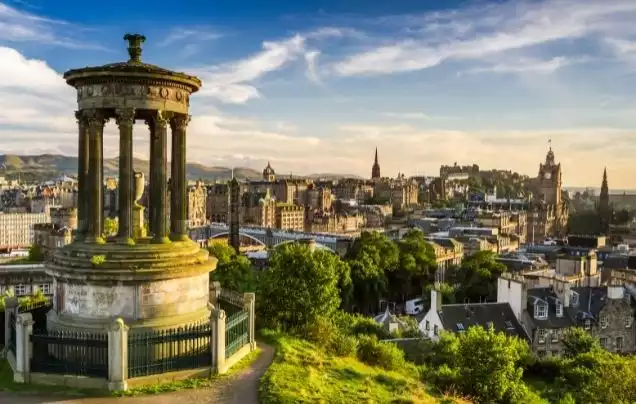 Day 1: Edinburgh
Kick off in Edinburgh! A really energetic old capital city with a buzzing, friendly atmosphere and beautiful historic architecture of conical spires and cobbled streets, all watched over by the hilltop Edinburgh Castle. As soon as you arrive there's the sense of something very special about Edinburgh and its Scottish pride. It won't take you long to spot someone in a kilt and there's almost always someone playing bagpipes in the Old Town, so it's the perfect place to start the tour and really get into the spirit of things.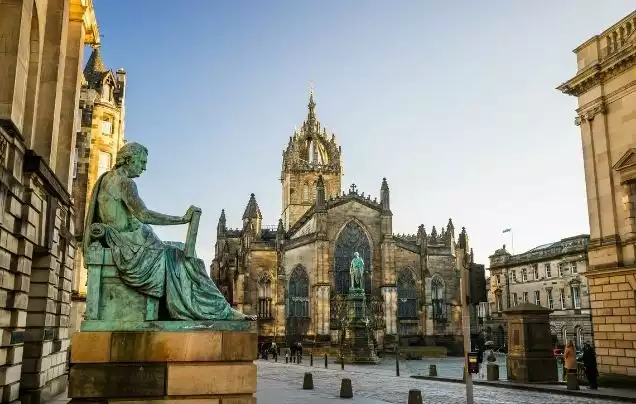 Day 2: Edinburgh
An experience packed day begins with a stroll along the famous Royal Mile, the route from Holyrood to Edinburgh Castle. We'll visit the Castle itself and enjoy lunch at the Elephant House Café, a favourite haunt of writers such as JK Rowling, Ian Rankin and Alexander McCall-Smith. Suitably refreshed we'll pass the famous statue of the faithful Greyfriars Bobby en-route to the National Museum of Scotland. After sampling the culture we'll then sample some of the famous whisky and gin at the renowned Holyrood Distillery.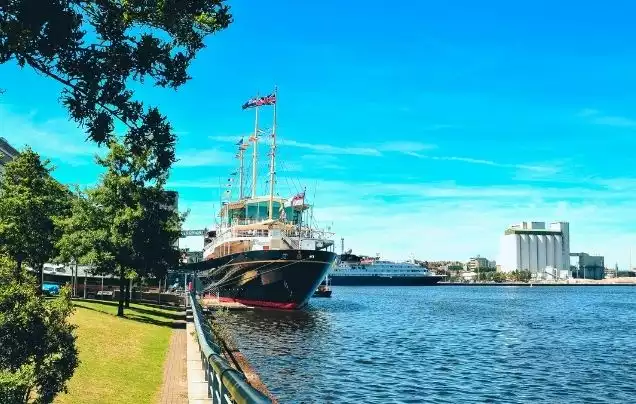 Day 3: Royal Yacht Britannia & Falkirk Wheel
Leaving Edinburgh behind we'll visit the Royal Yacht Britannia in Leith. Previously the floating residence of Queen Elizabeth II, who travelled all over the world on this ship carrying out diplomatic visits and missions, it's such a fascinating ship and has been rated as Scotland's best visitor attraction 13 years running. After exploring the royal residences and the working part of the ship, it's on to Falkirk, home to a marvel of ingenuity, the Falkirk wheel. This rotating lift raises boats over 35-metre into the air almost effortlessly and you'll have the opportunity to board a boat and experience this unique machine for yourself.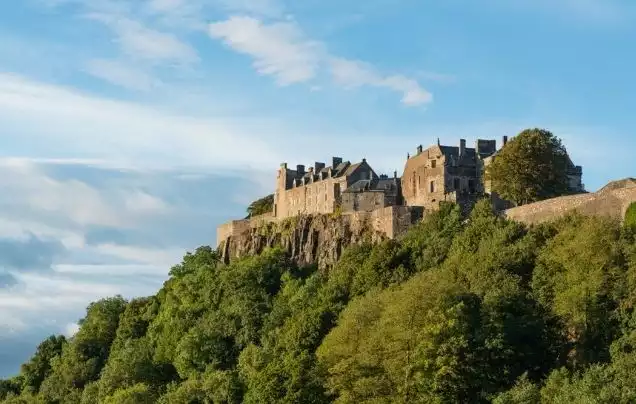 Day 4: Stirling to Inverness
One of the most significant castles in Scottish history, Stirling enjoys a dramatic setting on top of a 250-foot extinct volcano. It was built in the 15th century and until the Union of the Crowns in 1603, almost every Scottish monarch had either lived in the castle, or been crowned or died here. It has a very turbulent history, populated with a many of Scotland's famous favourites, such as Robert the Bruce, William Wallace and Mary Queen of Scots.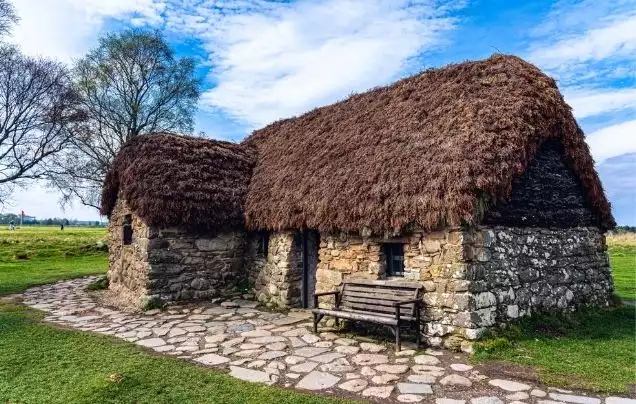 Day 5: Loch Ness & Culloden
What does everyone come to Inverness for? Obviously it's Loch Ness. You'll enjoy a breath-taking journey that takes you along Thomas Telford's famous Caledonian Canal and out across the legendary waters of Loch Ness. Enjoy the stunning scenery of the Great Glen and panoramic views of Bona Lighthouse, Aldourie Castle, and the spectacular Urquhart Castle. And not forgetting some stories about the world's shyest monster. Sightings are not guaranteed!
From here it's on to the Culloden Battlefield, site of the last pitched battle on British soil in 1746 and a decisive moment in Scottish history. You'll hear a vivid retelling of the momentous battle and gain an insight into the momentous impact on Scottish society following the unsuccessful uprising.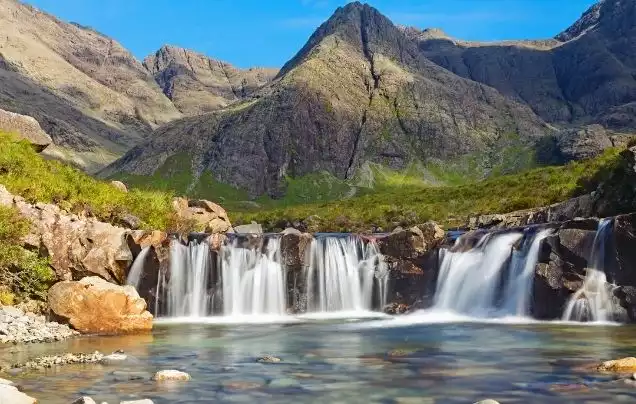 Day 6: Isle of Skye
Following in the footsteps of the fleeing Bonnie Prince Charlie we hope your journey to Skye will be considerably more fun! We'll leave the history behind for the wonderfully scenic drive to Skye, passing by Eilean Donan, one of the most famous castles in Scotland. If you've ever bought a tin of Scottish shortbread it's probably got a picture of this on it.
On Skye take in the stunning views of the Cullin Mountains before heading to the port town of Portree, known for its colourful houses and beautiful bay views. After lunch we'll meet Mitch, a local legend on Skye and a professional ghillie. Mitch will take you to the pier on Loch Harport and regale you with stories of island life, the history and wildlife and provide an insight into the foraging and wilderness survival techniques he applies in his regular job on Skye. The day's end is at the Fairy Pools, a natural waterfall which offers vivid aqua blue natural pools. Enjoy a walk to and from the pools and if you are feeling adventurous, why not enjoy a swim!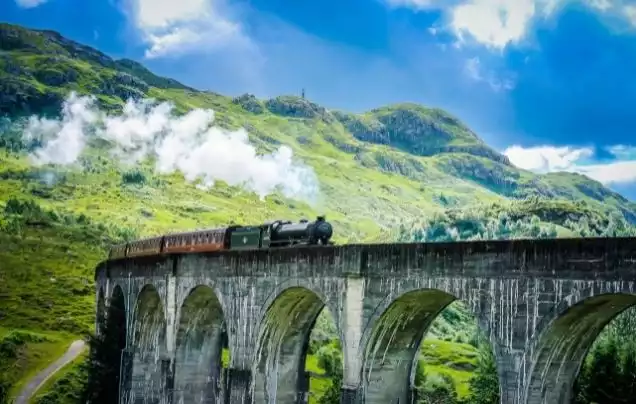 Day 7: The Jacobite Steam Train
All aboard for one of the most scenic train journeys in the world, often known as the Harry Potter train, but it's really so much more than that. You'll board in Fort William for an 84-mile round trip starting in the shadow of Ben Nevis, passing rushing rivers, jagged mountains and some of Scotland's deepest lochs. You'll also traverse the iconic and incomparable Glenfinnan Viaduct rising 100ft above the river below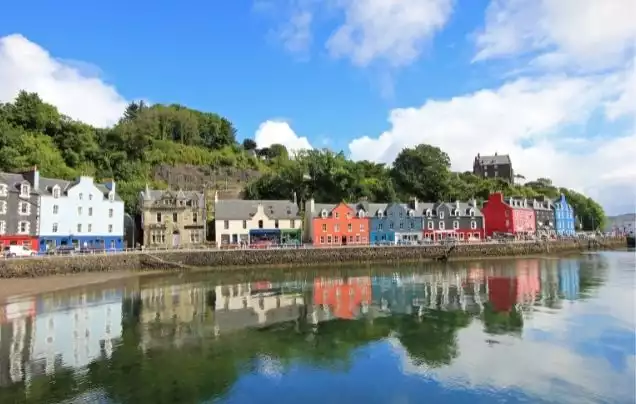 Day 8: Isle of Mull
We catch the ferry to the Isle of Mull with lovely views of Duart Castle on the way in and the possibility of catching a glimpse of seals and harbour porpoises that live in the bay. Mull is also home to one of the UK's largest populations of golden eagles, which you may spot during the panoramic drive across the island from Craignure to Mull's capital town, Tobermory. Tobermory is famous for its brightly coloured houses that line the seafront, which those of you with kids might remember from the children's TV show Balamory.
This historic town is full of interesting historical buildings that can be discovered with a guided walk around the old harbour and into the old town. Tobermory is full of cute local shops and bakeries, and also the Tobermory Distillery, the only whisky producer on the island where you'll enjoy a tour and the chance to try a dram or two.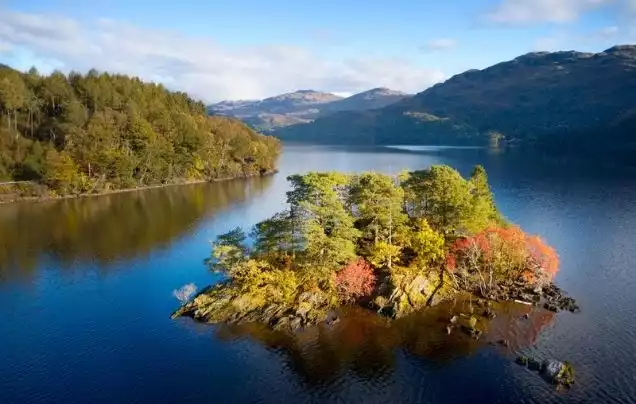 Day 9: Oban & Loch Lomond
Start the day with a walking tour of Oban to hear a bit of the local history. Start with a brief visit to the Oban War and Peace Museum a tiny charming museum focusing on the strategic use of Oban during World War 2 as an RAF base for seaplanes and as a navy base for British ships. We'll enjoy a walk along the seafront to St Columba's Cathedral, and up to the 19th century monument, McCaig's Tower. Which offers fabulous views over Oban.
Sit back and relax on the one hour boat trip around the southern part of the Loch Lomond. No monsters in this one, but you will see some lovely stately homes, pretty island, ruined castles and the magnificent Ben Lomond.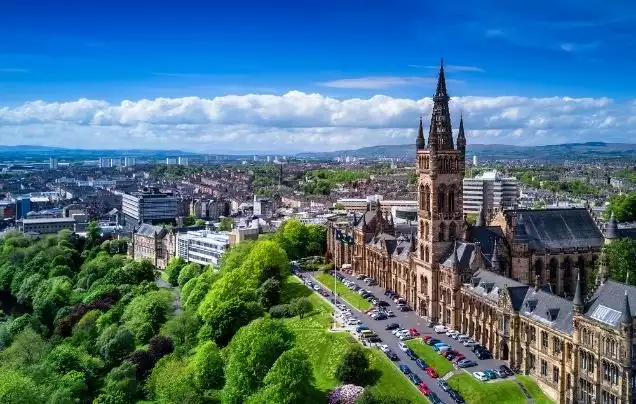 Day 10: Glasgow
Glasgow, our final call, is such a vibrant and historic city. With a more modern feel than Edinburgh it still retains that old Scottish city spirit.
Many of the city's finest architecture was designed by its famous son Charles Rennie Mackintosh and we'll enjoy a fascinating day in the city exploring his work. You'll enjoy some time at the Centre for Design and Architecture, where you'll learn about Mackintosh's life in Glasgow and his work, then drive half an hour out of the city to Helensburgh where they will visit the Hill House to marvel at Mackintosh's domestic masterpiece.
Lunch today is at The Willow Tearooms, lovingly recreated from one of Mackintosh's designs. This is your last lunch of the tour so be sure to make it a memorable one … haggis, neaps and tatties and Scottish rarebit anyone?
---
Join is in Autumn 2021 for an adventure to remember