Liz and Arti from our reservations team recently embarked on an epic trip through South America. They visited one of the new wonders of the world, two natural spectacles, four countries and six cities, and returned to the office full of knowledge and a lot of photos! We sat them down to hear their travel tales and get their thoughts and feelings on South America holidays.
What was your favourite place?
"Let us have two favourite places! Machu Picchu and Iguacu." It's true, it was unfair to ask for just one favourite place from two people who have travelled through Peru, Bolivia, Argentina and Brazil. They've explored the vibrant cities of Lima and Buenos Aires, stood before Christ the Redeemer in Rio, cruised the waters of Lake Titicaca, strolled through Machu Picchu and heard the roar of Iguacu Falls, we're surprised they stopped at just two! It was Iguacu Falls though that really stirred up the emotion for Liz, "we had two days there which meant we were able to really soak in this incredible natural sight and feel amazed." That's not to say that Machu Picchu was relegated to second place, "I mean, it's a wonder of the world, just being able to experience it was absolutely amazing!"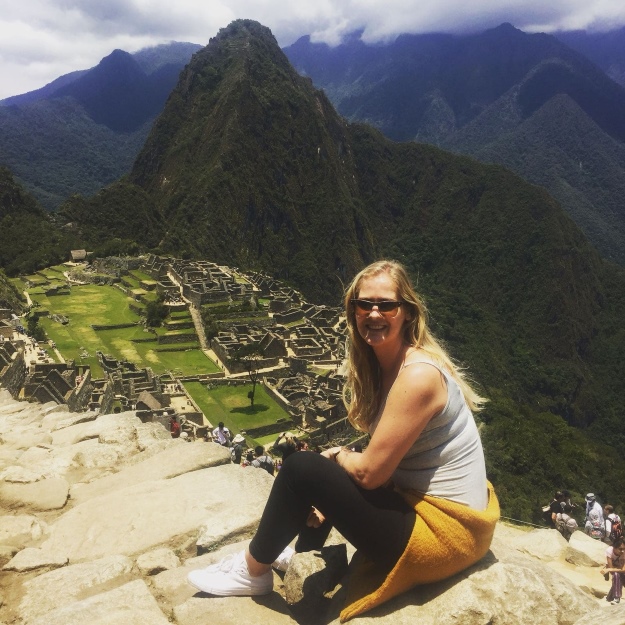 Liz and Arti also loved the fact that it was so easy to interact with local people and the local culture; "We got to meet the people who live on floating islands on Lake Titicaca, who have lived that way for centuries, which was really eye-opening." The culture side of things tended to be a little more flamboyant, "the tango experience was fantastic and, once you get the story behind it, really sums up Argentinian culture – it's a must do in Buenos Aires."
What was the food like?
Many people are anxious about the food before they head to South America, but for Liz and Arti it was all part of the experience. "The food was really diverse, really different depending on where you were. We tried a lot of different things and it was all healthy and fresh, surprisingly a lot of soups, but one of the best meals was in Rio where we had a Brazilian barbeque – the meat was delicious." With strong indigenous roots, colonial past and influences brought in from all over the globe, South America has a very exciting food scene. Throw in some of those wines from the vast vineyards of Chile and Argentina, and you know you're going to eat and drink very well as you explore!
Did you bring back any nice souvenirs?
We chatted about the best places to pick up souvenirs, in the course of which Liz revealed she'd come home with a fridge magnet from every place they visited. Whilst magnets might not be for everyone, there are plenty of other excellent souvenirs available, especially in Bolivia and Peru. "There are fantastic markets in Cusco, Puno and La Paz. You have to buy a least one thing made of llama wool, probably a hat, and then there were all sorts of handicrafts made by the Andean people – we could have come home with a suitcase full of things!" Speaking of hats, that's one of Liz's big tips – "When you're up in the Andes, at Machu Picchu or cruising on Lake Titicaca etc, the air is so much thinner and you can get sun burnt really easily if you're not careful. I would definitely recommend wearing a hat."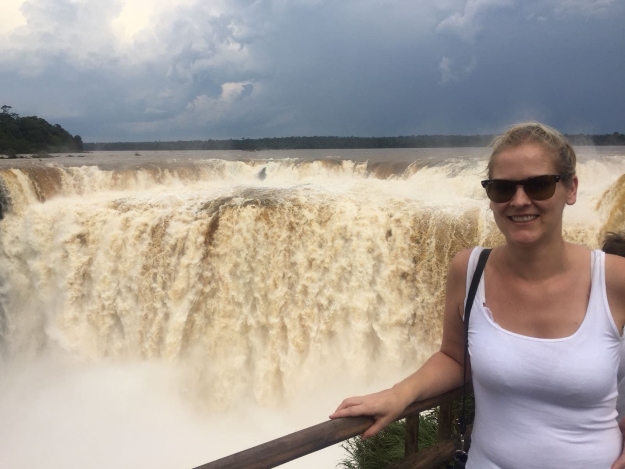 What's your top tip?
Another tip that Liz and Arti agreed on was that it's easier to change your currency up when you've in country, especially if you're travelling to more than one. "We just took US dollars and changed them up locally – our guides always knew the best exchange places and took us to those. It was definitely easier than walking around with wads of different currencies!"
And finally, the big question. Would you go back and explore South America some more?
"Definitely, the landscapes just blew me away, everyone was so friendly and the food was great. Event after visiting 4 countries there's still so much to see – the Amazon Rainforest, Colombia, Chile – they're all on my list too!"
---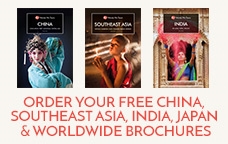 Book an escorted tour to South America with touring specialist Wendy Wu Tours. Our inclusive tours visit all the major sights of your chosen destination for an unforgettable holiday. 
We also have tours to China, Vietnam, Laos, Cambodia, India, Japan and beyond…