When daydreaming about a vineyard tour, it's unlikely you'd imagine yourself in Southeast Asia. Yet for the past few years, a select number of innovative winemakers have been working hard to secure Thailand a spot on the vintner's map.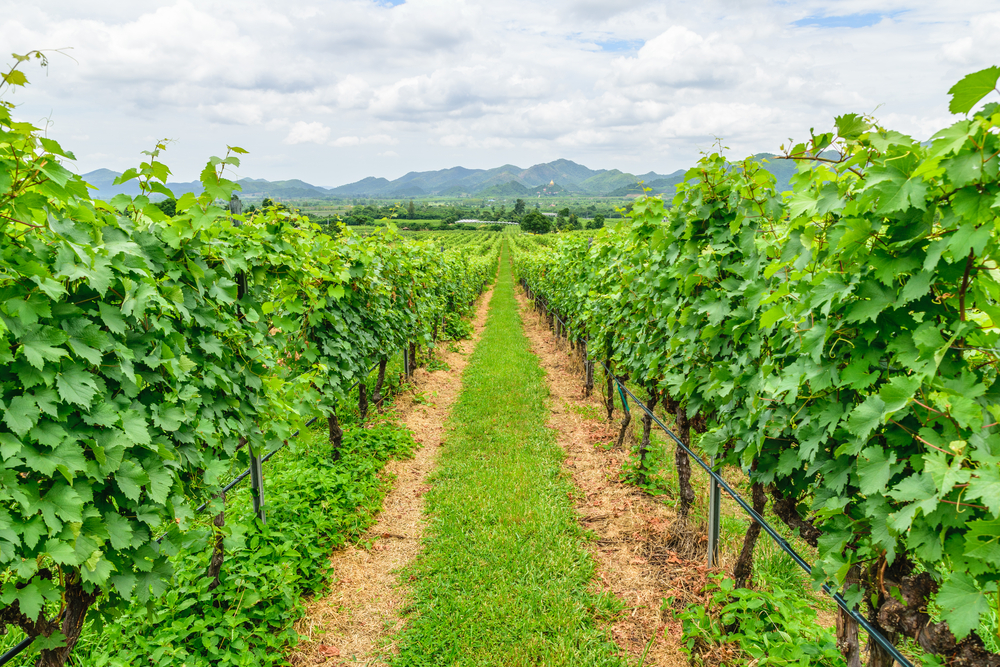 Located around 30 miles from the beach town of Hua Hin, Monsoon Valley Vineyard was first founded in 2001 by Chalerm Yoovidhya, a businessman who had spent time working for winemakers in Europe and who believed he could successfully apply his expertise in Asia.
Though he was initially met with disbelief, as of 2020, Monsoon Valley has won over 300 awards and become a key producer in 'New Latitude' wines – a phrase used to describe wines grown outside the conventional latitudes of 30 and 50 degrees. This vineyard even features in the third episode of the brand-new Series 3 of The Wine Show on Prime Video.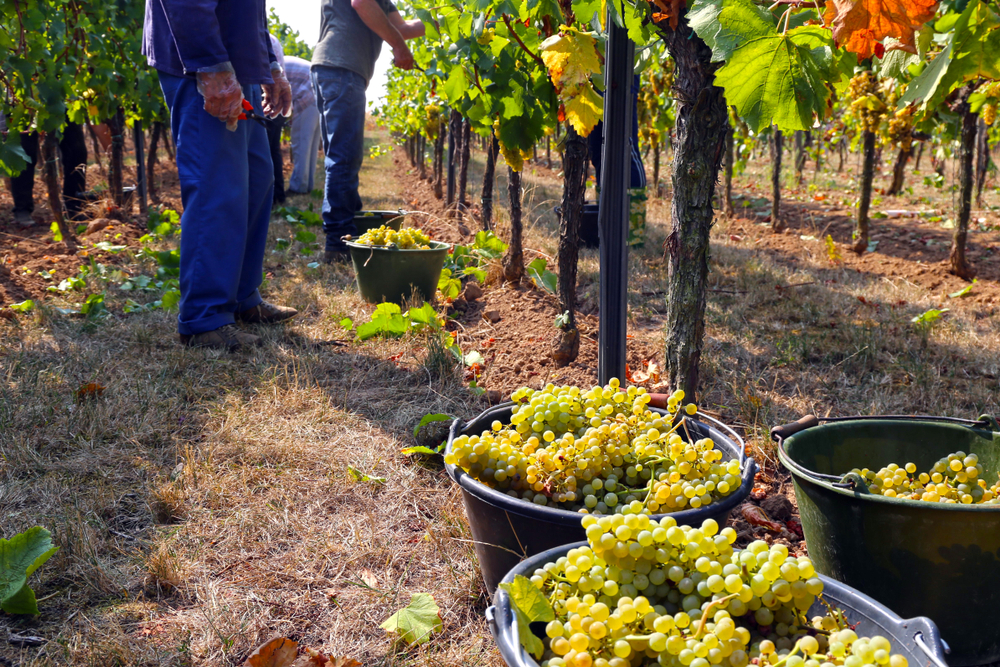 The tropical Gulf of Thailand might not be a traditionalist's idea of an ideal wine climate, but this hundred-acre vineyard has a number of features that Yoovidhya identified as possible grape-growing terroir. The loamy sand-and-slate soil is enriched by millions of years' worth of tiny shells and aquatic fossils, lending freshness and minerality to each glass.
A variety of grapes like Dornfelder and Colombard are grown here, but the vineyard is particularly well-known for its irresistible crisp yet fruity Chenin Blanc, with peach and apricot undertones. Monsoon Valley harvests Chenin Blanc in two phases.
The first harvest is used in one of the vineyard's signature whites, a beautifully crisp and light-bodied wine. The second batch is harvested just ten days later, but in that short period the grapes gain the nectar-like sugars needed to produce Monsoon's sweet, award-winning dessert version of the wine – a very different product from exactly the same vines.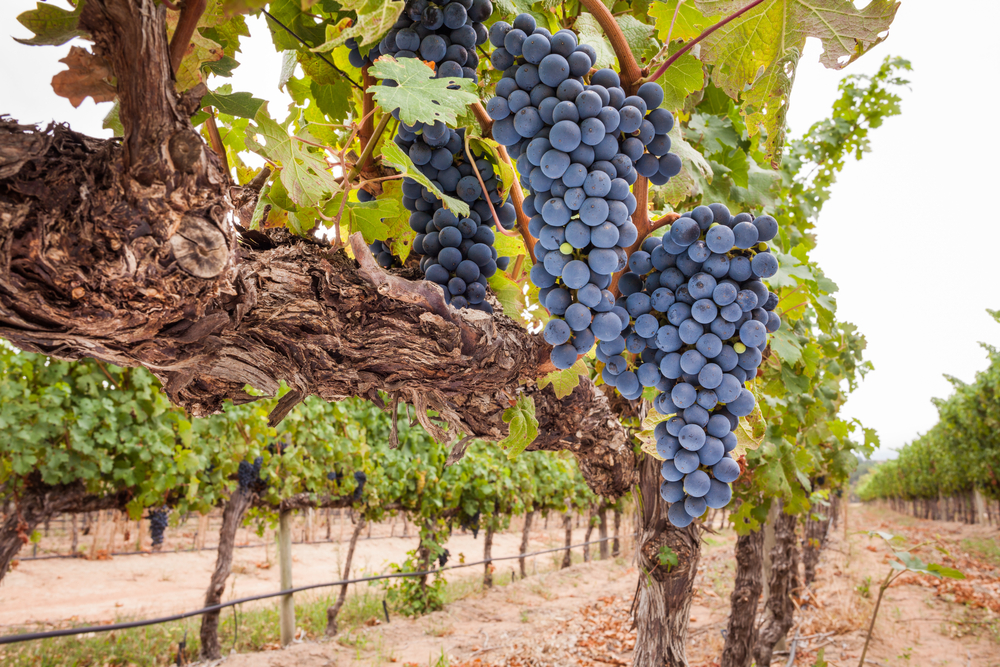 Red and rosé lovers are also catered for here. Monsoon Valley has had huge success with adapting Shiraz (Syrah), a heavily climate-dependent grape. Savour the juicy, oak-aged Shiraz Red, with its classic dark berry flavours and hints of vanilla, or the soft, aromatic Shiraz Rosé. The latter is steel-aged and makes a lovely aperitif.
Excellent as they are, there is more to the Monsoon Valley project than its wines. Monsoon Valley once offered elephant rides, but banned this practice some time ago and retired its elephants to an on-site sanctuary. As we don't partner with sites offering elephant rides, we're thrilled that Monsoon Valley has had such a positive change of heart.
This vineyard has a holistic approach to wine-making, taking account of the local biodiversity. During your visit, you may notice modified wine barrels hanging in the trees – not an unorthodox wine-ageing practice, but rather a recycling project which provides nesting sites for endangered hornbills.
The vineyard, which is irrigated entirely by rainwater captured in the monsoon season, also cultivates a number of fruits, herbs and vegetables for use in their on-site restaurant, The Sala Wine Bar & Bistro. This is a beautifully airy spot to enjoy an evening wine tasting and dinner as the sun sets over the vine-cloaked valley.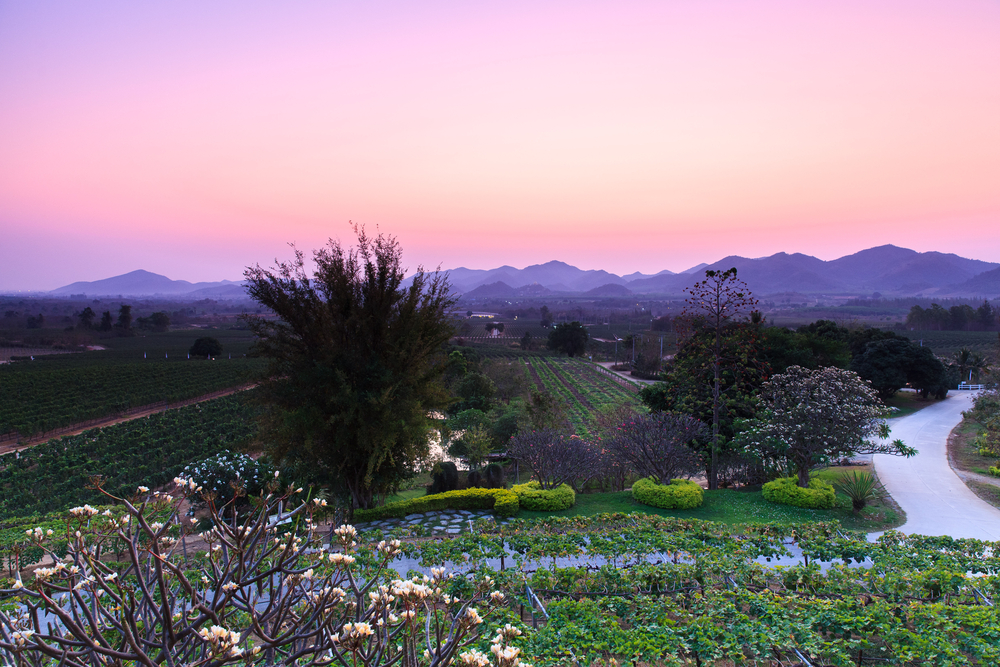 We'd love to introduce you to this scenic vineyard on our 21-day Thailand & Mekong Experience tour. On this itinerary, you'll experience the very best of Vietnam, Cambodia and Thailand. Sail upstream from Saigon to Phnom Penh and travel north to the temples of Angkor before heading west into Thailand to discover Bangkok, Kanchanaburi, Hua Hin and Chiang Mai. You'll also enjoy a safari through Kui Buri National Park, one of the few places in Thailand where it is still possible to see these beautiful creatures living freely in their natural environment.

Delve even deeper into the wonders that await in Southeast Asia with our new 2021-22 brochure, packed with inspiring tours, authentic cultural experiences and so much more.