Hanoi has topped The Telegraph's "World's Best Cities For Food" list. And it's easy to see why the Vietnamese capital city has made it to number one.
Located in the north of Vietnam, Hanoi experienced devastation during the Vietnam war as well as a lengthy occupation by the French. Despite this, the city has grown into a destination of utmost character and vibrancy. Its narrow streets are filled with street sellers overflowing into the roadway, with hundreds of mopeds carrying anything from livestock to fridges revving past as tourists battle to cross the road.
Taking to the streets on your Vietnam tour is the best way to sample Hanoi's delicious cuisine. As you sit on a tiny, coloured stall on the streets of the Old Quarter with an ice cold beer in hand, Hanoi's specialities include:
Bun Cha
One of the most famous dishes of northern Vietnam, Bun Cha is a delicious dish which consists of juicy grilled pork on top of a bed of rice noodles in a spicy pork soup. The dish is finished off with numerous herbs and a dash of lime. Most restaurants will serve it with Cha Gio on the side, which is best dipped in for deliciousness.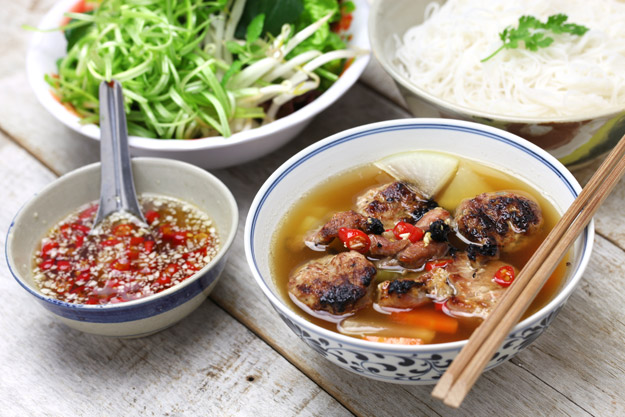 Bun Bo Nam Bo
It may have a long name but this dish is simple yet delicious. It consists of marinated grilled beef served with rice noodles, fresh herbs, vegetables and a sprinkling of peanuts. It's finished off with a small spoonful of sweet and sour soup.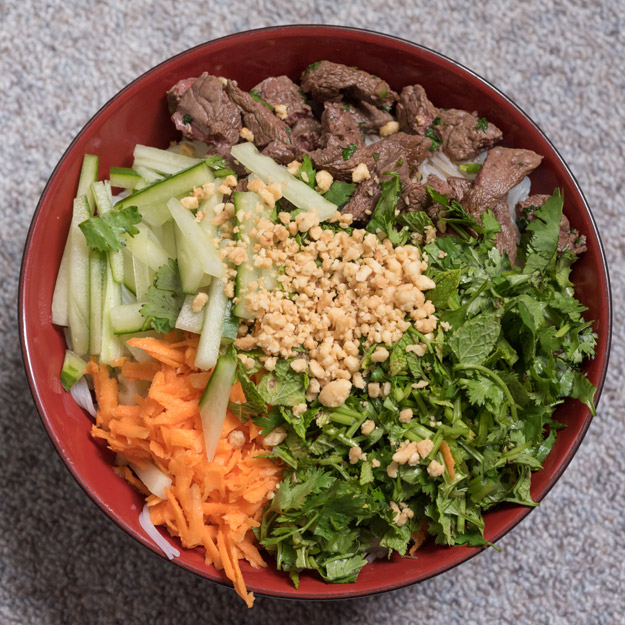 Pho
Vietnam's unofficial national dish, Pho may only look like flat rice noodles drowning in a sea of clear soup but the flavour packs a mighty punch. Whether the broth is made from beef or chicken, it's cooked for hours to achieve a deep, meaty flavour that's enhanced with herbs and spices. Flat rice noodles are added with chunks of meat and on the side are beansprouts, chillies and lime to be added according to your tastes.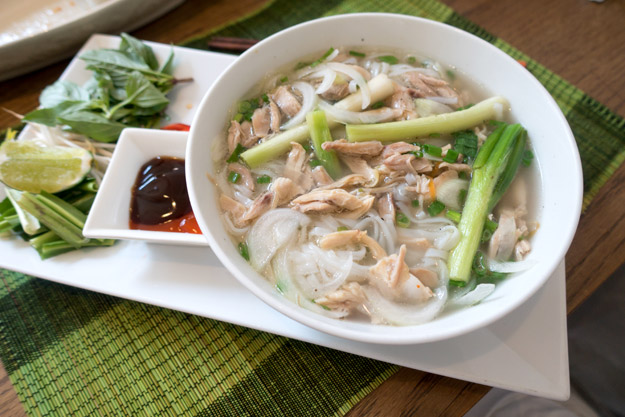 Cha Gio
Similar to the spring rolls you find in Indian cuisine, Cha Gio is traditionally served with a dipping sauce of fish sauce, salt, sugar, garlic and chilli. The dish consists of seasoned mince pork mixed with bean sprouts and rice noodles, which is wrapped inside rice paper and deep fried to create a crispy crust.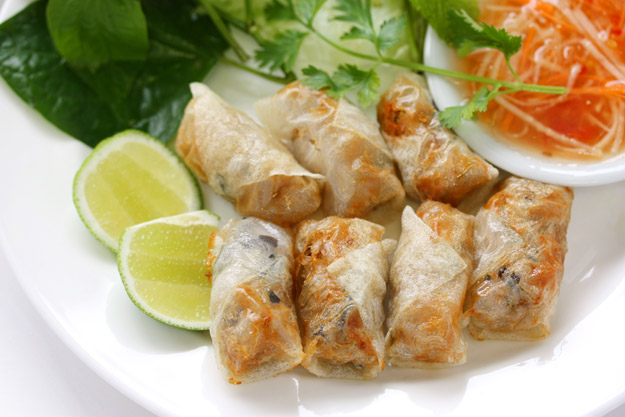 Xoi Xeo
A break from rice noodles, Xoi Xeo is a staple sticky rice dish of Hanoi that is mostly eaten for breakfast. It's a bright yellow colour due to the turmeric that is added when cooking. It's topped with mung bean paste and crispy onions.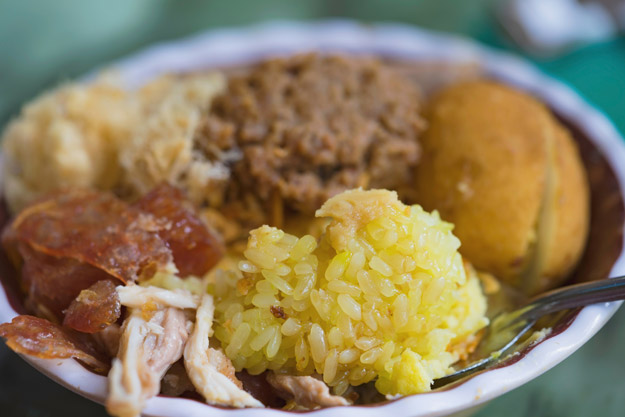 So make Hanoi your next stop to experience the best food! If you're interested in finding out more about Vietnamese cuisine, read our blog post on the Best Vietnamese Dishes To Try.
---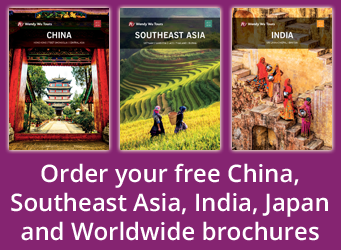 Try Vietnamese cuisine with the Asia experts, Wendy Wu Tours. Our award winning escorted, fully inclusive tours visit all the major sights of Vietnam for an unforgettable holiday.
We also have amazing tours to China, Cambodia, Laos, Japan, India and beyond…