We all know that on a holiday to Vietnam you are going to experience history, beauty and culture; trust me when I say in this sensational country it's hard to miss!

A cruise on Halong Bay, exploring the sights of the vibrant cities of Saigon and Hanoi and soaking up the quaint charms of Hoi An should be on everyone's 'must do' list, but what about all the little adventures and experiences that you can only do in Vietnam? You know the ones I mean, places and activities you have to work a little bit harder to find, but they are worth it because they can really lift your Vietnam Tour to the next level, and give you a more authentic look at what life there is really like.

In Vietnam there are plenty of these types of experiences; here are a few of my favourites to get you started!
1. Crawl through the Cu Chi Tunnels
The Cu Chi Tunnels, located just outside of Saigon, are pretty firmly on the trail for those visiting Vietnam, but they are on my list because they offer such a unique look at the country's recent history. During the war with the USA, Viet Cong resistance fighters dug themselves underground to escape regular shellings, and created a huge complex of tunnels and bunkers; at Cu Chi you can visit a small section of it. As well as innovative and lethal looking booby traps and recreations of what underground hospitals and kitchens would have looked like, you can actually crawl through a section of tunnel like those used by the Viet Cong. For me, this was a huge eye-opener especially after they told us they've made them a bit bigger than they originally would have been!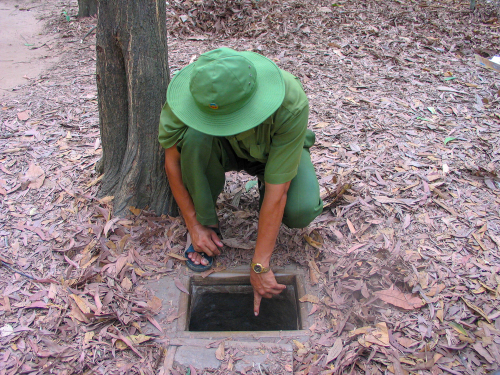 2. Taste your perfect pho in Hanoi
Vietnam's most famous and tasty dish, pho is a delicious broth full of noodles, herbs and sometimes meat. Consumed in vast quantities across the country, it originated in Hanoi and the city has made a reputation for itself as the pho capital, so there's really no better place to search for the perfect bowl. While it is actually a breakfast food, pho can be eaten at any time of the day or night and is served everywhere; from high-end restaurants to humble street stalls, every establishment with its own secret recipe. Of course, the fun part is tasting them all, and I would highly recommend starting with the street stalls in the Old Quarter, where you can perch on a little stall and watch the world go by as you slurp.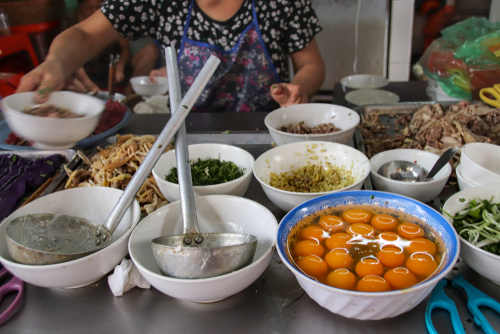 3. Haggle with H'Mong in Sapa
Every Sunday Sapa sees an influx of people from the surrounding hill tribe villages coming to the traditional market to sell their crafts and produce. Dressed in colourful, traditional attire these villagers bring with them a fun, friendly atmosphere, as the market is just as much a chance to socialise as it is to do business. The H'Mong and Red Dao are two of the prominent tribes in the area, and there is no doubt that you will be drawn to stalls of their vivid textiles as you wander the market. I always enjoyed a bit of easygoing haggling with market traders, it's a great way to interact and have a more local experience, and it's an expected part of the shopping process so get stuck in and have fun.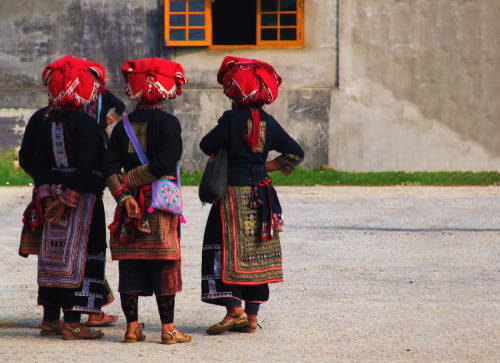 4. Explore Phong Nha Caves
Considered one of the last truly untouched stretches of jungle in Southeast Asia, Phong Nha-Kẻ Bàng, a national park and UNESCO World Heritage Site, also shelters a huge secret. In the park's karst mountains are networks of underground rivers and caves, some of which are among the largest in the world! One of the most awe-inspiring is Phong Nha, a cave easily reached onboard a little wooden boat. The journey is a tranquil cruise through the countryside, passing small villages, rugged karst peaks and forest. Approaching a sheer rock face the adventure really begins as you gently drift right into the darkness of cave mouth with the current. Inside there is cavern after cavern of immense stalagmites, stalactites and sculptures created over millions and millions of years, a really incredible sight.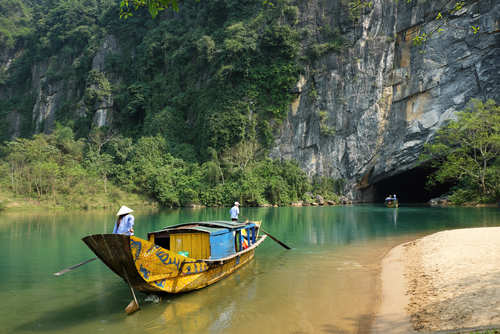 5. Hike to hill tribes in Mai Chau
An idyllic place to see the rural side of Vietnam, Mai Chau is a spectacular area of green hills and water buffalo-spotted paddy fields. As well as the beautiful scenery and peaceful atmosphere, the main reason to visit are the excellent hiking opportunities. I love exploring on foot as it slows down the pace of your travels and allows you to really soak up your surroundings. In Mai Chou that means being able to visit the traditional stilt houses of the White Thai people. You are even able to stay in one of these stilted dwellings if a homestay appeals, or simply swing by to see the exquisite weaving and textile work the villagers do beneath their houses, and to get a glimpse into the day to day life in a hill tribe village.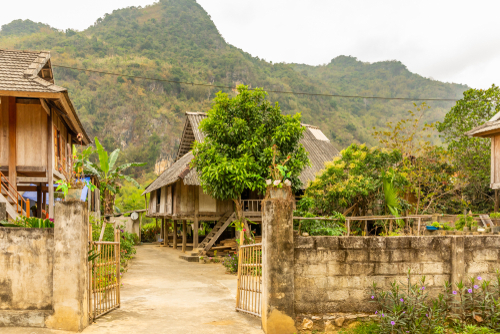 And one for luck… relax on the perfect beaches of Phu Quoc
Vietnam's paradise island, Phu Quoc is the place where you can relax on white sand beaches and dip your toes into the warm, calm sea after a few weeks of exploration on the mainland. While the seafront is home to some lovely resorts and hotels, I found so much more to explore. The centre of the island remains an untouched tract of tropical forest, and there are plenty of deserted beaches and adventurous-looking tracks and paths to discover if you're feeling active enough to pull yourself away from the beach.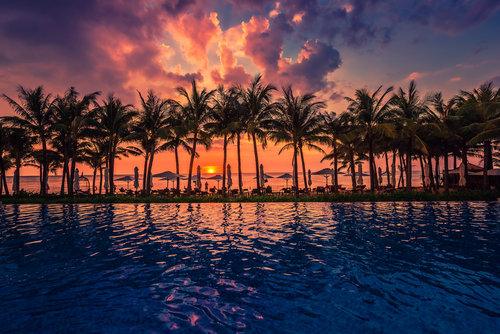 Embark on a glorious adventure, starting amongst the magnificence of the temples of Angkor before boarding a three-night deluxe river cruise down the Mekong. With shore excursions designed to give you an authentic glimpse of local life, cross into Vietnam to discover its many treasures. Explore vibrant Saigon, charming Hoi An and historic Hanoi and sail the waters of Halong Bay.
Delve even deeper into the wonders that await in Southeast Asia with our new 2021-22 brochure, packed with inspiring tours, authentic cultural experiences and so much more.
For information on when to vist – check out our Best time to Visit Vietnam pages

Classic Mekong
18 days from £4690pp
Fully Inclusive of Tour & Flights
Temples of Angkor - Victoria Mekong Cruise - Hoi An - Halong Bay
Order your brochure today