Just picture yourself cruising along stunning coastal roads with the wind in your hair and an entire tropical paradise waiting to be discovered. This is freedom. Hiring a scooter or moped is a brilliant way to see the region, just ask World Nomads Travel Safety Expert Phil Sylvester:
"Renting a motor scooter or motorbike in Southeast Asia is simple. The shops offering the vehicles for very reasonable rates are everywhere. It can also be one of the pleasures of visiting the region… joining the locals on the ubiquitous mode of transport, a scooter."
But there are plenty of things you need to know before you jump on the seat. Touching on insurance, licenses, road trips and safety, check our complete guide to scooters in South East Asia to make sure you are fully prepared before your Vietnam holiday.
Where to ride a scooter in South East Asia
Don't restrict yourself to zipping around town on your scooter. Be bold and be adventurous. We have mapped out two of the best road trips in South East Asia that even a beginner can tackle.
The Mae Hong Song Loop, Northern Thailand
This is one of the most iconic routes in Thailand. Starting and finishing in Chiang Mai, the Mae Hong Song Loop guides you along stunning mountain paths, past rivers and through remote villages. This is a trip that can take 2-3 days if you are looking to complete the entire loop, but if you haven't got that much time on your holiday then you can head to a number of sites along the way.
You will find numerous hiking routes that you can take along the way which will all encompass stunning views and even opportunities to go rafting if you so wish. You will pass through Chiang Dao, Pai, Mae Lana and more, but savour your time in Soppong. Otherwise known as Pangmapha, this is a very tranquil place.
This is a relatively easy route that can be tackled by beginners, but you will definitely need to wear a helmet and some form of suitable clothing as you tackle its famous 1,865 curves and corners.
Ha Giang Province, Northern Vietnam
A bit more challenging than the Mar Hong Song Loop, this is another short road trip to tackle if you have some time spare during your Vietnam holiday. The Ha Giang Province in the north of the country is regarded as its final frontier, with a mysterious atmosphere that has some natural sights that you won't be able to find anywhere else in the world.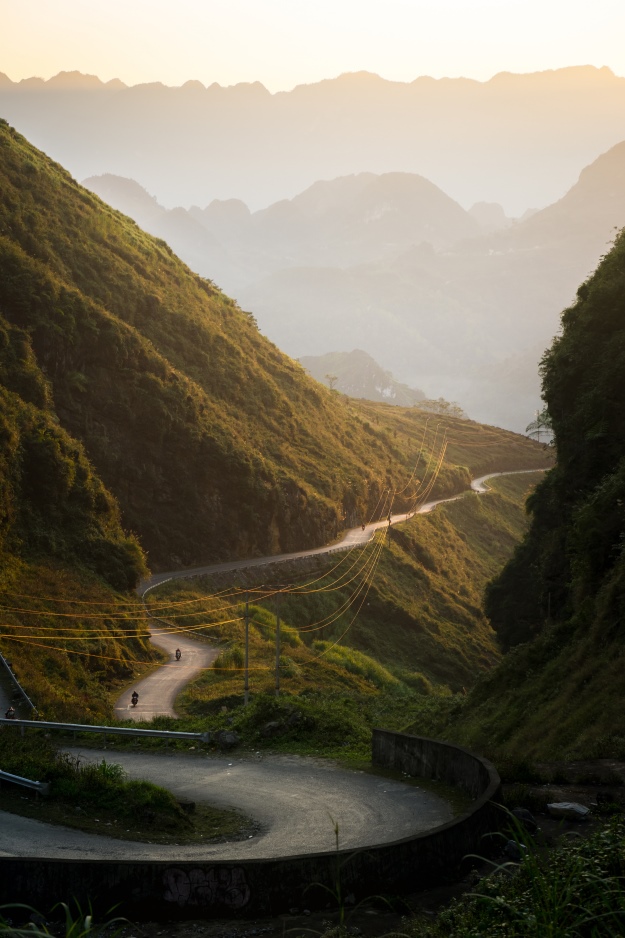 Ride along the side of incredible rice terraces, granite outcrops emerging from the mist and staggering limestone walls, the exciting trip carved out of the ancient hills is a beautiful experience.
Maybe this is your first road trip on two wheels, or perhaps you are a scooter-sceptic, whatever your feeling is, this will make you fall in love with not only your bike but also this incredible corner of South East Asia.
Getting insured to ride in Asia
Travellers' insurance will cover you for any injuries, but be sure to check with the provider. You will need to assure that your policy covers you for any 'high-risk activities' – or similar – which should cover you for riding scooters or motorbikes in South East Asia.
It is a thought that no one wants to have. When you picture riding on a two wheeled scooter in South East Asia you imagine stunning hill-climbs offering up beautiful vistas of valleys and rivers. In reality, these are very dangerous roads. You can easily avoid the issue and neglect reading about exactly what kind of cover you need to ensure your safety both physically and financially. But this can be a costly mistake, as Phil explains:
"Injuries from motorcycle accidents are one of the most common causes for travel insurance claims in South East Asia. Burns to the lower leg from the hot exhaust pipe are so common in Indonesia, they are called a farang tattoo. Farang is the Bahasa word for foreigner.

"Thankfully most 'accidents' are at low speed and the rider loses a bit of skin and pride. However serious injuries and even death are very common. Even a relatively simple broken leg can be problematic when it comes time to return home an economy class seat has no room for a leg in a cast. Which is why it is important to get travel insurance, not only for the medical bills, but to get you that business class seat to fit you and your crutches."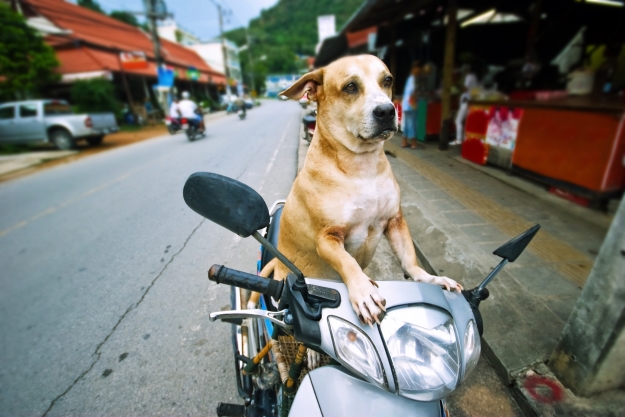 Take no risks and get Medical Evacuation Insurance (MEI). MEI will cover the transportation costs to the nearest centre of medical excellence in the event that the treatment is not available locally in an emergency. That is the important bit. You are going to want to explore as much of South East Asia as possible on your new ride, but this can mean that you often venture into remote and rural corners. Having evacuation insurance guarantees you the best quality of treatment, should the worst happen. Evacuation cover does include an option for you to return to your country of habitual residence, or nationality, to receive treatment and compassionate visits for a spouse, parent, child, guardian or sibling to be with you.
It is not a pleasant thought, particularly not when you are going on holiday. But it an absolute necessity, especially if you are an inexperienced rider. You can find plenty of cover options online, but if you are ever in doubt, listen to Phil's advice:  "Always check with your insurer about their requirements for coverage, never assume you have coverage."
Having a license
Now, when you ride in South East Asia, or are about to, you may hear a number of different stories as to what license you actually need when for a scooter. In short, if you are from the United Kingdom, Ireland, New Zealand or Australia you absolutely must have a valid motorcycle license from your native country.
Many people assume that your driving licence from home will automatically cover you to ride a two-wheeled vehicle, but it won't. Without a valid motorcycle license you are not covered to ride anywhere, including Thailand, Cambodia, Vietnam or whichever country you find yourself in. Even more people, sadly, know that they are not covered but still choose to because they drive their cars at home at higher speeds, they feel they should be allowed to drive a scooter on holidays too. Phil Sylvester did offer some clarity on getting a license in South East Asia:
"To be covered by travel insurance you need to either have a valid motorcycle license from home OR a valid local license. Getting a valid local license means sitting a local test in the local language – or in some cases a much simpler test to be issued with a recognised 'tourist permit'.

"But the local police and legal system may have different criteria. Make sure you understand local legal requirements, and do not assume you are operating within the law. Sadly 'but everyone else was doing it' is not a legitimate legal defence.

"For example, in Vietnam local law requires you to have a valid local license. To obtain one you need to have a residency permit of at least 3 month duration. But yes you will see hundreds of tourists riding motorcycles. No they are not doing so legally."
What if I don't have a license?
In the UK for example, it can cost in the region of £600 to obtain a full motorcycle license which might seem steep if you only ever intend to ride for a short period during your Vietnam holiday.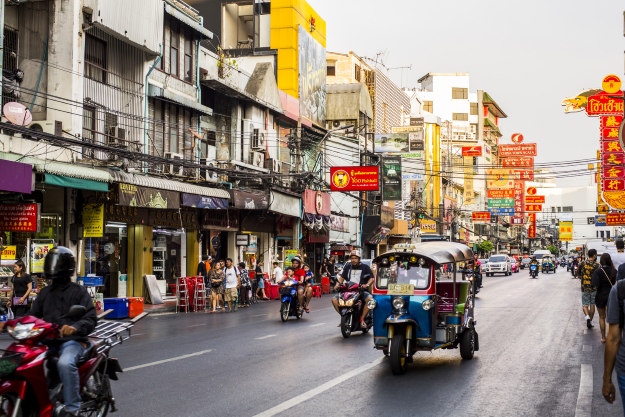 What about an International Driver's Permit?
The AA recommends that you have an International Driver's Permit (IDP) in a total of 140 countries around the world. These range from Argentina and South Africa to the United States and Chile, but does also include Thailand, Laos and Indonesia. It does not apply to Vietnam and Cambodia.
Valid for 12 months, you must carry it along with the license from your resident country: "In most South East Asian countries the IDP – International Driver's permit – is recognised," said Phil, "but the IDP is NOT a license, it is a translation of your home license into other languages. It does not give you privileges you do not already hold and is not a substitute for a license.
"Note though, in Vietnam you do not need a license for a motorcycle less than 50cc capacity, so feel free to hop aboard – and try to hide your embarrassment at riding something less powerful than a sewing machine!"
Choosing your ride
Getting hold of a bike or scooter in South East Asia is very easy. You'll find an abundance of garages and rental services across whichever country you are in offering a range of two-wheeled motors, varying in quality and price.
Chris Backe, from One Weird Globe, told us some of the options you have:
"Most for-rent scooters in Thailand are OK. Not great, not completely falling apart, but OK. If given a choice, however, we rarely had issues with Honda bikes or anything that looked newer or in better shape."
Most of these places will not ask for any licenses or insurance papers, which is a concern, but hopefully you already have both. It isn't an issue if they haven't asked so long as you do have the correct paper work, because the likelihood is that it is you who needs them most. One thing you will need is your passport. A lot of the time you will be told to leave your passport with them while you take the bike, as a type of deposit. You should never do this. Instead, ensure that you have a printed copy, as this is can also be accepted.
There is every chance that the garage, or similar, will present to you a bike which really is of their choosing. In truth, most of the bikes are the same and will get you from A-B, but you do need to do a few checks before setting off. Firstly get on and just ask if you can ride it around the lot. Test the breaks, steering and accelerator sufficiently so that you know you are covered on those parts. This also proves to the owner that there could be something wrong with it, if you point it out, rather than them blaming you for something you didn't do when you return it.
Another thing to do at this stage is to take photographs. There is every chance that your bike has picked up a couple bumps and scrapes along the way. This is a chance for you to point out any marks and dents before you go.
Road safety in South East Asia
Driving or riding in South East Asia is a far cry from what it is in the UK. You have probably heard of horror stories and yes there are more accidents here than at home, but this is preventable. If you take the right precautions and understand the roads and etiquette then you shouldn't have a problem, because as Phil Sylvester says, the ability to ride doesn't happen overnight:
"You do not magically acquire the skills or experience to ride a motorcycle just by flying to South East Asia, and given the crowded roads and 'free form' road rules it's not the ideal place to learn."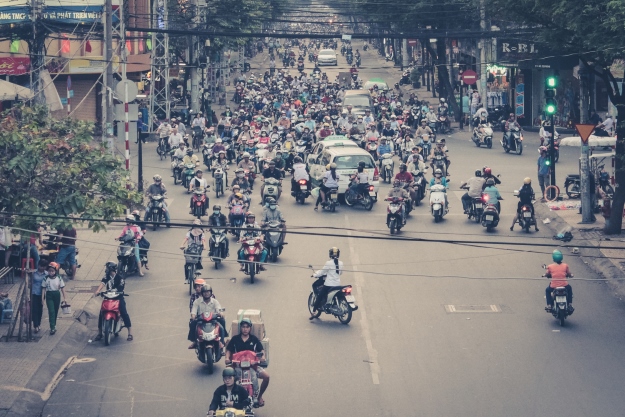 Chris Backe did have a word of warning for anyone heading to some of the bigger roads in South East Asia, where you will be faced with larger vehicles:
"If you're on a scooter in Thailand, you are a bug compared to the trucks zipping past you. Assume they're only paying as much attention as they have to."
Scooters, mopeds and anything with a 50-125cc engine dominate the roads, particularly in the city. Now while this can be daunting and a chaotic mess, it is actually quite reassuring. This mode of transport is so much more popular and customary in this part of the world, which means that other drivers and pedestrians are used to sharing the roads with them.
What side of the road will you be driving?
Vietnam – Right
Thailand – Left
Cambodia – Left
Laos – Left
Indonesia – Right
If you're a less experienced rider, you need to consider whether you prefer a rear or front break. Too much pressure on front and you can end up going over the handlebars. Aim to have your left hand over the break when riding and try to use it 90 per cent of the time.
Arienne Parzei, a videographer, photographer and travel writer with her blog, See you soon offered a couple of safety tips:
"Riding a scooter in Southeast Asia can be an amazing experience but can also be a very dangerous one. If you're new to operating a scooter, make sure you take the time to get comfortable with how it handles in an area that's not heavily trafficked. Then once you're feeling more confident to tackle the main roads and thoroughfares, remember to always wear a helmet, watch your speed, and be careful of pot holes and water patches. The last thing you want is a bad scooter spill to ruin the rest of your time in the region"
In the UK you don't see people riding bikes in flip flops and shorts, do you? Yes, we are hardly blessed with a tropical climate, but riders at home wear protective clothing in the event of an accident. This can be particularly uncomfortable in the heat and humidity of South East Asia, but as Phil explained to us, it is not appropriate nor safe:
"Bathing costumes, sandals and a t-shirt are NOT safety equipment. It's difficult to be properly attired in the hot climate, especially when you're just zipping to the beach and back, but if that's the style of vacation you're planning, maybe plan on not using a motorcycle."
We would also recommend wearing gloves. You can't help but put your hands out in front of you when you are falling and this doesn't change when you're coming off a scooter. Wearing gloves will really help against the impact.
There is so much joy that can come from riding a scooter or motorbike around South East Asia. If you do have time when on a Vietnam holiday then hiring a bike will guarantee you the best chance of exploring most of the region. Just take our advice into account then you will enjoy one of the most amazing riding experiences possible.
---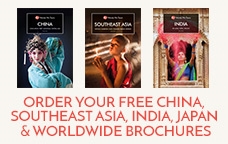 Book an escorted tour of Southeast Asia with the UK's leading Asia Experts, Wendy Wu Tours. Our fully inclusive tours visit all the major sights of Vietnam, Laos, Cambodia and Thailand for an unforgettable holiday.
We also have tours to China, Japan, India and beyond…