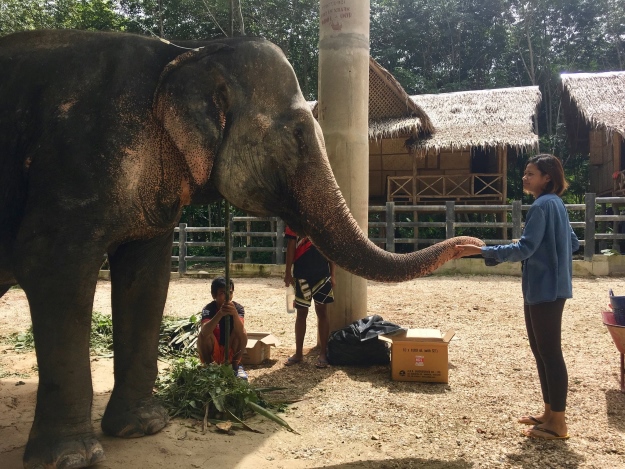 Every year, travellers flock to South East Asia to experience its unique culture, nature and wildlife. Sadly, many organisations offering visitors the chance to spend time with animals such as elephants, are mistreating them. Elephant rides are among the most popular activities in Thailand and Cambodia, however there is growing concern about the welfare of elephants recruited to work in this way. Some are chained up, beaten and ordered to perform tricks for tourists. Luckily, more and more charities and ethical wildlife sanctuaries are opening to support neglected elephants and to encourage a new wave of ethical tourism in South East Asia.
Across the region, organisations are working to educate local communities and provide safe and healthy environments for elephants which formerly worked in the logging or tourism industry. Elephant keepers, known as mahouts, work at the sanctuaries, forming a special bond with the animals. Other organisations, such as The Dorsal Effect, are working with local fishermen to discourage them from shark fishing and to help them to earn a living through tourism.
In this article, we look at ethical wildlife sanctuaries and experiences in South East Asia, whether you want to volunteer during your holiday or simply to spend a day learning more about the local wildlife.
Ethical wildlife sanctuaries to visit
Boon Lott's Elephant Sanctuary
This remarkable sanctuary was created in memory of baby elephant Boon Lott (which means survivor in Thai). Boon Lott was born several months premature and was transported with his mother, Pang Tong, to an elephant hospital in northern Thailand where Katherine Connor was a volunteer. Boon Lott and Katherine quickly formed a bond. When Boon Lott was just six months old, his owner sold him to a tourist establishment and separated him from his mother. Elephant calves should stay with their mothers for at least three years, any sooner would be devastating for the calf's physical and mental health.
Katherine, heartbroken by the ordeal, launched an international fundraising campaign to rescue Boon Lott and to allow Pang Tong to remain with her baby until he was naturally weaned. After a successful campaign, Boon Lott sadly suffered a fall that left his hind legs paralysed. Experts believed Boon Lott would pass away within days, however Katherine didn't give up. She raised money for a hydrotherapy pool to be built at the hospital. She even modified an equine sling for him, as well as administering acupuncture, electrotherapy, traditional Thai massage and aromatherapy.
On Boon Lott's second birthday, he was given the world's first elephant wheelchair designed by Katherine and engineers at Chiang Mai University. Boon Lott was able to stand unassisted and tried to walk every day. However, another fall proved too much for the little elephant, and he sadly passed away in June 2004. Inspired by Boon Lott's courage in the face of adversity, Katherine Connor founded a home in his name for rescued and retired elephants – Boon Lott's Elephant Sanctuary. Katherine was kind enough tell us about her work:
"BLES is a true sanctuary that currently cares for 14 rescued elephants. Our elephants roam freely, across 750 acres of protected land and are allowed to interact naturally, in their natural habitat, enjoying a natural diet and a stress-free existence.

"The sanctuary offers a highly intimate experience, allowing a maximum of six people to visit at any given time. There are no forced interactions between guests and elephants. We do not encourage cuddling or taking selfies with elephants. Instead, we provide a unique opportunity to watch elephants, simply being elephants, and it is an incredible, life changing experience."
The Dorsal Effect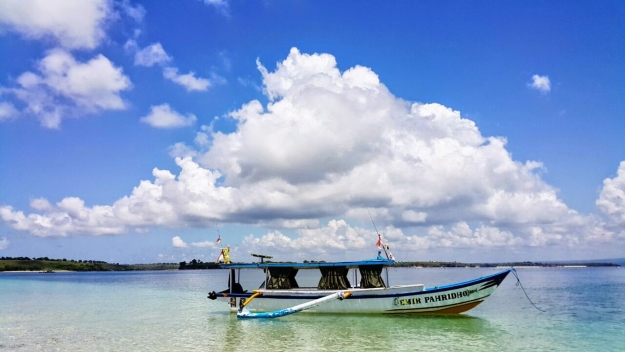 For those with a passion for marine conservation, The Dorsal Effect is a project well worth paying attention to. Working with local fisherman, Kathy Xu, founder of the campaign, works to protect sharks in their natural environment by offering ethical wildlife experiences.
"I saw a Facebook post about Tanjung Luar shark fishing and how the people were commenting on how horrible the fishermen were," said Kathy. "I got curious and decided to go and see and find out more for myself.

"I spent some time talking to the fishermen and learned how tough shark hunting can be. I also learned that they did this as the only livelihood they knew available to them and not because they wanted to intentionally harm sharks. After speaking to them about possible alternatives, we figured having them take tourists out on snorkelling boat trips for a day, rather than shark hunting for weeks, would be a more financially viable alternative.
"I get ex-shark fishermen to take tourists and school students out snorkelling for better pay than they would from shark hunting, thus steering them away from hunting. We also educate fishermen to get the tourists briefed about responsible snorkelling as well, to not kick corals or touch marine life and to pick up trash at the snorkel and beach sites."
Independent travellers can opt for half, full or two day (with accommodation) boat trip experiences with the former shark fishermen as their boat captains. Kathy also crafts customised four to five day marine conservation service and science-orientated trips for curriculum requirements and educational purposes.
Phuket Elephant Sanctuary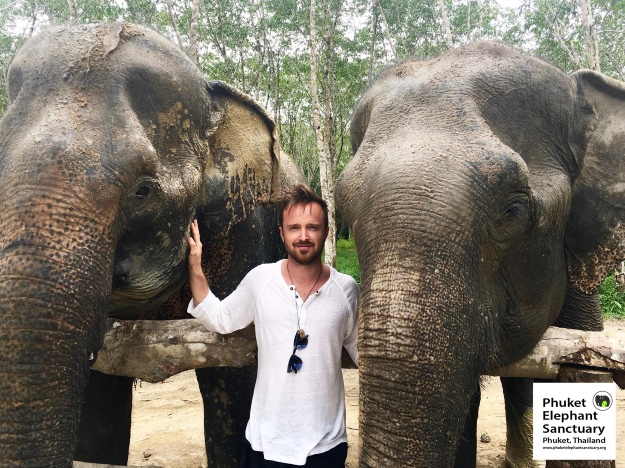 Phuket Elephant Sanctuary was founded by Mr Montri Todtane, a Phuket elephant camp owner, world-renowned elephant rescuer and conservationist Lek Chailert, founder of Save Elephant Foundation, and Louise Rogerson, founder of EARS Asia. The project was launched to rehome and rehabilitate elephants that have formerly worked in the logging and trekking industries. Lek Chailert has campaigned for over 10 years to invite elephant riding camp owners to "embrace change" through Save Elephant Foundation's 'Saddle Off' program, according to the website.
The group worked hard to build the sanctuary, complete with water for the elephants to cool off in, night shelters and an observation platform so that tourists can safely and responsibly observe the elephants.
"We offer a retirement home for sick, injured and old elephants who have worked exhausting hours in the logging and tourism industries," said Louise Rogerson. "Feed, walk and observe our beautiful elephants as they roam throughout our sanctuary, socialise and bathe naturally in our huge fresh water lagoons and cover themselves in lovely thick mud. We currently have six elephants. Kannika, Madee, Dok Gaew, Gaew Ta, Sri Nuan and Jan Jao."
Mondulkiri Project
Working with indigenous communities in the jungles of Cambodia, the Mondulkiri Project cares for five elephants rescued from cruel tourism businesses and the logging industry. For anyone wishing to spend time with elephants in a responsible environment while on holiday in Cambodia, this sanctuary is worth the detour. The Mondulkiri Project team told us all about the work they do:
"The Mondulkiri Project is an ecotourism project of the Cambodia Elephant Rescue Organisation, a local environment NGO (non-governmental organisation). The NGO protects a large area of forest from logging and has turned this forest into an elephant sanctuary. There are currently five rescued elephants living at this sanctuary, and they will remain there for the rest of their lives, away from the elephant riding business at Angkor Wat and hard work in the logging and farming industry.

"All the staff are from the local indigenous communities, thus providing them with ecologically sustainable employment opportunities. The NGO also provides the staff and their families with medical support when required.

"When elephants first arrive at the Mondulkiri Project, they show signs of abuse and trauma. Slowly, they regain their health by having access to as much natural food and water and shade as they need. These elephants will never have tourists or mahouts riding on them again. No bull hooks are used.

"The best way to support this NGO is to book a one or two day tour with the Mondulkiri Project. It is located 6 hours east of Phnom Penh and 8 hours south east of Siem Reap.

"On the one day elephant adventure tour you will get the opportunity to walk with, feed and swim with elephants at a lovely waterfall. The two day tour includes a full day jungle trek with an expert hill tribe guide. You will visit many waterfalls and sleep overnight at our lodge in the jungle."
Burm & Emily's Elephant Sanctuary (BEES)
Burm Pornchai Rinkaew and Emily Rose McWilliam founded BEES after experiencing first-hand the abuse suffered by elephants in the tourist trade. While travelling in Thailand as a teenager, Emily witnessed elderly elephants still taking tourists on treks and vowed to return to help them. At the age of just 18, Emily relocated to Mae Chaem where she co-founded BEES with her partner, Burm. Burm studied Tourism Industry and being native to Thailand, was passionate about supporting local communities and wildlife. We caught up with Emily to find out more about the sanctuary and how travellers can help:
"Burm and Emily's Elephant Sanctuary (BEES) is a community based elephant rescue, retirement and care centre as well as a small animal rescue. BEES was founded in 2011 with the aims of improving the welfare for elephants and animals in Thailand. We run community initiatives and work to help elephants, animals and the community.

"We provide a retirement home for elephants on a more permanent basis as well as provide a place of rest and care for elephants in need temporarily/long term. The elephants do not work and can spend their days enjoying the forest and just being elephants."
In addition to elephants, BEES currently looks after 16 rescued dogs as well as 14 rescued cats, all living onsite at the sanctuary.
"Currently we have two retired elephants at the sanctuary, by the end of October 2017 we hope to have another elephant on the retirement program," said Emily. "Over the years we have provided a place of rest and care and at one stage six elephants in our care."
To support BEES, travellers can volunteer on one of the sanctuary's programs, helping to care for the animals and maintaining the sanctuary. The programs vary from short term (three nights and four days) to long-term (one week or one month). Emily added:
"People can get in contact with us via our website or on our Facebook page @BEESElephants. We charge a program fee which goes to the running of the sanctuary, to feed and care for our elephants and rescues."
Other ethical wildlife sanctuaries
On your holiday to Cambodia or Thailand, it's well worth adding a visit to one of these ethical sanctuaries to your bucket list. Observing an elephant in a safe environment is a truly memorable experience and will in turn help to support local communities and encourage responsible wildlife tourism.
---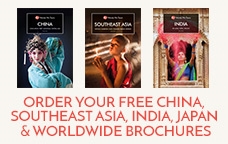 Book an escorted tour to Southeast Asia with the UK's leading Asia Experts, Wendy Wu Tours. Our fully inclusive tours visit all the major sights of your chosen destination and introduce you to the local culture, making for an unforgettable holiday. 
We also have tours to China, India, Japan and beyond…
---
Image Credit: Phuket Elephant Sanctuary, The Dorsal Effect