With the opening of the 2018 Pyeongchang Games imminent, it got us wondering about how much we really know about the winter version of the Olympics.

It is fair to say that the majority of people will be more familiar with the different disciplines in the summer games than they are the events in the winter games, which is a bit of a surprise considering the Winter Olympics is one of the biggest sporting events in the world – 88 nations qualified to compete in the last Winter Olympic Games in Sochi in 2014.
To really enjoy the games, you need to brush up on the different disciplines that are in the Winter Games. This is why we have asked the specialists at Mad Dog Ski, an independent travel guide website for popular ski resorts, and British Ski and Snowboard to tell us about the different Alpine Skiing, Freestyle skiing and snowboarding events, as well as explain the Biathlon, Cross Country Skiing, Nordic Combined and Ski jumping disciplines.
Alpine skiing


Image credit: Delancey British Alpine Ski Championships
Alpine combined
Alpine combined includes both speed and slalom ski racing events, and the winner is the skier with the fastest aggregate time.
Downhill
Of all the alpine ski racing disciplines, downhill is the one that focuses most on pure speed, and speeds of up to 130km/h can be reached. Skiers tuck in and weather various dips and turns along the course, and many of these fast courses become famous in their own right.
Giant Slalom
Giant slalom is considered a technical event, as opposed to the speed events of downhill and Super-G. Skiers race down a course of poles set further apart than in slalom, and reach speeds of around 40km/h.
Slalom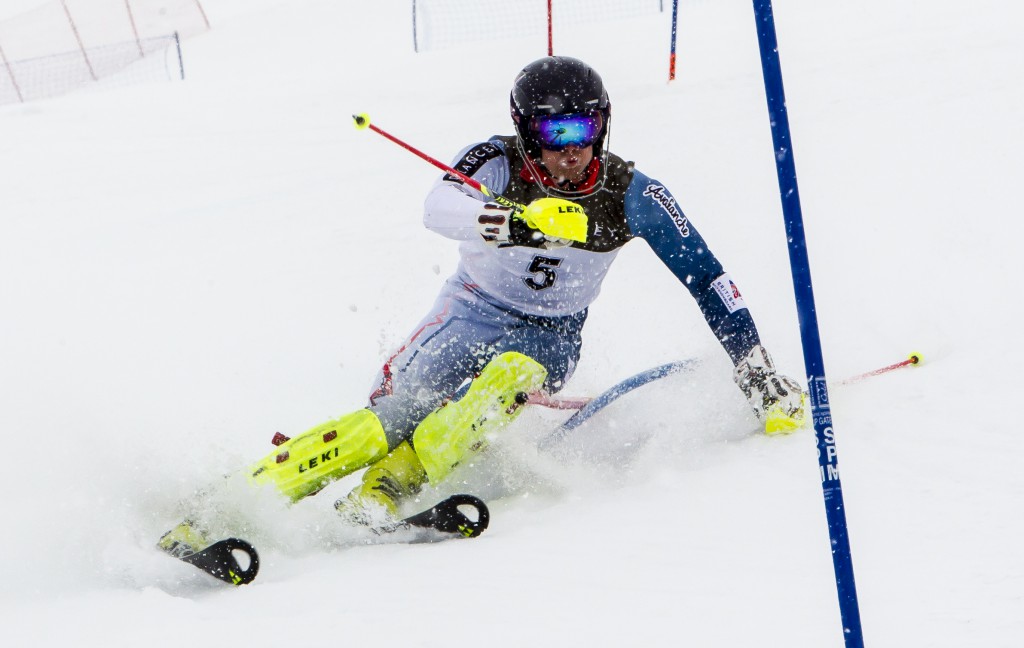 Slalom courses have the shortest intervals between the poles, known as gates, which skiers must pass around on their way down the course. This necessitates fast, tight and technical turns, and sees skiers more often than not knocking the poles as they pass.
Super-G
Super-G, or super giant slalom, is the biggest of the slalom courses. Racers must turn more than in the downhill event, but much less than in the other slalom events, so Super-G is considered a speed rather than a technical discipline. It is often held on the same course as the downhill races, but is a shorter race and so it is started further down.
Biathlon
Vigorous, adrenaline-filled cross-country skiing interspersed with the calm focus of marksmanship, biathlon includes racing and target shooting. Biathlon comes, of course, from chasing and hunting prey in the forests of Scandinavia, and these days there are a variety of distance events and a relay event.
Cross country skiing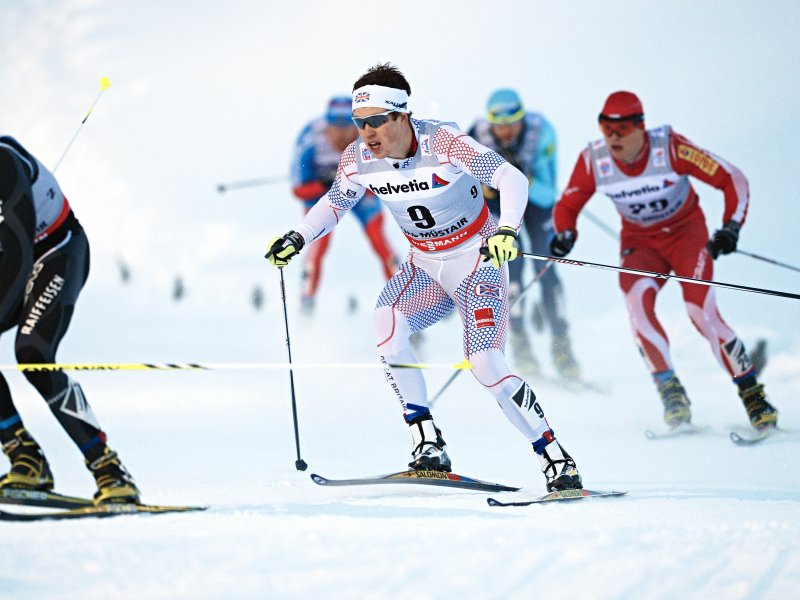 Cross country skiing has been the principle way to get around in snow-covered Scandinavian countries for many centuries. At the end of the 19th century it became a sport in which the racer propels themselves along the flat course using long poles and a tremendous number of calories. The Olympics includes a number of different length courses, from a 1.5km sprint to a gruelling 50km endurance race, as well as relays.
Freestyle skiing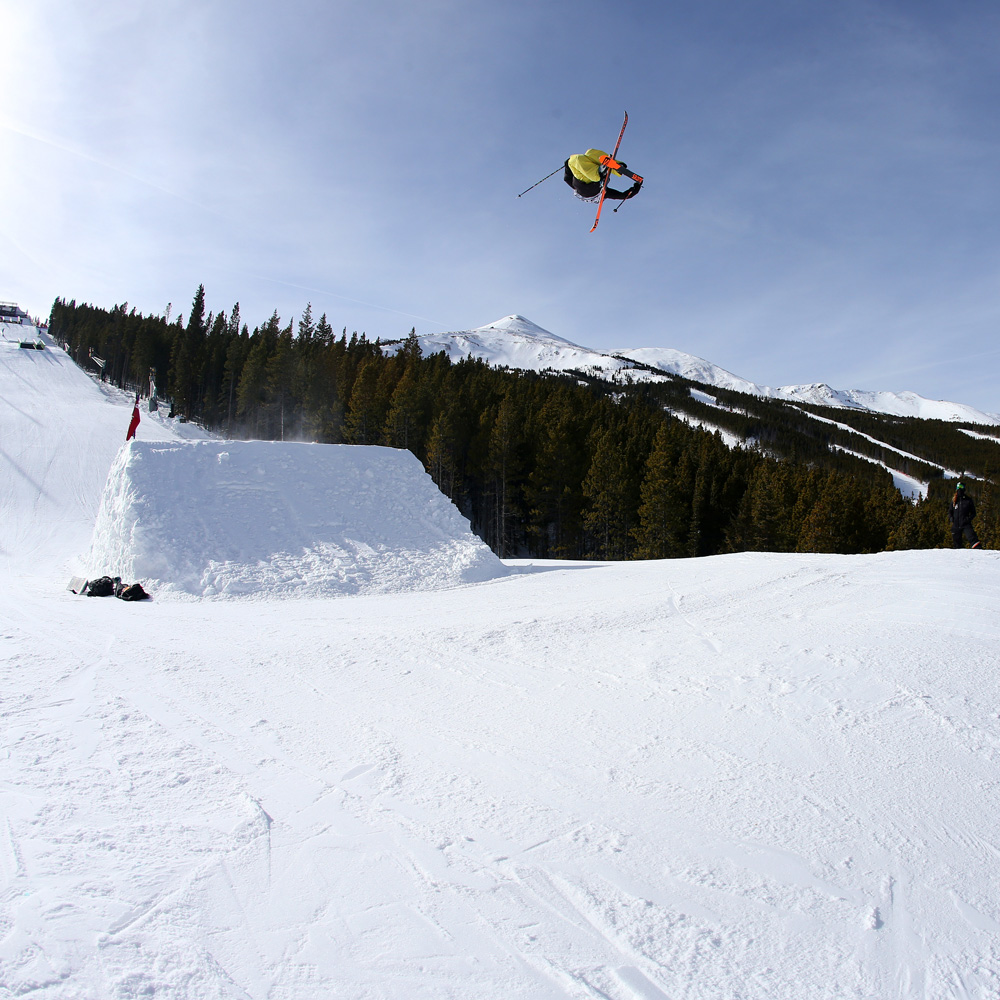 Image credit: Nick Atkins
Aerials
Aerialists ski down a slope and off a steep-faced jump that launches them high in the air. Whilst in the air, the skier performs a combination of flips and twists before landing on the steep slope below. Scores are allocated for clean take-offs and landings, as well as the skill and difficulty of the twists and flips.
Moguls
Moguls skiers race down a slope of hard snow bumps, a feat that takes great bravery as well as immense fitness. Skiers can be covering as many as four bumps per second, their legs acting like pistons as their bodies head straight down the hill. A moguls course also includes two jumps, from which the skier performs aerial tricks.
Ski cross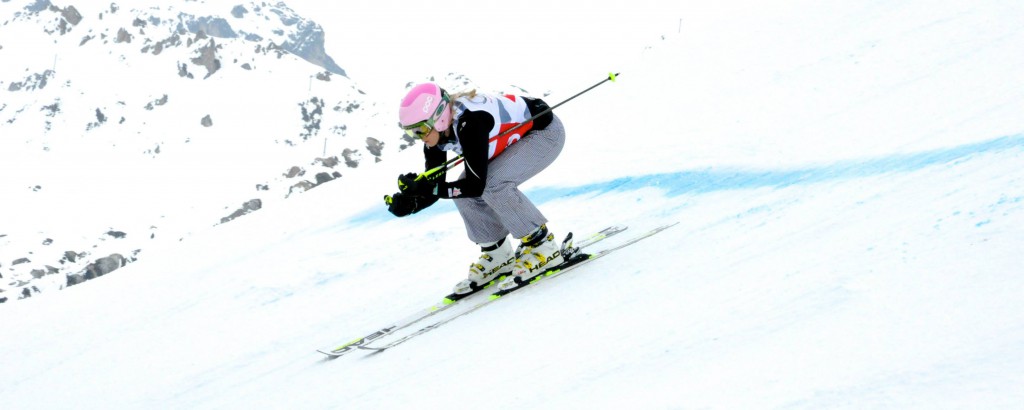 Ski cross is a timed race event in which four skiers with a great deal of nerve race at once down a course of banked turns and jumps. Ski cross is one of the most popular spectator events because of the clear winners and the almost inevitable likelihood of dramatic wipe-outs as skiers jostle for position at high speeds.
Halfpipe
Halfpipe had its origins in skateboarding in storm drains and empty swimming pools. Snowboarders built vast channels out of snow to resemble half a pipe, down which they cross back and forth, each time leaping high above the lip on either side and performing spins, tricks and grabs. Soon after freeskiers followed the snowboarders' lead and ventured on to the halfpipe.
Slopestyle
Slopestyle athletes choose their route through a course that includes jumps, rails and other obstacles. Skiers perform tricks and jumps through the obstacles, and are judged on amplitude (how much air they get), degree of difficulty, and overall style.
Nordic combined
Combining ski jumping and cross-country skiing, Nordic combined disciplines include sprints, long endurance races and team events. Competitors begin with the ski jumping event, and their success in the jump sets their position in the mass-start cross country race. Nordic combined is the only discipline not currently open to women.
Ski jumping
Ski jumpers ski down a long, steep take-off ramp, and are launched off the end into the air. They then 'fly' as far as possible, with additional lift coming from the wide, long skis that they wear, and hold in a 'V' formation. There are different sized ramps, and the largest can result in flight distances of over 250m.
Snowboard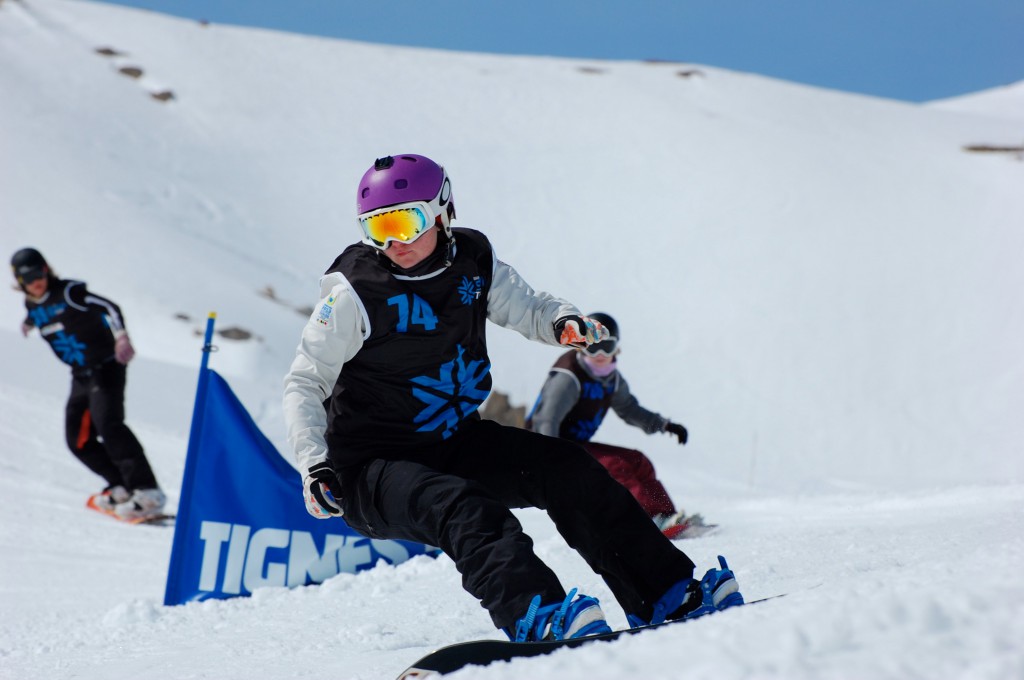 Giant parallel slalom
Giant parallel slalom includes two courses down which two snowboarders race head-to-head. The race is conducted in a knockout format, starting with 16 racers and continuing until first and second place are achieved.
Halfpipe
Snowboarders launch themselves into a giant channel of snow, crossing backwards and forwards through the pipe and gathering speed which is translated into amplitude above the pipe's lip on either side. While in the air, snowboarders perform combinations of spins and grabs, and are judged on style and difficulty.
Parallel slalom
As expected, parallel slalom courses are smaller than giant parallel courses, which means that the turns are sharper and faster, and take great technical skill. Two courses are set side by side, and racers compete simultaneously in a knock-out format.
Slopestyle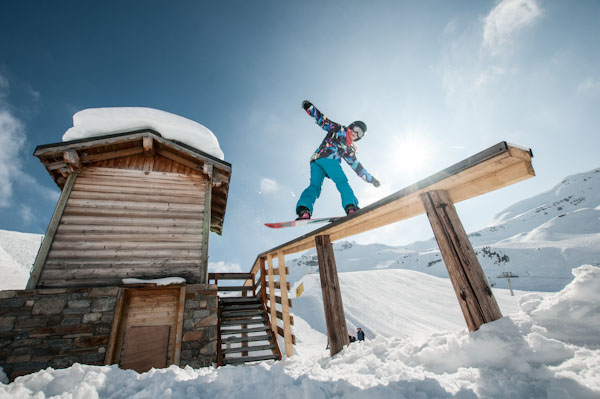 Image credit: Euan Baxter
Slopestyle athletes pick a line down a course of obstacles, jumps and rails, performing tricks as they go. They are judged on height, skill and style.
Snowboard cross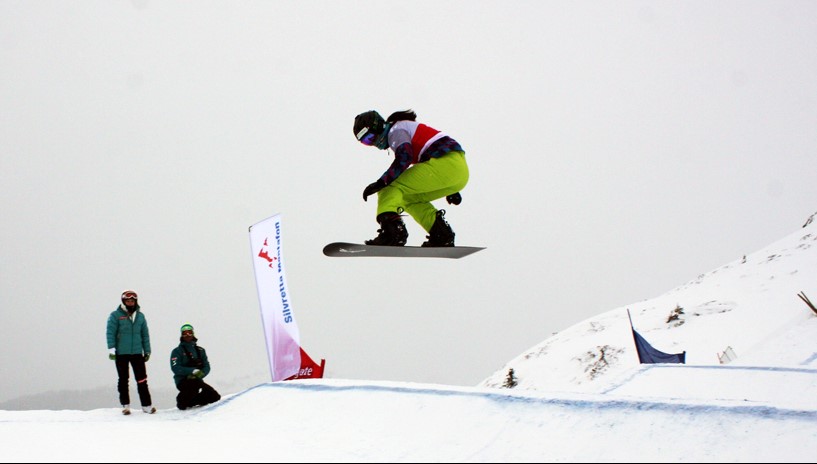 More commonly known as boardercross, snowboard cross sees four to six snowboarders race down a fast and varied course. Going head-to-head in this way makes for exciting viewing, and there are often spectacular wipe-outs as competitors collide mid-course. The course includes high banked turns, rollers, jumps and drops.
Other winter Olympic sports
As well as the aforementioned sports the Winter Olympics also consists of some other exciting events.
Bobsleigh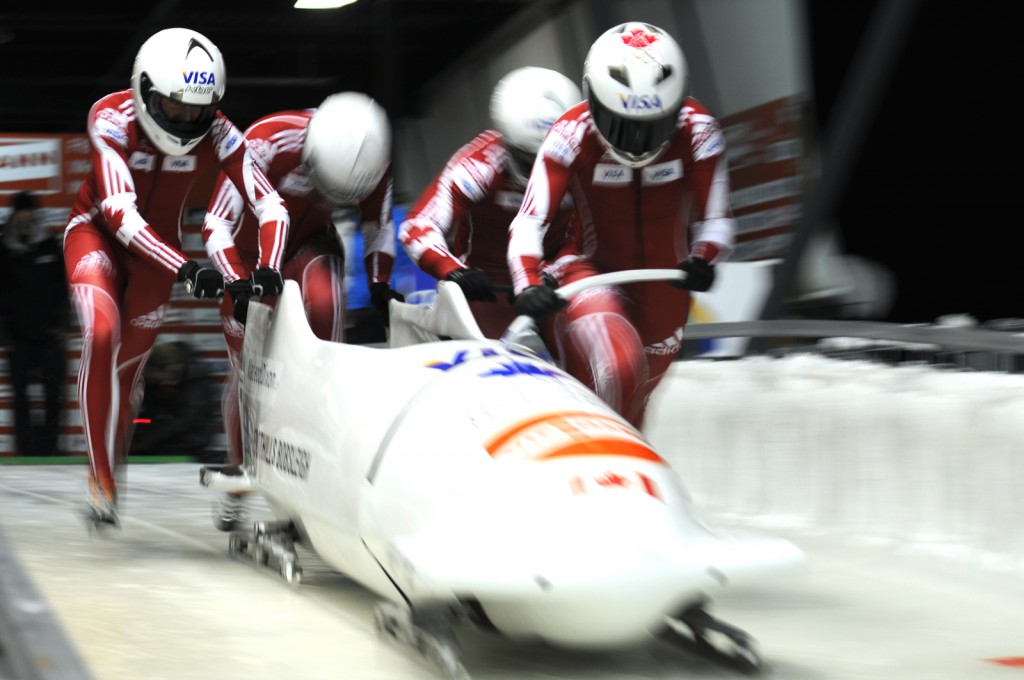 You might be familiar with this sport because of the film Cool Runnings, but Bobsleigh is a hugely exciting sport that sees high-tech sleds race down winding ice tracks. Men compete in four-man and two-man events, whilst women compete is a two-man event.
Skeleton
Skeleton sees athletes ride a small sled down a track, whilst lying face down and reaching speeds of up to 80 miles per hour.
Curling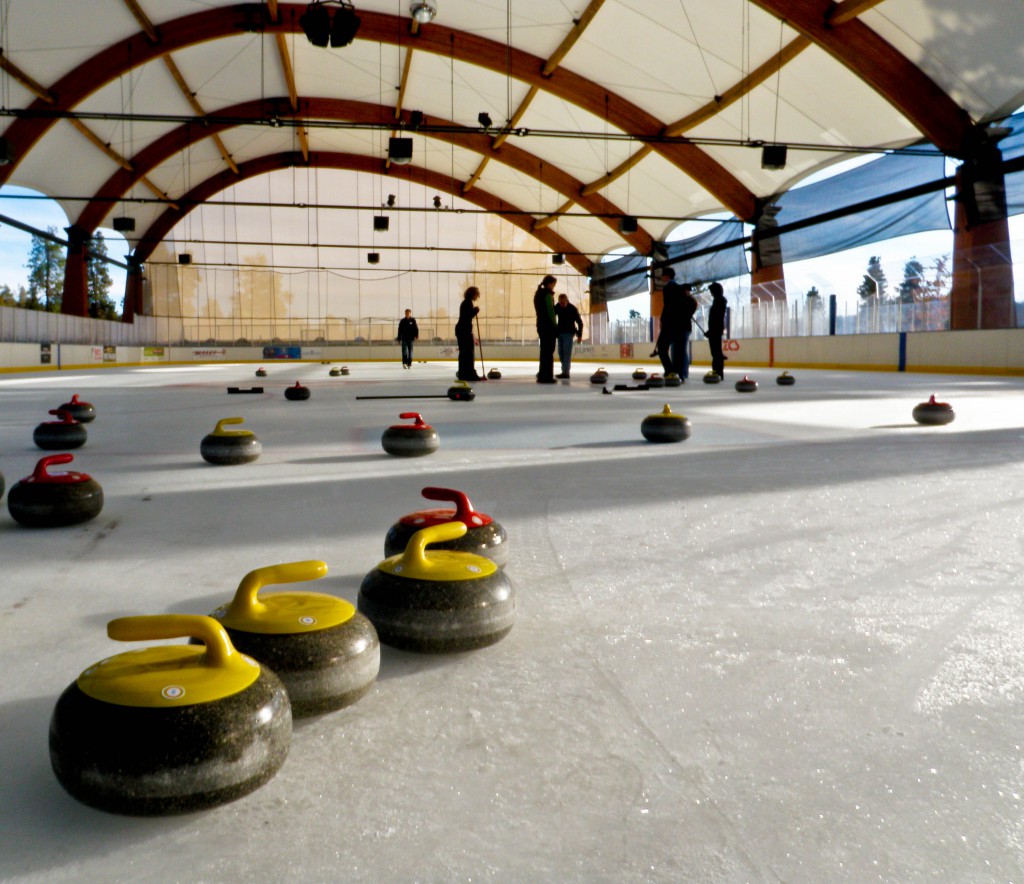 As the World Curling Federation states, curling is a game of skill and of tradition. Men and women compete in 10-team events and the sport is played on temperature-controlled sheets of ice that see two teams slide a 44-pound stone towards a series of circles. The aim of the game is to get the stone as close to the middle circle as possible.
Figure skating
Figure skating is the oldest sport on the Winter Olympic Games programme, and sees men and women compete in singles, pairs and ice dance events. The sport sees figure skaters combine jumps and spins whilst music of the skater's choice is played. Judges then choose a winner!
Short Track Speed Skating
Men and women compete in 500m, 1,000m and 1,500m races that see skaters try and outskate and outwit fellow competitors in a number of elimination heats, until athletes reach the final and battle it out for the medals. There is also a 5,000m relay event, but this only sees men race.
Speed Skating
Like Short Track Speed Skating, men and women race in 500m, 1,000m and 1,500m races, but in Speed Skating the athletes also compete in a 5,000m race and a team pursuit event. Women also compete in a 3,000m race and men compete in a 10,000m race. Speed skaters race in pairs against the clock on a 400m oval ring.
Ice Hockey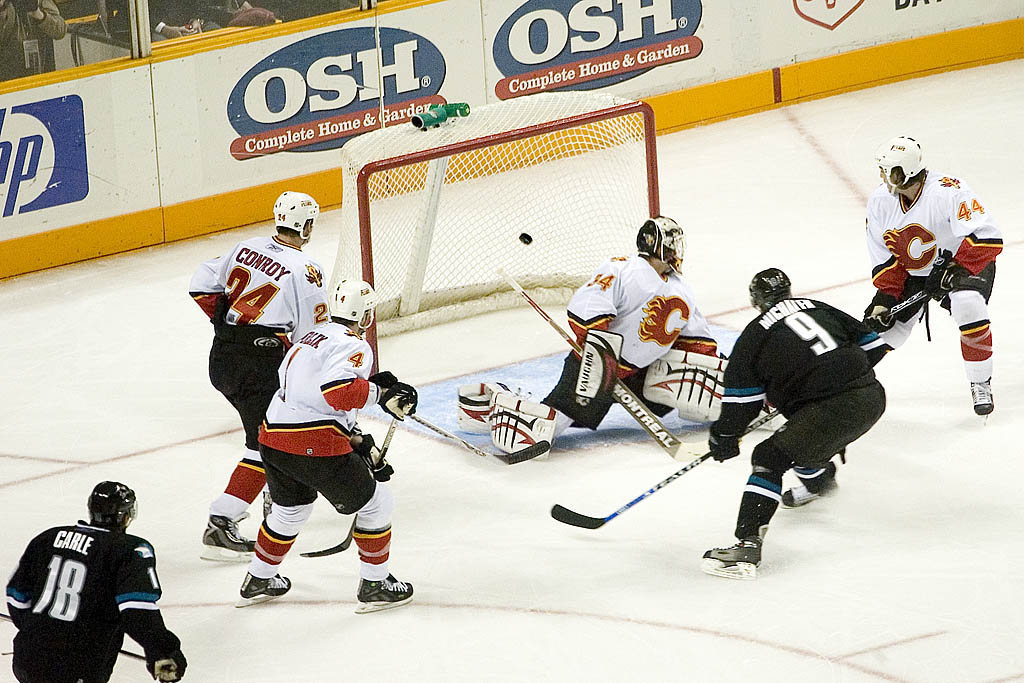 Ice Hockey sees two teams consisting of six players compete against each other during a game, which consists of three 20-minute periods, with a 15-minute break after the first and second periods. Currently women compete in an eight-team tournament at the Winter Olympics and men compete in a 12-team tournament.
Luge
Men and women compete in singles and double events. The singles event sees athletes take four runs in total and the four times are then added up, with the fastest total time deciding the winner. The doubles event sees athletes take two runs on the luge course with the times for each run being added together, and the team with the fastest total time then wins.
It might be too late to get out to South Korea for the 2018 Games, but there's plenty of time to prepare for the 2022 Beijing Winter Olympics. What better way to spend your China Holidays!
---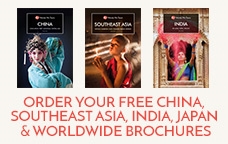 Book an escorted tour to China with the UK's leading Asia Experts, Wendy Wu Tours. Our fully inclusive tours visit all the major sights of your chosen destination and introduce you to the local culture, making for an unforgettable holiday. 
We also have tours to Southeast Asia, India, Japan and South America.
---
Image Credit: Victor Moscardolü, Delancey British Alpine Ski Championships, British Ski and Snowboard, Nick Atkins, Euan Baxter, ACG, Michael (a.k.a. moik) McCullough, pointnshoot (flickr.com)
Editor's note: This blog was originally posted on 2nd September 2015 and has been revamped for accuracy.