Plans have been revealed that could see Beijing merge with nearby cities, which would turn the capital into a super-megacity.
Anyone that has been on a recent China holiday and visited Beijing already knows what a huge city it is and how busy the city centre can get. These new plans could see Beijing become six times bigger than New York City and have a geographical size that is just smaller than the state of Victoria in Australia.
An article on The New York Times exposed that Beijing was part of plans to create a giant urban corridor in northern China that would see hospitals, wholesale markets and administrative offices move outside of the city centre.
Urban area to be called Jing-Jin-Ji
The new metropolitan area will be called Jing-Jin-Ji after the three districts it will include (Jing for Beijing, Jin for the city of Tianjin and Ji for the name for the Hebei Province).
These plans will also look to increase tourism in mountain areas in the region, which coincides with the mountain city of Zhangjiakou bidding to host the Winter Olympics in 2022.
The plans also revealed that a high-speed rail line would be expanded so that all the cities in the area would be within one hour's commute of each other.
The Chinese government also stated in the plans that the cities in this new urban area would have specific roles as Beijing would concentrate on culture and technology, Tianjin would become a research base for manufacturing, whilst small industries like wholesale textile markets would move from Beijing to smaller cities.
Parts of the process are actually underway as the high-speed rail lines that will connect the different regions to one another are currently under construction, and the buildings to house the workers moving to these areas are also in the process of being built.
The entire process is hoped to fully begin by 2017 and the work has the support of the Chinese President Xi Jinping.
---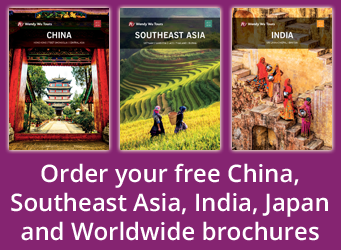 Visit China with the UK's leading China Experts, Wendy Wu Tours. Our award winning escorted, fully inclusive China tours visit all the major sights of China for an unforgettable holiday.
We also have amazing tours to Cambodia, Vietnam, Laos, Japan, India and beyond…
---
Image Credit: Yiannis Theologos Michellis (flickr.com)