The plans for the new "supercalifragilisticexpialidocious" Disneyland Shanghai theme park have been unveiled.
The Chinese park is set to open to the public next spring and as well as being aimed at attracting people who are going on holidays to China, the park is also aimed at winning over Chinese customers.
The Shanghai-based park will include six themed lands, including a pirate-themed land based on the Pirates of the Caribbean movie, Micky Avenue and Tomorrowland, where visitors of all ages will be able to meet characters from the Marvel movies and Star Wars.
Park to become Disney's first in mainland China
Disneyland Shanghai will be Disney's first resort in mainland China and will boast a number of jaw-dropping rides and attractions, such as a rafting adventure, Jet Packs and the largest parade out of all the Disney resorts in the world.
In an article on Bloomberg, Robert Iger, Disney's Chairman and Chief Executive Officer, said the park "celebrates and embraces China's incredibly rich heritage".
The park, which is located in the Pudong district of Shanghai, will be a 7.7-square-mile resort once it has been completed. Disneyland Shanghai will be home to two large hotels; the Shanghai Disneyland Hotel and an 800-room Toy Story Hotel.
Other attractions that have been confirmed include a cinematic Skywalker experience, a garden mosaic of the 12 animals of the Chinese zodiac using images of Disney characters, and an Enchanted Storybook Castle – a structure that will be the biggest Disney castle in the world.
International holidaymakers that are heading on Shanghai holidays have been told that more traffic is expected on toll roads around Shanghai as people descend on what people are saying will be Disney's biggest theme park.
Disney currently has theme parks in Orlando, Hong Kong, Paris, California and Japan.
---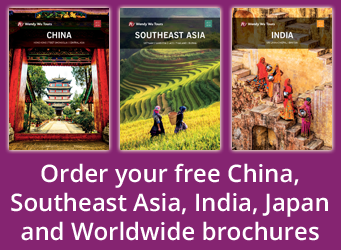 Visit China with the UK's leading China Experts, Wendy Wu Tours. Our award winning escorted, fully inclusive China tours visit all the major sights of China for an unforgettable holiday.
We also have amazing tours to Cambodia, Vietnam, Laos, Japan, India and beyond…
---
Image Credit: Andy Castro (flickr.com)