Beijing has been chosen by the International Olympic Committee (IOC) to host the 2022 Winter Olympics – making it the first city to host both the summer and winter games.
Beijing won the race to host the Winter Olympics and Paralympic games after it gained 44 votes. Its rival Almaty in Kazakhstan got 40 votes following a ballot in Kuala Lumpur in Malaysia.
As people who have been on holidays in China and Beijing will know, the Chinese city will be relying on fake snow as the mountains in Yanqing, which will be used for skiing and other events, are snowless.
As well as using a lot of fake snow, China is intending to build a high-speed rail line as the games will in fact be spread over three sites; the Yanqing Mountains to the North West of Beijing, the capital itself and in Zhangjiakou – a city that is around 125 miles away from Beijing.
China "honoured" to host games
As reported in the Guardian, Beijing's bid committee were delighted to hear the news that the capital was awarded the 2022 Olympic and Paralympic Winter Games.
A statement read, "We are honoured and humbled by the International Olympic Committee's decision to award Beijing the 2022 Olympic and Paralympic Winter Games.
"Just as with the Beijing 2008 Summer Games, the Olympic family has put its faith in Beijing again to deliver the athlete-centred, sustainable and economical Games we have promised."
The bid team for Beijing also said that they are hoping the winter games will encourage more Chinese people to try winter sports. They also hope that eventually the Beijing Winter Olympics will help to generate £535 million by 2025 through winter sports holidays across the country.
The success of the 2008 Summer Olympic Games in Beijing is also thought to have had an influence on the IOC and many people heading on tours of China will no doubt have seen the magnificent Bird's Nest stadium in Beijing that was the central figure in the summer games.
Check out the video below to see Beijing winning the bid to play host to the winter games.
---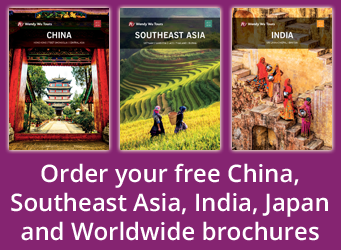 Visit China with the UK's leading China Experts, Wendy Wu Tours. Our award winning escorted, fully inclusive China tours visit all the major sights of China for an unforgettable holiday.
We also have amazing tours to Cambodia, Vietnam, Laos, Japan, India and beyond…
---
Image Credit: Kevin Pedraja (flickr.com)