China's State Council this week revealed that they will make a number of improvements across the country in a bid to increase investment and consumption in the rural tourism industry.
The tourism industry increases employment and brings in money to improve China's modern service sector. Following a State Council meeting, a number of construction projects are set to take place. Plans are now being laid out to improve regional airports, build roads to scenic spots and build new car parks and washrooms in popular tourist destinations, with a particular focus in the less-developed central and western areas of China.
Holidays and tours to China are already hugely popular with people from across the world and these new plans are aimed at increasing the experience in the country and growing visitor numbers as a result.
Rural areas to improve tourism offer
The meeting also revealed that the government is looking at college graduates and migrant workers to start rural businesses aimed at holidaymakers to help improve tourism in those regions.
According to an article on the Shanghai Daily website, the cabinet said, "New popular tourism consumption choices should be discovered and well utilized."
The meeting also revealed that public-private-partnerships (PPPs) would be promoted to help develop tourism projects, and that more investment from the government should take place to improve tourism in the country.
Other ideas that were discussed in the meeting included creating more businesses in rural areas of eastern and central China. These included creating vacation rental and holiday accommodation firms, as well as transport rental companies.
It has not been announced where this new project will be rolled out first or where new roads will be built and which local airports will be improved, but the aim is to increase the number of tours in China in the coming years.
---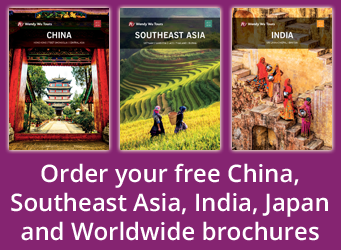 Visit China with the UK's leading China Experts, Wendy Wu Tours. Our award winning escorted, fully inclusive China tours visit all the major sights of China for an unforgettable holiday.
We also have amazing tours to Cambodia, Vietnam, Laos, Japan, India and beyond…
---
Image Credit: Ray Devlin (flickr.com)