This week China shocked economists and global markets as it devalued the yuan by around 4 per cent in a bid to boost its economy.
The devaluation of its currency over the past couple of days is the biggest of its kind for 20 years. The country's central bank revealed that it allowed the yuan to weaken as a result of the country's falling exports and struggling manufacturing sector.
The news has caused concern that the world's second largest economy is worse off than originally believed.
Businesses from across the globe have also been affected by the news, with the likes of BMW, Burberry and Swatch all seeing trading dip.
But what does this mean for travellers?
Put simply, British holidaymakers who are heading on China holidays this year will now get more for their money when holidaying in the country than they would have before.
A graph on Xe.com shows that from 5th August £1 was worth 9.67 Chinese yuan, compared to today (Wednesday 12th August), when £1 can get you just over 10 yuan.
The same can also be said with the value of the yuan against the US dollar, as back in February 6.1 yuan equalled $1, whilst in today's market $1 is worth approximately 6.4 Chinese yuan, the weakest the yuan has been against the US dollar since August 2011.
Speaking in an article on the Guardian website, an IMF spokesperson said, "Greater exchange rate flexibility is important for China as it strives to give market forces a decisive role in the economy and is rapidly integrating into global financial markets."
So if you are going on an escorted China tour in the near future, you could pick up some bargains during your trip as the Great British Pound is now worth more than what it has previously been against the Chinese Yuan.
---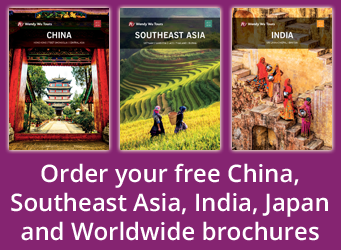 Visit China with the UK's leading China Experts, Wendy Wu Tours. Our award winning escorted, fully inclusive China tours visit all the major sights of China for an unforgettable holiday.
We also have amazing tours to Cambodia, Vietnam, Laos, Japan, India and beyond…
---
Image Credit: Japanexperterna.se (flickr.com)