Shanghai is one of the world's most iconic cities and it offers glamour, mystique, history and modernity all rolled into one.
If you are stopping off in Shanghai as part of your escorted China holidays then you are in for a treat as there are so many things to see and do in this magnificent city.
Those who have limited time in the city should carry on reading as we have compiled the top five attractions you need to see, the top five things you should eat in the city and the best free attractions to visit, as well as some insider tips from our experts here at Wendy Wu Tours.
Top 5 Shanghai Attractions
There are a number of Shanghai attractions that you can visit, but here are the top five that just have to go on your bucket list.
The Bund
The Bund is a famed waterside walkway that offers some of the best views of the city, but it isn't just holidaymakers that visit The Bund as thousands of locals come here to exercise in the morning.
Yoyo Chinese, who are an online Chinese language education company, said,
"A stroll along the Bund is an absolute must for any visitor to Shanghai. The European style buildings offer an interesting insight into Shanghai's colonial history, while the views of Pudong new area (on the other side of the river) are stunning. A river cruise is a great way to make the most of Shanghai's impressive skyline!"
Travel blog Frequent Traveller also highly recommend visiting the Bund. Alan, who runs the site with Rosalind, said,
"Walk down Nanjing Road to the west bank of Huangpu River and you will arrive at the Bund. This renowned landmark is full of Colonial architecture and magnificent views across the Huangpu River to Pudong and the iconic Oriental Pearl Tower."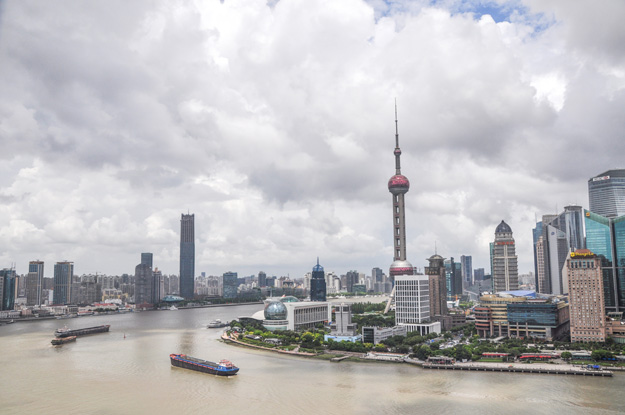 Old Town
Dariece, who runs the fantastic Goats on the Road travel blog, says that walking around the Old Town in Shanghai is a must. She said,
"Wander around the Old Town area around Remin & Zhonghua streets, which is just a few blocks away from the Bund. This is an excellent spot to walk around, chat with some friendly people and get some great photos. Of all the things to do in Shanghai, this is our favourite!"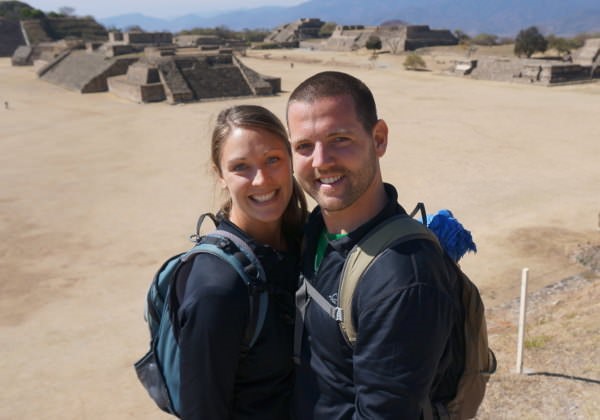 Alan from the Frequent Traveller, adds,
"Bordered by towering skyscrapers, the Old Town of Shanghai will give you an insight into the Shanghai of old. A mixture of restored and authentic architecture, here you can spend hours walking through winding alleys full of shops and restaurants; a shoppers' paradise."
Oriental Pearl Tower and the Shanghai History Museum
By visiting the Oriental Pearl Tower you can kill 'two birds with one stone' so to speak as the Shanghai History Museum is also located below the tower.
The Frequent Traveller, added,
"Not only is this Shanghai landmark spectacular when viewed at night from across the river at the Bund but also a fun visit in the daytime. Ascend the tower to admire the stunning views. For the more courageous, go for a walk in the sky at the Transparent Observatory. Dine at the Oriental Pearl Revolving Restaurant which offers a buffet of European and Asian cuisine. Don't miss the Shanghai History Museum situated below the tower: take a trip back in time and explore Shanghai's infamous past."
Yoyo Chinese added,
"The Oriental Pearl Tower is the iconic symbol of modern Shanghai. Located in Pudong new area (directly opposite the Bund), the Pearl Tower's viewing platforms and revolving restaurant offer spectacular panoramic views across the city. The only thing that's missing from the view is the Pearl Tower itself. For an impressive night-time look at the Tower (and 360° views of the rest of Shanghai), I'd really recommend visiting the luxurious Cloud 9 Bar. Located on the 87th floor of the nearby Jin Mao Tower, this is one of the highest bars in the world."
The Shanghai History Museum is a major attraction in itself and has 18,000 objects and historical relics that offer visitors a whistle-stop tour of Shanghai's past.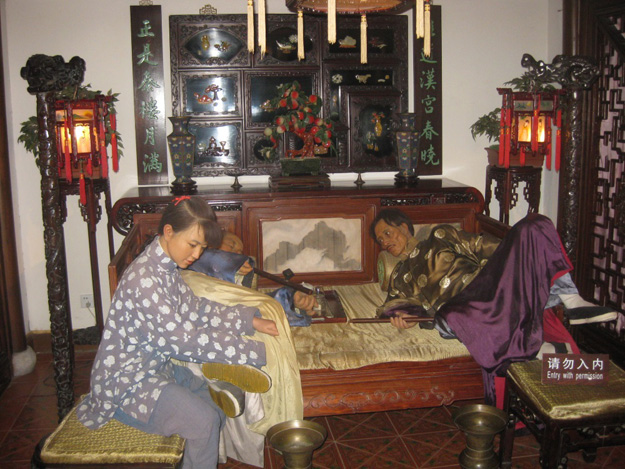 Yu Garden
Yu Garden, or the Yuyuan Garden as it is also known, was created in the Ming Dynasty and is considered by many as the best garden in southeast China.
The garden is full of stunning architecture and peaceful walks. Some of the garden's highlights include Sansui Hall, the Grand Rockery, Jade Rock and Stone City.
The garden is open from 8.30am-5.30pm and costs around 30 Chinese Yuan, which is just over £3, to enter.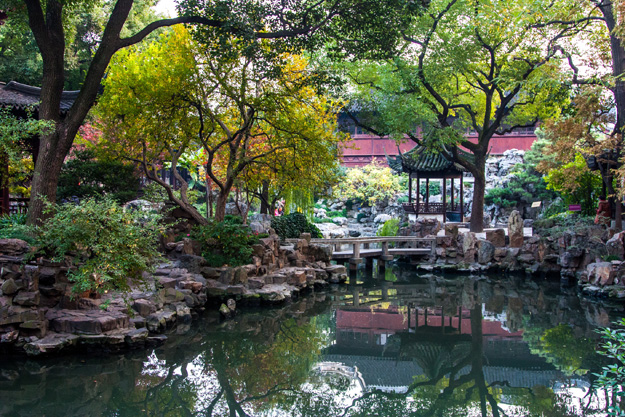 Jade Buddha Temple
The Jade Buddha Temple is located in western Shanghai and this old temple houses two special Buddha statues that were brought over by a monk from Myanmar.
The statues are steeped in history and were fortunately saved after the original temple they were located in was destroyed during the revolution that overthrew the Qing Dynasty. Now, the building that the two statues are housed in, which was built back in 1928, is visited by people from across the world and has been named the Jade Buddha Temple.
The beautiful temple is open from 8.30am-5pm and costs 30 Chinese Yuan to enter for holidaymakers.
5 things to eat in Shanghai
Xiaolongbao soup dumplings
If you love trying local cuisine whilst on holiday, then Goats on the Road says trying these soup dumplings should be up high on your list of things to eat.
Dariece from Goats on the Road, who wrote an article about the top 10 things to do in Shanghai, said,
"Another top choice for us is to eat Shanghai's famous xiaolongbao soup dumplings! The ones that are fried on the outside are so good, and are very filling. Yang's Dumplings at #97 Huanghe Road is a good choice."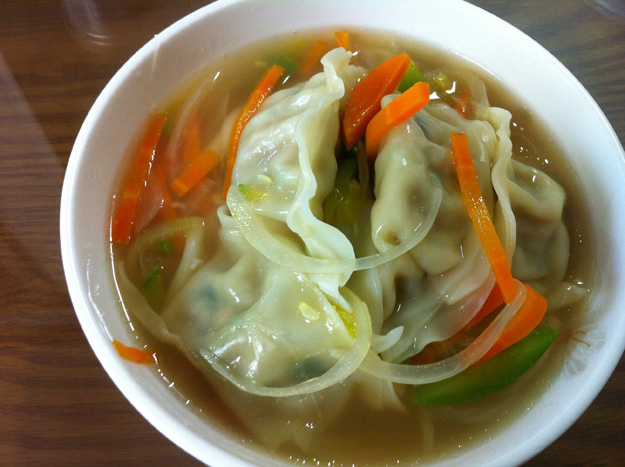 Shansi Leng Mian
Shanghai is famed for its eel dishes and one of the most popular in the city is Shansi Leng Mian.
This street food is a combination of cold, fine wheat noodles and eels that are served hot. The two components of this meal are usually served separately so that the diner can eat them separately or combine the two together.
Cong You Bing
Serious Eats in their article about essential street food in Shanghai say that locals will 'line up for hours in all kinds of weather' to get their hands on these scallion and pork studded fried pancakes.
This classic street food can be purchased in vendor's kitchens, but if you want to try this dish then you may have to wait – it is very popular.
To make the dish, dough is rolled into a spiral with scallions, nubbins of pork fat and oil. It is then rolled and baked.
Grilled oysters
Anyone who has visited Shanghai on China tours before will know that the city is a heaven for seafood lovers and if you are one of these people then the grilled oysters are a must-try.
Oysters with black bean sauce or garlic and chilli sauces are popular choices amongst locals, but you should try all the different kinds of variations to find your favourite.
If you want to try oysters or other seafood dishes then Shouning Lu, a street in Shanghai, is the place to visit as it is overwhelmed by speciality seafood restaurants and street vendors.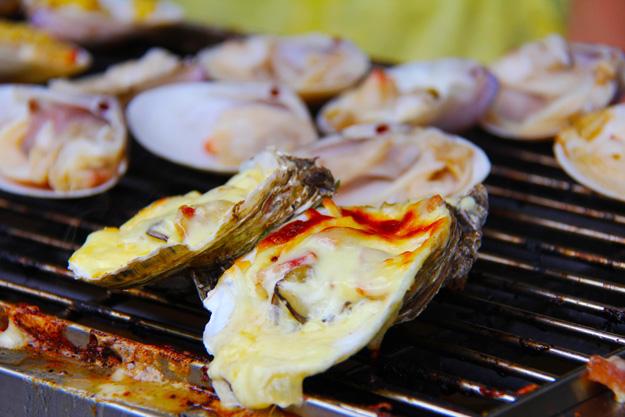 Stinky tofu
Stinky tofu may not sound appetising or even smell that nice, but the snack is the most popular light bite in Shanghai.
The snack is deep fried and put into soybean paste and red chilli sauce. This helps create the hard outer shell that keeps in the sweet, crumbly tofu.
5 free attractions to see in Shanghai
Nanjing Road
Nanjing Road stretches from the Bund to The People's Park and is one of the most important tourist and commercial streets in Shanghai as it is visited by millions of people every year.
Micah from Yoyo Chinese said it's a must-visit,
"Nanjing Road is Shanghai's answer to New York's 5th Avenue, or London's Oxford Street. One of the world's busiest shopping streets, Nanjing Road has something for everyone – from high-end department stores teeming with luxury brands, to inexpensive knick-knacks to take home as a souvenir. Its side streets are filled with delicious, affordable local restaurants that'll ensure you won't go hungry. My personal recommendation is the indoor market at 580 Nanjing West Road. Filled with cheap and cheerful souvenirs, bags, electronics, and pashminas. If you enjoy hard bargaining then this is the place to be."
Frequent Traveller agrees,
"Depending on what time of day you visit this road can go from peaceful to chaotic but it will never disappoint. An early morning stroll will find the locals out doing Tai Chi and dance. It doesn't take long for this shopping street to come alive and crowded. Make sure to have lunch at Shanghai First Foodhall with its exotic and delicious range of food and after a hectic day of shopping take a break from the crowds in Peoples' Park."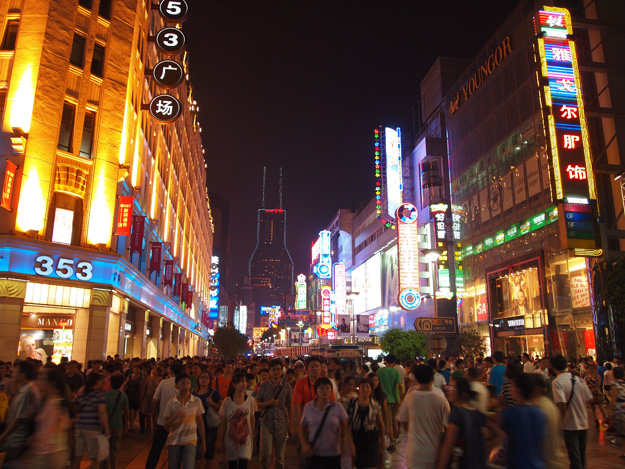 The French Concession
It is said that the charm of Shanghai lies in the French Concession region of the city as visitors can explore old European buildings and upmarket shopping areas.
The Frequent Traveller adds,
"After the chaos of Nanjing Road, the French Concession is a haven of peace. Wander the tree-lined streets with its French inspired architecture, boutiques, bistros and restaurants. You will find the French Concession one of the prettiest areas of Shanghai."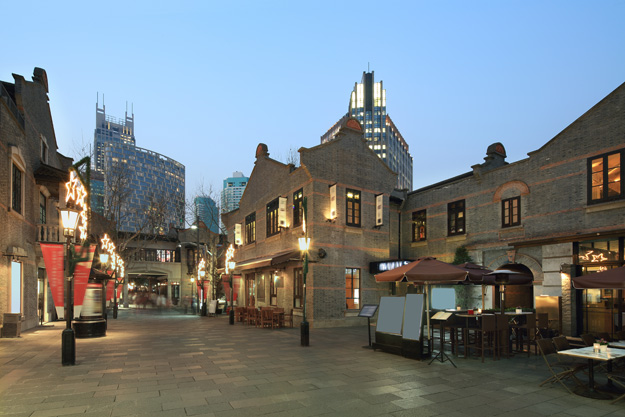 Shanghai Natural History Museum
Fortunately Shanghai boasts several free-to-visit museums and one of the best is the Shanghai Natural History Museum.
The museum is one of the largest in China and visitors will be amazed by displays on ancient animals, the evolution of animals and plants, human history, fossils, mummies, ancient literature and much, much more.
The museum is closed on Mondays, but is open every other day from 9am-5pm.
Gaze up at the world's tallest skyscrapers
In an article about some of the best free things to do in Shanghai, Lash World Tour recommends heading down to the Shanghai World Financial Center and standing on the area's pavement to see the top of the Jin Mao Tower, the 13th highest skyscraper in the world, and the Shanghai World Financial Center, the fourth tallest building.
Visit an old neighbourhood
Shanghai is growing and becoming so modern that some of its old neighbourhoods are being lost or redeveloped.
So if you are heading on a trip to Shanghai in the near future you should try to visit one of the city's old neighbourhoods before they are lost forever. The meandering alleys, building with clay roofs and traditional Chinese restaurants all make these old neighbourhoods special places to visit.
5 insider tips for visiting Shanghai
As China specialists we have loads of insider tips that will help you have the best holiday in China ever! We've listed our top insider tips below that will get you off to a great start.
Tian Zi Fang
Emily Andrews, our Marketing Executive, toured Shanghai in 2015. She says,
I would definitely recommend a morning visit to Tian Zi Fang, a collection of narrow streets hidden in the outskirts of the French Concession. It's a traditional residential area with many cafes, galleries and shops where you can observe the daily life of those who live in Shanghai.
Caojiadu Flower Market
Emily also says a visit to Shanghai's largest flower market makes for a quirky afternoon:
Three floors high, the Caojiadu Flower Market is now the largest market of its kind in Shanghai. You can find all types of flowers and plants, both fake and real. A walk around the market is a pleasant assault on the senses.
People's Park
Tom Cranshaw, our Product Manager, recommends going where the locals go to see the real Shanghai:
Shanghai's famous public park is a splash of green in an otherwise high-rise city, and a stroll through it makes for great people watching! Plus if you're in Shanghai during the weekend, the famous Shanghai Marriage Market is a must see. Have a look at the adverts that parents hang up in the hope of finding the perfect marriage match for their adult children.
Zhujiajiao
Tom also suggests the perfect day trip from Shanghai: Zhujiajiao
If you have spare day whilst in Shanghai, a visit to the water town of Zhujiajiao is a must. Its ancient architecture dates back to the Ming Dynasty and is the best preserved. Best of all it only takes an hour to get there!
Shanghai Food Tour
Daniela Albano, our Digital Marketing Executive, recommends a guided food tour to immerse yourself in Shanghainese cuisine
Finding a restaurant for dinner is great fun, but a guided food tour lets you find hidden, tasty treasures! UnTour Shanghai has evening market tours as well as breakfast tours, and their guides are knowledgeable and speak English.
---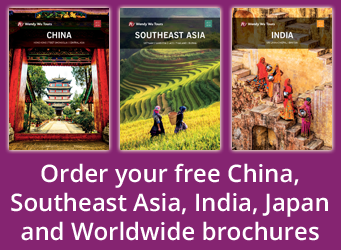 Book a holiday to China with the UK's leading China Experts, Wendy Wu Tours. Our award winning escorted, fully inclusive China tours visit all the major sights of China for an unforgettable holiday.
We also have amazing tours to Vietnam, Cambodia, Laos, Japan, India and beyond…
---
Image Credit: MojoBaron, William, Dermot Roantree (flickr.com)