Bruce Song, one of our most experienced guides, has been showing Wendy Wu Tours' customers all over China for seven years. Here, he shares his insider knowledge and top tips, as well as his passion and enthusiasm for his homeland.
What's the best thing about being a Guide?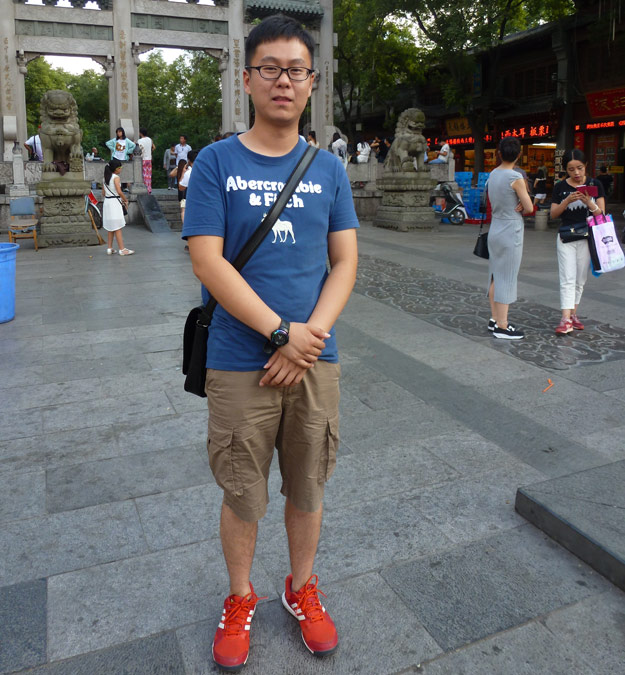 Showing my clients my motherland makes me so proud and is something I'll never tire of. I really enjoy getting to know my clients, hearing their interesting stories and sharing a joke or two. Being one of Wendy Wu Tours' guides requires passion and enthusiasm – and when I hear how I've helped to make my clients' guided China holidays memorable for all the right reasons that makes it all worthwhile.
Where do you like visiting in China the most?

Nowadays it's so hard to actually just be in 'the moment' and focus on the here and now rather than where you'll be visiting next or what happened yesterday. But Dali in Yunnan Province always amazes me. You can simply watch the world go by in the Old Town whilst facing the Cang Mountain. You'll soak up the local culture and beautiful scenery and forget about everything else. For me, it's not just about the destination, but the experiences that enrich you along the way.
What's your favourite Chinese dish?
Nothing beats my mum's cooking! I love spending time with my family and us all having dinner together. My all-time favourite is my mum's prawn dumplings.
Are there any undiscovered areas in China that you would recommend visiting?
Nujiang in the northwest of the Yunnan Province is still very untouched. There are fifty five ethnic minorities within China and Nujiang is home to the Dulong Minority, one of the smallest of the groups. Life here is lived very simply; most locals live in a hut without any electricity. When visiting this region, you'll come out appreciating the simple things in life and will also realise what you take for granted! It's lovely to sit back and watch the local people – at night they sit by a campfire and sing and dance together – it looks like so much fun! It's also filled with beautiful countryside here, with plenty of hiking trails and winding rivers to choose from, so don't miss out on these.
Places like these really expand your way of thinking – many of us become so used to city living, we forget about how the other half live, but places like this make us remember.
Being from Xian, do you have any insider tips on where to visit in this city?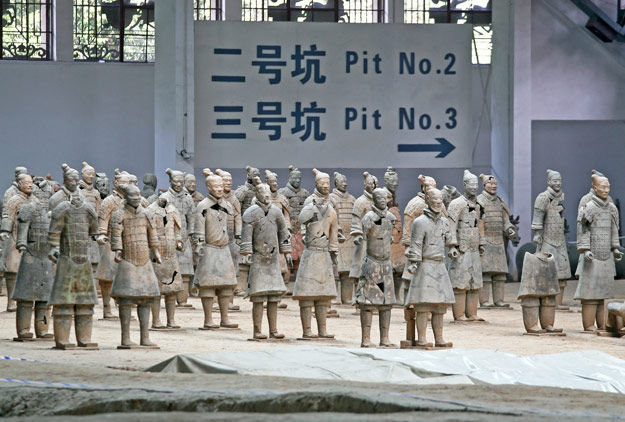 Of course, no visit to Xian would be complete without a visit to the Terracotta Warriors! But I would also recommend paying a visit to the Hanyangling Museum, which really delves into some of our fascinating history – in particular Emperor Jindi who was the fourth Emperor of the Han Dynasty over 1,500 years ago. You'll get up close to the emperor's tomb as well as seeing a number of ancient relics – which are covered by glass on the ground that you can walk over. I think it is a real mysterious environment.
It's also worth taking a walk along the markets of the Muslim Quarter: here you'll find lots of food stalls; some of which are interesting eats to say the least! You'll get to see local people catching up with friends and going about their everyday lives here: somewhere to soak up the local atmosphere and culture.
---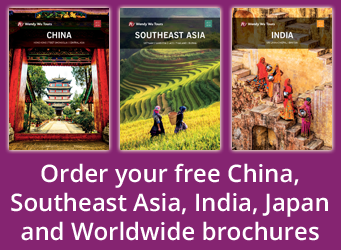 Tour China with the China experts, Wendy Wu Tours. Our award winning escorted, fully inclusive tours visit all the major sights of China for an unforgettable holiday.
We also have amazing tours to Cambodia, Vietnam, Laos, Japan, India and beyond…