Bright lights on the Bund, mazes of backstreets and buzzing markets make up Shanghai, China's biggest city. Despite being a global financial hub, Shanghai is an exciting city with its own unique cuisine, grand museums and temples.
With so much to see in the city, including the tourist hotspots of Yu Garden, Jade Buddha Temple and Nanjing Road, we asked bloggers from across the globe for their top tips for visiting Shanghai.
Get lost in the backstreets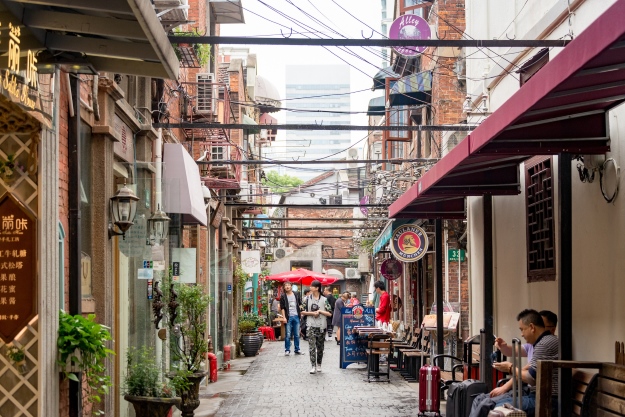 Nick and Dariece of Goats on the Road, a website that teaches people how to start a travel blog, earn money online and travel indefinitely, have visited Shanghai a dozen times and previously lived in Yangzhou, a city not far from Shanghai. "Shanghai is one of our favourite cities and definitely our favourite large city in China," said Nick and Dariece. "We love the Bund, the delicious food (Shanghai dumplings!) and the vibe in the city.

"Definitely get lost in the backstreets. Sometimes you can get so lost in small local communities that you forget you're in a massive metropolis. Find little hole-in-the-wall restaurants and order to your heart's desire. Mingle with the people of Shanghai and get lost in the chaos!"
Don't spend all of your time in tourist hotspots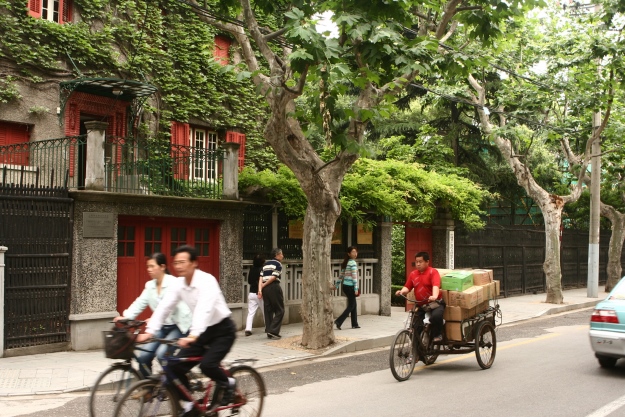 Richelle Gamlam of Adventures around Asia has visited Shanghai countless times. Her blog focuses on her travels through "Asia off the beaten path", specifically China. Richelle has been living in China for the last five years and travels around Asia as often as she can. "My goal is to show you that travel and life in Asia are more achievable than it may seem," said Richelle. "Whether it's backpacking in Cambodia or learning to surf in the Philippines: you don't have to do what everyone else is doing."
One of Richelle's top tips is to avoid spending all your time in the tourist hot spots during your holiday to China. She said: "Sure, you'll probably want to visit the Bund, the Yu Yuan Gardens, Nanjing Road and Jing'an Temple, but these places can be packed (especially on the weekends).
"Personally, I love wandering the French Concession (still a little touristy, but not quite as packed) and the local markets. Be sure to check out the Caojiadu Bird and Flower Market!"
Dive into the local cuisine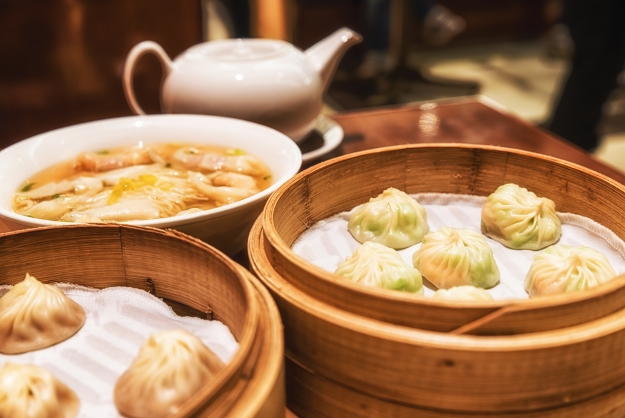 When it comes to food in Shanghai, you'll struggle to find someone as in the know as Fred Lin of The Shanghai Kid. Fred launched his blog in 2013 as a hobby to document his dining experiences across the city. "As I began to write more, it became more of a restaurant review blog," said Fred, "and I decided to inject my passion for learning about food, cooking and eating into it, along with providing honest unbiased restaurant reviews."
As Fred's blog progressed, he started receiving invitations to the top restaurants in the city to write about them. As Fred lived in Shanghai for 11 years, we asked him about his top tips for visiting the city: "Try the local Shanghainese food like Xiao Long Bao (Jia Jia Tang Bao is my go-to), Sheng Jian Bao (Yangs Dumplings or Da Hu Chun), Shanghainese Scallion Oil Noodles (Jian Guo 328). Also some classic Shanghainese-style dishes at Jian Guo 328. Super old school sesame sauce tossed noodles at Wei Xiang Zhai.
"After trying the local food, go try some international restaurants, like The Commune Social, Highline, Taian Table and Wujie. The reason is because Shanghai is a big melting pot of international cuisines with the top chefs of their respective regions. Many people ask me why I feature more western cuisine than local Shanghainese cuisine in Shanghai – the reason is because local cuisine is only one small straw of the awesomely diverse F&B haystack in Shanghai.

"So don't be ashamed of eating Italian cuisine, French cuisine, Japanese cuisine or Modern American cuisine in Shanghai, because they are indeed very good, with most of these restaurants managed and cooked by their native chefs."
Eat where the locals eat
"Sure, you can get the 'best xiaolongbao in Shanghai' right by the Yu Gardens, after you wait in line for an hour," said Richelle of Adventures Around Asia. "Why not get off the tourist trail and visit restaurants crowded with locals? The food will be better and much, much cheaper. You can also take a food tour (I love Lost Plate and UnTour) to get a good sample of local Shanghai cuisine."
Don't mix up your airports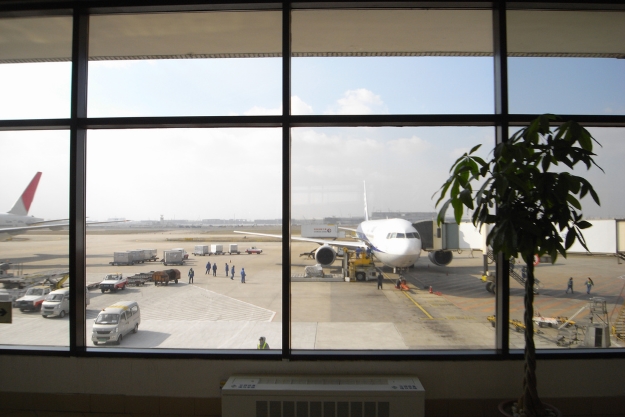 With extensive experience in China and Shanghai, Richelle offered one vital piece of advice for first-time travellers: "Don't mix up your airports! Shanghai has two major airports: Pudong and Hongqiao. Pudong is over an hour outside the city and is best reached by subway or the Maglev Train (a taxi is super expensive). However Hongqiao is actually in the city. I've heard horror stories of people making assumptions as to which airport they're flying in and out of. Be sure to check before you book your ticket!"
If you follow these useful tips and plan your time wisely, there's no reason why you can't enjoy everything Shanghai has to offer. A blend of visiting tourist attractions and getting lost in the city is highly recommended to make the most of your China holiday. For more information on what to see in the city, take a look at our blog post on the top things to do in Shanghai.
---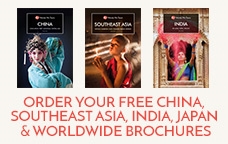 Book an escorted tour to China with the UK's leading Asia Experts, Wendy Wu Tours. Our fully inclusive tours visit all the major sights of your chosen destination and introduce you to the local culture, making for an unforgettable holiday. 
We also have tours to Vietnam, Laos, Cambodia, India, Japan and beyond…
---
Image credits: Li Yang, Xiquinho Silva, hirotomo t, LuxTonnerre