In China, each province is known for its own style of cooking which shapes the Chinese cuisine we all know and love today. Not many know that there is 1,366 miles between the traditional dish of Peking duck and the delights of Dim Sum, so that's why we make sure that there is time in each destination city on our China tours to try the local delicacies.
Let us take you on a journey through China's most popular foodie destinations, and let you know how you can be sure to sample the very best in Chinese cuisine.
Soup Dumplings in Shanghai
Let's start with the shining city of Shanghai. Your first meal should be the traditional 'soup dumplings' which are delicate thin-skinned dumplings filled with either vegetables, pork, crab or shrimp in a hot broth. Each dumpling is an explosion of flavour, and if possible, its recommended to try them all as they all have a completely different flavour.
Be careful, these are served piping hot in Bamboo caskets and you are encouraged to dip them in soy sauce and vinegar once they have cooled a bit before devouring.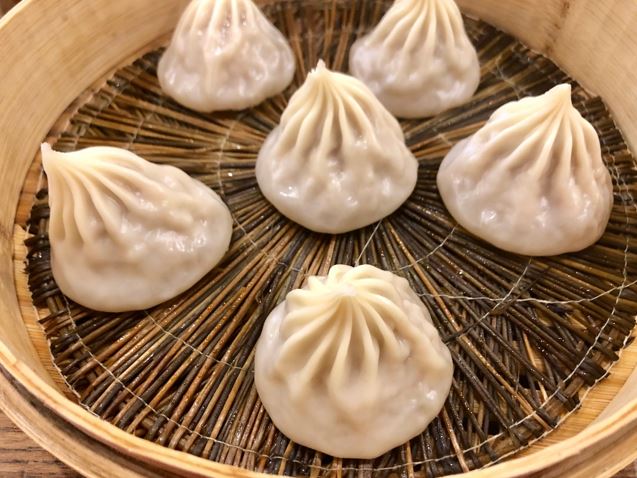 Peking Duck in Beijing
Dating back for more than 600 years, Roast Peking Duck is a must-try for visitors to Beijing. Its very different to what you might get from your local takeaway, as the skin is believed to be the best bit in China. It's very common in a Beijing Restaurant for the roasted duck to be brought out whole and then sliced in-front of diners, who then eat it with spring onion, cucumber, pickled radish and a variety of sauces (usually sweet bean or plum), wrapped in thin pancakes. The skin is very shiny, crispy and tender and it is tradition to be served more skin than meat, however the whole thing is very delicious.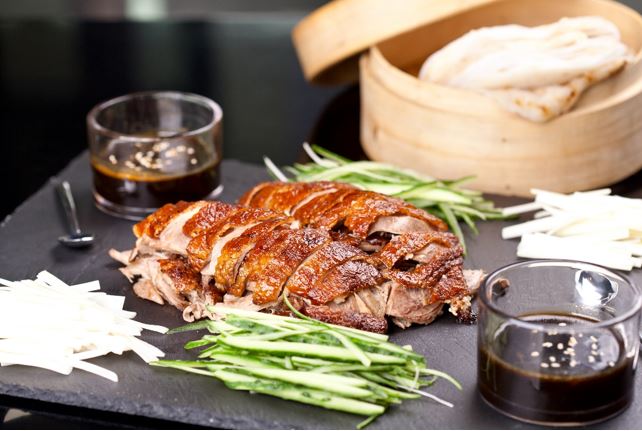 Szechuan Hot Pot in Chengdu
The best way to describe this is to compare it to a fondue style meal. A simmering bowl of broth (also known as 'Steamboat') is placed in the middle of the table whilst a selection of thinly sliced meat, leaf vegetables, mushrooms, wontons, egg dumplings, tofu and seafood are delivered to your table to be cooked in the hot broth and then eaten.
The broth is usually very spicy and oily and packed with Sichuan peppercorns, so it can be quite hard on the digestive system. A top tip is to eat a bowl of plain rice after your meal to soak up some of the oil. For those that don't do well with spice, you can order a non-spicy (clear) broth, which is easier on the palette. Some restaurants will offer a 'half and half' option known as Yuanyuangguo, so all diners can enjoy the experience to their taste with two smaller bowls of clear and spicy broth.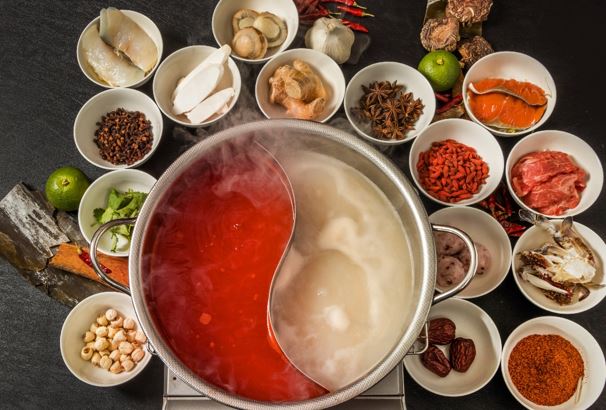 Roujiamo in Xi'an
Known as the 'Chinese Hamburger' a Roujiamo contains meat, usually beef or lamb, seasoned with cumin and pepper chopped and stuffed into a 'Baljimo' flatbread. An authentic Baljimo flatbread is made from a wheat flour dough with yeast and baked in a clay oven, however you may find them seved in steamed buns in some places. These serve perfectly as an on-the-go snack with many street vendors selling them as Chinese Street Food or can be enjoyed as part of a sit-down meal.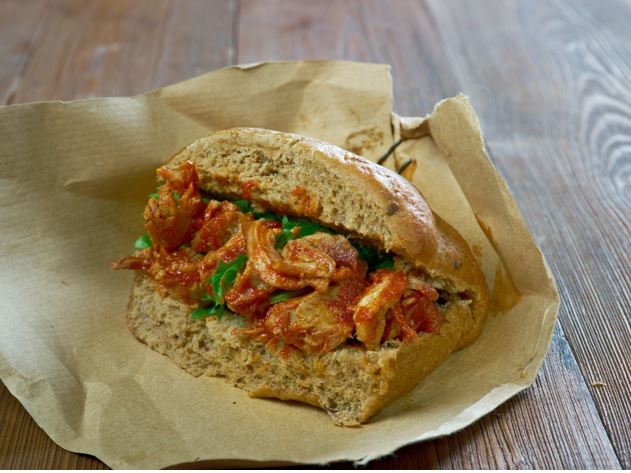 Dry Chilli Chicken in Chongqing
Dry chilli chicken or vegetables are often known as a 'Dry Pot' and is commonly cooked in front of you. The most common of which is 'Dry Chilli Chicken' which is diced chicken (usually off the bone) or a vegetarian option of cauliflower, cooked in dried chills, Sichuan pepper and sesame seeds and a splash of oil. Despite being a dry and crumbly dish, there is an ocean of flavours and it's not for the faint-hearted – so if you aren't a huge fan of spice, maybe order one for the table and sample some.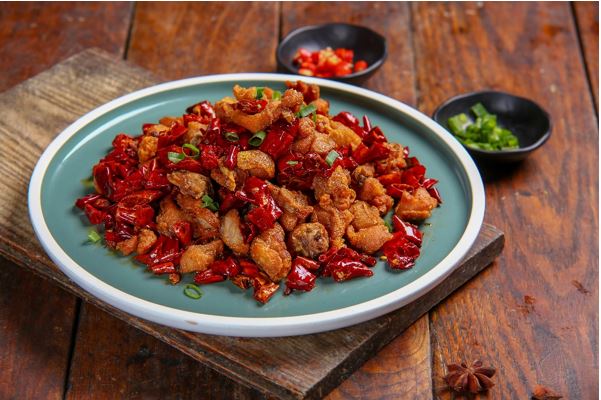 Dim Sum in Hong Kong
Our last stop on the foodie train is Hong Kong, and there's two dishes we would like to talk to you about. Of course, there's the famous Hong Kong Dim Sum, which are prepared and served as small bite size pieces, in small bamboo baskets or small plates. Contrast to what you might think, Dim Sum is far more than steamed dumplings – you can choose between pan fried, deep fried and steamed, or have a selection of all on the menu with a delightful choice of fillings.
The second dish we just had to talk about is Sweet & Sour Pork. This dish has become very popular in the West and usually comes in the form of Sweet & Sour chicken or prawns in Western Chinese Menus. However it originated from Hong Kong, with the main ingredient being Pork. There is a 3-step cooking process for this dish, making it all the more delicious. It starts with cubed pork loin being coated in potato starch or cornflour, then deep fried. This is then tossed with peppers, pineapple, fresh chillies, garlic and onion to help seal in the fresh flavour and texture of the pork. Then a sticky sauce is added and the dish is then served with either rice or noodles.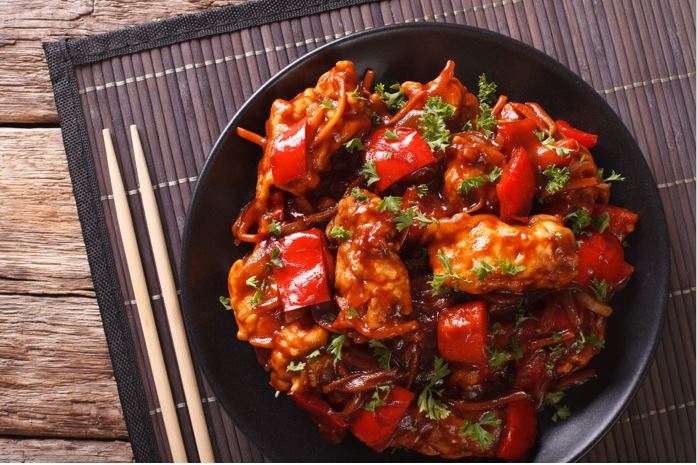 Here at Wendy Wu Tours, we pride ourselves on providing authentic experiences as part of our tours so you can be assured that the restaurants chosen are of high quality and have been vetted by our team of experts or Wendy herself!
What are you waiting for? Take a look at our China Holidays and whet your appetite….