The World Travel and Tourism Council (WTTC) have revealed that they expect China to make the most investment into tourism by 2025.
Tours of China in 2015 have already proven popular, but the country is aiming to increase tourism even more by investing an estimated $278.7 billion by 2025, which means China will overtake the USA and invest more money into tourism than any other country.
The WTTC did reveal that the USA will still make the most money from domestic/overseas tourism.
China tourism to grow


The WTTC research discovered that China's tourism industry will grow significantly from 2015 to 2025, and will grow more than any other industry. The research also revealed that the tourism industry is expected to create 72.9 million new jobs between now and 2025.
As a result of the economic slump that is affecting China at the moment, the WTTC revealed that this will affect tourism across the globe. In fact, global tourism's gross output is expected to dip from 4.1 per cent to 3.8 per cent.
Tourism in South Asia is expected to see the biggest rise, according to WTTC, as people continue to book holidays to India and neighbouring countries. The report highlights that South Asia will see an average annual growth rate of 7 per cent before 2025.
As well as China seeing growth in tourism over the next 10 years, other countries such as India, Thailand, Kenya, Indonesia and Peru will also have the fastest growth in tourism worldwide.
According to an article on China Travel News, China's total revenue from tourism will be the second biggest and will overtake other popular holiday hotspots such as Spain and France. Outbound tourism also sees China included within the top four alongside the USA, the UK and Germany.
---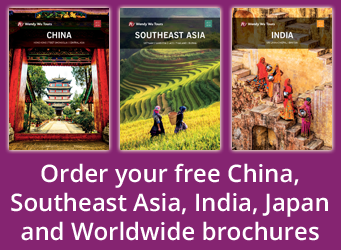 Visit China with the UK's leading China Experts, Wendy Wu Tours. Our award winning escorted, fully inclusive China tours visit all the major sights of China for an unforgettable holiday.
We also have amazing tours to Cambodia, Vietnam, Laos, Japan, India and beyond…