Harbin is regarded as China's coldest city, but it has also become one of the country's most popular holiday destinations in winter.
An article on Travel Pulse has revealed that despite temperatures often being below freezing during the winter months, Harbin is most popular amongst holidaymakers at the coldest time of the year.
Almost everyone who heads on winter holidays to China visits Harbin because of its International Ice and Snow Sculpture Festival, which kicks off at the beginning of January and runs until February. Add the festival to the range of ski slopes that are nearby the city and the result is millions of people visiting the city during the winter months.
In fact, approximately 28 million people attended the festival and visited Harbin in 2012 and 2013. This theme is set to continue for years to come as the festival gains more international recognition.
Festival brings millions into Harbin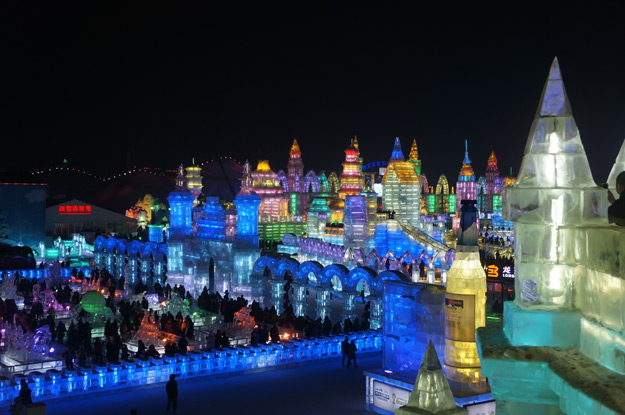 The International Ice and Snow Sculpture Festival showcases massive castles and sculptures that are made from huge blocks of ice. Now the festival has become a huge attraction across China and the rest of the world.
As a result of the festival's growing popularity there are many specialist tours for the Harbin Ice & Snow Festival that have been created to give people a tailored experience of what is becoming the world's most spectacular winter celebration.
Harbin's large riverside park, Sun Island, is where the snow sculpture display is held, whilst Zhaolin Park is where ice lanterns and other illuminated sculptures are exhibited. Another area called Snow and Ice World also showcases a range of ice sculptures that are illuminated during the night.
The city of Harbin shouldn't just be visited because of its ice and snow festival. It also boasts stunning Jewish and Siberian architecture, is home to a range of top-class restaurants, and is also not very far away from Beijing.
---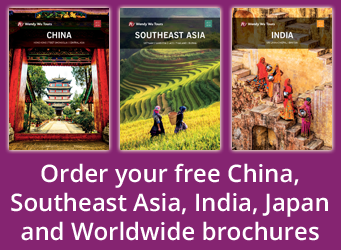 Visit Harbin with the UK's leading China Experts, Wendy Wu Tours. Our award winning escorted, fully inclusive tours visit all the major sights of China for an unforgettable holiday.
For tips on when to go, take a look at our Best Time to Visit China page
---
Image Credit: Rincewind42 (flickr.com)