Local tourism officials have revealed that provinces in Western China are a popular holiday destination during the winter.
It has been revealed that winter holidays and breaks to China are at an all-time high, especially in the western provinces of the country.
It should come as no surprise as China's western provinces are full of popular attractions, such as Dunhuang Mogao Grottoes and Qinghai Lake. These attractions have already seen an increase on the number of visitors this year compared to previous years.
Millions of holidaymakers head to China's western provinces
According to an article on the China Daily website, the Qinghai provincial tourism bureau reported that 1.87 million holidaymakers visited the Qinghai province in October this year, a 23 per cent increase from last year.
The number of international and national holidaymakers heading to Qinghai is expected to grow from November to March as is the amount travellers spend in the region. This growth is also expected to extend to the Gansu province, which part of the popular Silk Road passes through, and the Ningxia Hui Autonomous Region.
The increase in tourism in western China has been partly put down to new international air routes being opened to the region and the development of high-speed trains in the area.
Zhou Xianghong, a professor of economic management at Shanghai-based Tongji University, added, "Western regions bear special appeal for the city dwellers. They also attract a growing number of overseas tourists, who want to see the wild and real China."
Western China is certainly wild as it boasts the Taklamakan Desert, a number of glaciered mountains, deserted caves and forests.
This is part of the reason why more guided tours of China are now heading to the region more often and this has naturally had a positive knock on effect in the area in terms of tourism and the economy in Western China.
---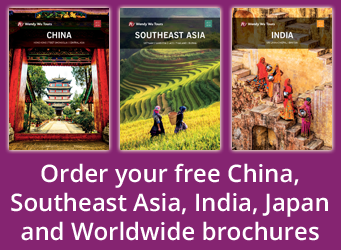 Visit China with the UK's leading China Experts, Wendy Wu Tours. Our award winning escorted, fully inclusive tours visit all the major sights of China for an unforgettable holiday.
For tips on when to go, take a look at our Best Time to Visit China page