The Chinese are well known for their traditional practices, which include herbal medicines and ancient procedures such as acupuncture. Many of these are more than 2000 years old, and are often turned to by people seeking alternative methods to Western medicine.
From helping to treat conditions such as muscular pain, headaches, asthma, gynaecological problems, and digestive complaints, practices can also be used to improve fertility and mental well-being amongst others. Those suffering with any of the above may wish to try Chinese treatments, especially if Western medicine has proved to be unsuccessful, and this can be done by visiting certified practitioners in either the UK or while on holidays in China.
Western Medicine vs Chinese Medicine
Although people can often turn to Chinese medicine if they have been unsuccessfully treated by Western methods, the two can also complement each other very well. Peter Mole from The College of Integrated Chinese Medicine discusses the benefits of each below.
"Traditional Chinese Medicine is one of the only traditional systems of medicine that is still widely practised in the 21st century. In China, as well as many other counties, it is used alongside Western Medicine depending on the preference of the patient. Western medicine has many strengths that complement Chinese Medicine very effectively e.g. surgery, anti-biotics, symptomatic alleviation, but Chinese Medicine's many strengths also complement Western Medicine excellently. Its holistic approach, its profound understanding of psychosomatic illness and its ability to treat the underlying causes of many peoples' ailments means that it continues to benefit millions of patients worldwide."
Where to access Chinese medicine
Chinese medicine is widely used across the world due to its effectiveness, which many people now rely on regularly. As quoted by Natural Health Magazine, a study conducted by Duke University found that acupuncture was more effective at treating a chronic headache, with 62 per cent reporting relief in comparison with 45 per cent using painkiller tablets.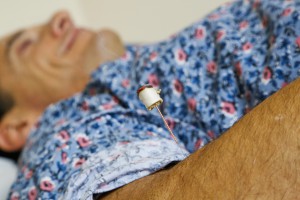 "In China, medicine is commonly practised both in government funded hospitals as well as by many practitioners in their own practices. Herbs are grown all over the country for their medicinal uses. In the West, it is now being used by increasing numbers of patients and colleges are training practitioners to meet this ever increasing demand. The College of Integrated Chinese Medicine in Reading, Berks, the largest in Europe, for example, regularly sends parties of its graduates to Guangdong to gain clinical experience in a Chinese context. For those of us brought up in the West it is fascinating to visit another country where such a large proportion of its people choose to use a system of medicine based on completely different concepts and therapies to Western medicine." – Peter Mole
Chinese philosophies
One of the most important Chinese philosophies is that of Yin and Yang, which suggests that all of creation is born from the marriage of two polar principles. This suggests that all things are pairs, and cannot live without each other, for example earth and heaven, winter and summer, and night and day. Chinese medicine takes this philosophy into consideration, and looks to replace the balance within the body, restoring harmony through the use of methods such as herbs and acupuncture.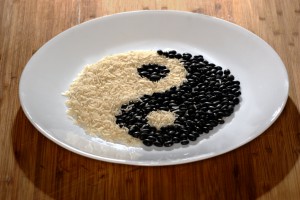 Beauty blogger Isabel discusses the relationship between the liver and spring in one of her expert blog posts, detailing how the liver can be looked after during this season using certain foods and Chinese Medicine.
"People often ask us why we talk about health and beauty in the same posts on Isabel's Beauty Blog. The reason being is that for our years of studies and research, we have found out that if we don't have an overall wellbeing, not only do we not feel pretty, but we will not also not project pretty. Here we are sharing a post with Wendy Wu about spring and the relationship with internal liver health and beauty.

"Our liver has a major role in allergies, which affects the skin directly by causing inflammation and redness. So by addressing this and supporting our liver in spring, we are able to avoid having red eyes and a runny nose, as well as other discomforts related to this." – Isabel's Beauty Blog
Chinese beauty
Beauty is also very important to those in China, although what is deemed desirable can be very different to the trends in the West. Zoe Dubs, the blogger behind Face Value Beauty Blog describes one of the current looks sought after by the Chinese below.
"Although in the West we are constantly seeking golden tanned skin, the trend in China is actually skin whitening for a glowing, ethereal, pale-skin look. This is why there is such a wide range of skin lightening and protecting products available only in Asia, so stock up while you're there!

UV rays are the cause of dark spots and irregular skin pigments, so SPF40+ is required every day. As a result, China is home to some great SPF products. Try something like DiorSnow White Reveal BB Crème which is SPF50 but feels more like makeup than suncream." – Zoe Dubs
---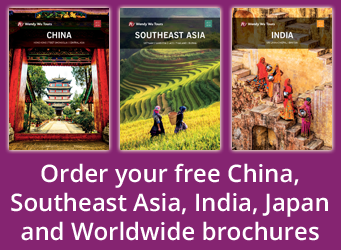 Visit China with the UK's leading China Experts, Wendy Wu Tours. Our award winning escorted, fully inclusive China tours visit all the major sights of China for an unforgettable holiday.
We also have amazing tours to Cambodia, Vietnam, Laos, Japan, India and beyond…
---
Image Credit: The College of Integrated Chinese Medicine, Robert Bieber (Flickr.com)