Following the success of this year's Chinese New Year celebrations in Northampton, the county town is already planning next year's special event.
Northampton hosted its first ever public Chinese New Year event earlier this year on the 1st March, which was met with huge success, attracting over 7,000 visitors. Northampton Borough Council hopes to recreate this success next year with even bigger and better events for visitors to enjoy.
Chinese New Year is one of the most important Chinese cultural events in the calendar, seeing a huge number of people booking China holidays to experience the event at its best and most traditional, or making the trip to Chinatown. As the holiday increases in popularity it is reassuring to see such rural destinations as Northampton ramp up their Chinese New Year celebrations.
"A great celebration of Chinese culture"
Cllr David Mackintosh, Leader of Northampton Borough Council, said of this year's event in this article, "I was really amazed by the number of people who turned out to support our Chinese New Year event." Before adding, "It was a great event, fun and exciting, and as well as being a great celebration of Chinese culture…I'm pleased to be able to confirm that we will be celebrating the festival again in 2016."
Northampton put on a show that saw dragon and lion dances, acrobats and martial arts demonstrations as well as some of the area's top South Asian restaurants setting up stalls to sell food, which resulted in many selling out completely. Harry Mau, co-owner of the Oriental Garden restaurant and co-organiser of this year's Chinese New Year event, described the holiday as "vitally important" and hoped that the Chinese community would continue to welcome all other communities in Northampton to a "vibrant and colourful celebration that really puts the town on the map."
To read more about the Chinese New Year see this previous article or book a private China tour for 2016 to experience the event in all its glory.
---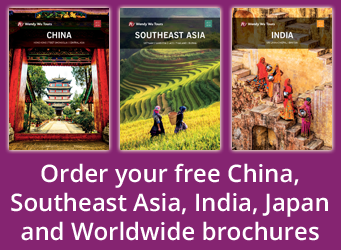 Visit China with the UK's leading China Experts, Wendy Wu Tours. Our award winning escorted, fully inclusive China tours visit all the major sights of China for an unforgettable holiday.
We also have amazing tours to Vietnam, Cambodia, Laos, Japan, India and beyond…