The Silk Road, which runs through regions of Asia connecting the East and West, is due to receive $16.3 billion of funding from China as President Xi Jinping pushes to revive this centuries-old trading route.
The route is famed for extending 4,000 miles in length and acting as the main route of trade between the East and West of Chinese silk, from which it derives its name. The Chang'an-Tianshan corridor of the Silk Road was made a UNESCO World Heritage Site in June 2014 and may have spurred on these recent plans to expand railways, roads and pipelines in Chinese provinces that are part of the planned Silk Road Economic Belt.
Facilitate Trade
The move is sure to impact on 2015 China tours as the strategy has been earmarked as a cornerstone for China's development strategy as a whole, in which China has mapped out a grand economic plan. Such proposals are expected to accelerate economic success in the country, where China is planning to centre on the Silk Road economic belt and the 21st century maritime Silk Road. The $16.3bn fund is expected to go towards the expansion of railways, roads and pipelines in Chinese provinces that are a part of the Chinese strategy to facilitate trade over land and shipping routes.
Tourism already makes use of the historic significance of this route with a number of fascinating Silk Road holidays available to book, where travellers can learn about the route's fascinating history and its religious connotations associated with Islam and Buddhism. These new development plans are expected to revive the route and bring its historic use into the 21st century, as stated in this article.
---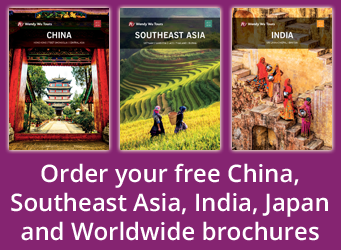 Book a tour of China with the UK's leading China Experts, Wendy Wu Tours. Our award winning escorted, fully inclusive China tours visit all the major sights of China for an unforgettable holiday.
We also have amazing tours to Vietnam, Cambodia, Laos, Japan, India and beyond…