A holiday to China promises to be an experience that you will never forget, with its architecture and culture just two of the countless aspects which are a world away from what you would be used to back home. Like any holiday, prior planning is paramount to helping you make the most of your experience, and reading online blogs so often prove a fantastic source for learning. So you won't have to spend time trawling the internet, the team here at Wendy Wu have compiled this list of great China blogs you should check out today.
Bamboo Compass
Seeking to provide the definitive travel guide to China, Bamboo Compass is packed full of interesting articles about experiences and events all across the Middle Kingdom; wherever you're planning to head during your luxury China holiday, there is sure to be something to help enhance your journey.
We got in touch with Charles Cooper, editor of Bamboo Compass, to ask what he feels make China such a fantastic place to visit:
"China remains a mystery to much of the world, especially to those who overlook this massive country when planning their holidays. But that is a part of the allure of China, a huge country with an incredible amount to see, taste, and sometimes even smell. Literally every province of China offers you something different. You can ride a bike through traditional ethnic villages in Yunnan Province one day and a few days later raft down the Li River surrounded by the picturesque scenery of the Karst mountains of Yangshuo, Guangxi, then party with the Bund skyline as your backdrop in Shanghai. There is something for everyone."


We also asked his recommendation for one sight for travellers to visit, to which he says that it's almost impossible to choose a single favourite. Click here to check out his recommendations for top ten sights to see.
China Mike
Another interesting blog website is China Mike, offering an insight into all manner of information that you could need while on your China holiday. From helpful tips on etiquette and avoiding scams, to guides on how to travel across China safely, there's plenty interesting articles to read up on – all of which will help to enhance your holiday experiences.
Beijing Travel Tips
Among the most popular places to visit on a holiday to China is Beijing. Among the most populated cities in the world, the hustle and bustle combined with landmarks dating back thousands of years are just two reasons why millions visit the capital each year from all over the world. If you have penciled in a trip to the city and really want to make the most of your visit, Beijing Travel Tips could prove to be a great help on your holiday and offers tips on everything from nightlife and shopping, to transport and the best Beijing sights to see.
Luxury Travel Blog
Renowned as the place to read about holidays of only the highest order, A Luxury Travel Blog is the place to check out if you want to plan a getaway full of extravagance. Featuring articles from all over the world, it's hard to find a place where they can't offer an opinion.
We spoke to Paul Johnson, editor of A Luxury Travel Blog, to find out why China is such a special holiday destination.
"China holds so much appeal to overseas travellers because of its unique diversity. Whether you're attracted to modern cities, spectacular scenery or an incredible history, China is home to some of the most famous attractions in the world and offers a rich cultural experience. For the luxury traveller, I'd recommend a visit to Shanghai – an amazing city where east meets west, and where there are plenty of luxury hotels, excellent traditional restaurants and world class shopping. The city is also reasonably easy to get around. And from Shanghai, for those who want to explore further, Zhujiajiao, Hangzhou, Suzhou, Nanjing and Wuxi are all very accessible."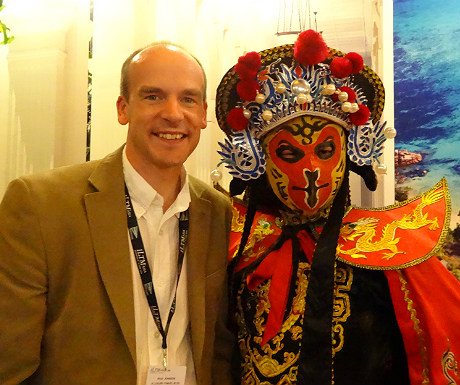 Brendan's Adventures
A professional photographer whose job takes him all over the world, Brendan Van Son has visited more than 80 different countries to date and has developed a reputation for providing incredible photography – all of which can be seen on his website.
Just one of those countries is China, and here's what he had to say about the Middle Kingdom:
"For me, the most alluring part of travel to China is the "foreign" feeling I get when I'm there.  So many of the places in the world have become comfortable to me, but China is still so different to the world I'm used to experiencing. Of course, you can't go wrong with the variety either.  One day you're in a magical place like Zhangjiajie and the next a really cool city like Chengdu. If you're looking for places to explore, I'd recommend getting a bit off the beaten path in China on the holidays as the main locations can be extremely busy. Places like the Danxia Rainbow Mountains or the Dunhuang Crescent Moon Oasis are amazing places to visit any time of the year."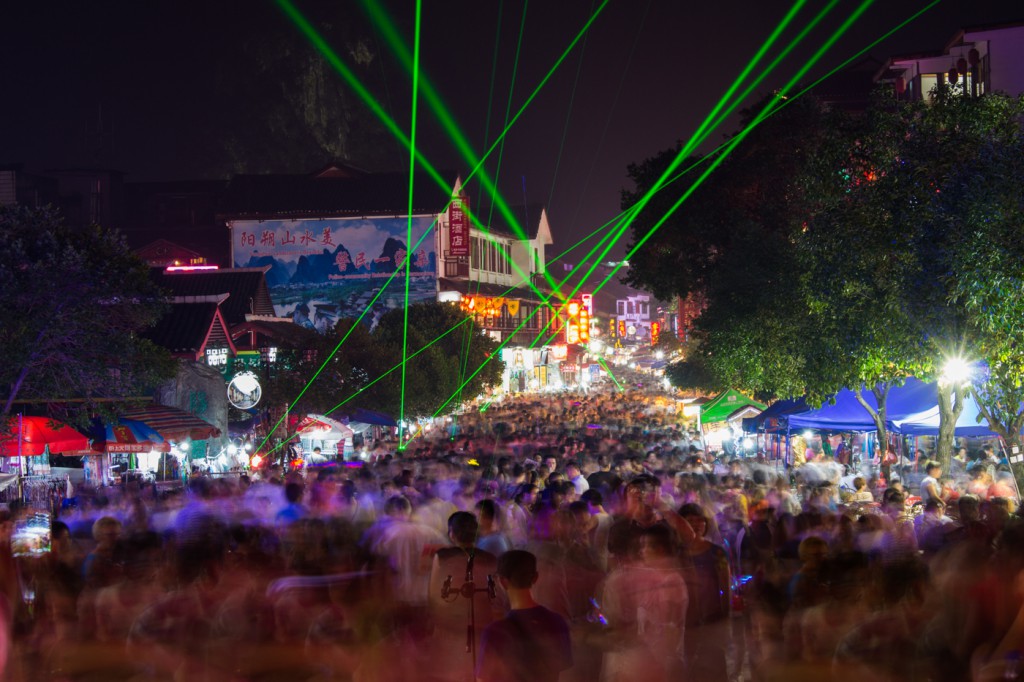 One Step 4Ward
Having visited 140 countries before starting his adventure back in 2006, Johnny Ward from One Step 4Ward inspires thousands of people to take to the skies and explore the world. Johnny has also travelled extensively across China, discovering sights like the Giant Buddha of Leshan along the way.
Johnny was able to offer us a few words on why China is such a special country.
"For a visitor, the most alluring aspect has to be the fact that you really 'feel' you're somewhere exotic, foreign and exciting. Tourism today often involves generic experiences, whereas in China you know you're on an adventure. I love how different the culture, food, vibe of the country is, which is why I keep going back every year. There are so many landmarks I could recommend seeing, but for sure I wouldn't miss the Panda sanctuary in Chengdu, the 'avatar mountains' of Zhangjiajie, or the karst landscapes of Guilin and Yangshou. Oh and the ice festival in Harbin in winter – AMAZING. All breathtakingly beautiful experiences."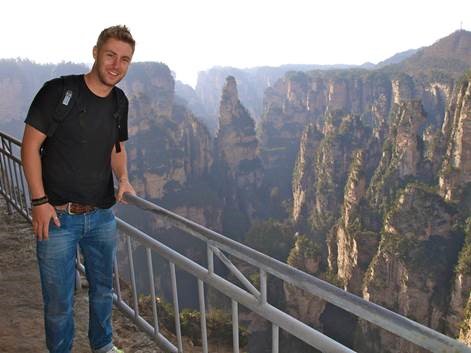 ---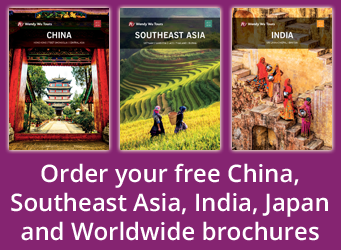 Book a tour of China with the UK's leading China Experts, Wendy Wu Tours. Our award winning escorted, fully inclusive China tours visit all the major sights of China for an unforgettable holiday.
We also have amazing tours to Vietnam, Cambodia, Laos, Japan, India and beyond…
---
Image Credit: Bamboo Compass, A Luxury Travel Blog, Brendan's Adventures, One Step 4Ward