We may not be able to travel just yet but that doesn't mean we can't enjoy a few incredible adventures from the comfort of our homes. We've delved into some of the most popular streaming services so you can experience the ancient sights, cosmopolitan cities and natural wonders of China without even digging out that passport. Below are our top picks for Amazon Prime, Netflix and Audible which take you on a journey 8,197 miles east to China!
Plus, as well as savings of up to £500pp on all China tours with our Worldwide Sale, we'll also give you a free 12-month subscription to Amazon Prime, Netflix or Audible so you can press 'play' on a whole host of entertainment and countdown to your next adventure. Learn more here.
Netflix: Top Watches for China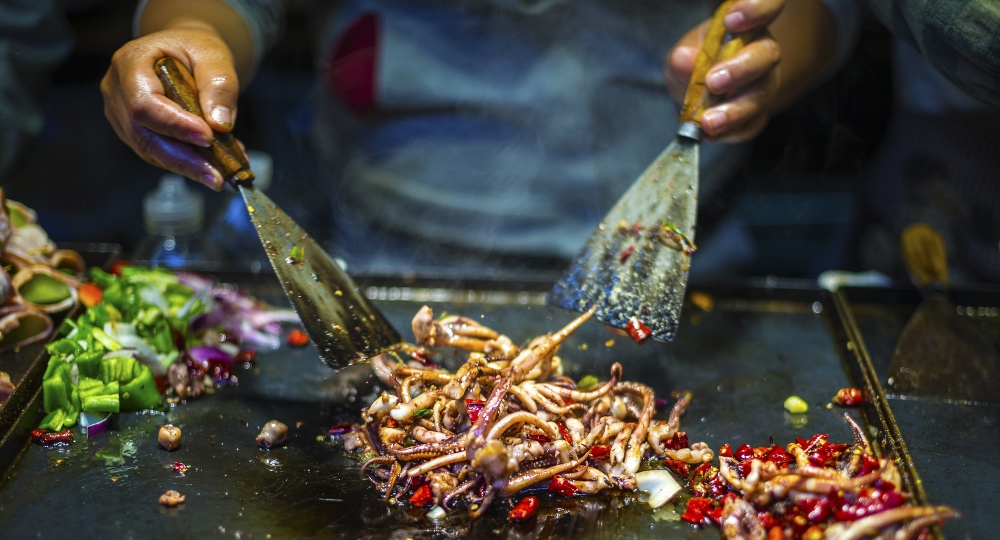 Flavourful Origins
A feast for the eyes of any foodie, indulge in two entire series dedicated to Chaoshan and Yunnan cuisine. As you embark on a journey through the culinary traditions of China, uncover the stories and lives of the people who create and cherish some of the nations most iconic dishes. Sample the delights of the Yunnan Province on the Grand Tour of China.

Qin Empire: Alliance
Travel back in time to 338 BC during the Warring States period of China. This action-packed, dramatized series tells the story of the rise of the Qin state and is perfect for those with a penchant for ancient history.
Yanxi Palace: Princess Adventures
A period drama set amongst some of China's most famous historical treasures, including the Forbidden City and Temple of Heaven, this is the story of a determined Qing dynasty princess contending with a vendetta against her family. Explore Beijing's historical gems with the Classic China tour.
Amazon Prime Video: Top Watches for China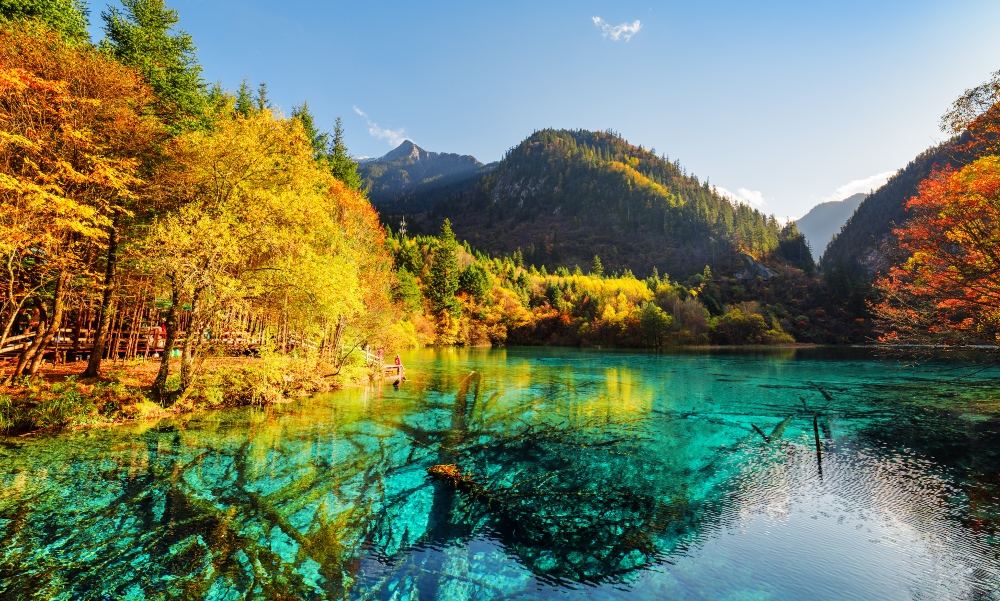 China's Hidden Wonders
These ten episodes take you on a visually stunning journey to some of China's most awe-inspiring sights, many of which few in the western world have ever seen. Discover the waterfalls of the Jiuzhaigou Valley, the tropical paradise that is Xishuangbanna and the winding rivers which flow through scenic Guilin. See some of China's most spectacular scenery for yourself on the Dreams of Nature tour.
The Story of China
This six part series follows Michael Wood as he delves into the fascinating history and cultural traditions of ancient China, from the tales of the Ming dynasty to the story of the last empire, and even a look at the revolutions which have shaped China as we know it today.
Mysteries of China
If you want to learn a little more about China's famous Terracotta Warriors, this one's for you. This quick watch captures one of the world's greatest and most intriguing archaeological finds and uncovers the mysteries that surround it. Discover Xian's fascinating Terracotta Warriors on the Wonders of China tour.
The Great Wall
A blockbuster movie starring Matt Damon and directed by Zhang Yimou, witness sweeping vistas and incredible scenery as an elite force prepare for battle on China's most epic structure. Explore China's legendary Great Wall and so many other historic wonders on the Ancient China tour.
Audible: Top Listens for China
Country Driving – A Journey Through China from Farm to Factory
The final book in Peter Hassler's award-winning trilogy, this is a moving account of the seven years he spent travelling 7,000 miles across northern China. Get to know the people he met along the way and how they thrived amongst an ever-changing nation.
China: Essential Travel Tips – All You Need to Know
Exactly what it says on the tin, this is the one-stop-shop for travelling to China. From things you need to know before you go, souvenirs you ought to pick up and even local dishes you shouldn't leave without trying, this is the perfect guide to help you plan any China adventure.
Street of Eternal Happiness: Big City Dreams Along a Shanghai Road
Accounts of an international correspondent living in Shanghai, Rob Schmitz gives us an insight into China's most captivating city told through the fascinating stories of its ordinary people. Experience life in Shanghai with our Magnificent China tour.
Learn Mandarin Chinese with Paul Noble
And for anyone who really wants to immerse themselves in Chinese culture, learn the basics of Mandarin Chinese with over 15 hours of key phrases for everyday scenarios.
Inspired to discover the wonders of China for yourself?
Order your free China brochure here.