We caught up with Michael Donlea, one of our travel-loving Product Executives, to give us the inside scoop on his first time visiting India.

What makes India different to other destinations in Asia?

I have found the people in all countries throughout Asia to be welcoming, but I have to say that South India was on an unprecedented level. Never have I been made to feel so welcome in any country. From smiling schoolchildren to old grandmothers, everyone seemed curious to know where I was from and what I was doing here, and locals both young and old were keen to take endless selfies with me. The incredible warmth I experienced throughout my trip left me with many fond memories and a desire to return sooner than I originally planned.

Were there any culture shocks you weren't expecting?

Surprisingly no! Whilst I had never been to India, I had travelled quite a lot around Asia so had a decent idea of what to expect. Some first-timers may need to adjust to the incessant beeping from tuk tuks and the level of humidity in coastal cities like Mamallapuram and Cochin, but the warm smiles from the locals and their never-ending hospitality more than makes up for this in my opinion.
What was the best food you tried?

I was a huge fan of something called channa masala; a lightly-spiced chickpea curry breakfast dish that I could happily have eaten every day! I'd enjoy this with a freshly-baked chapati and a cup of masala chai; a cardamom-infused black tea. Breakfast aside though, on my second day I tried something called Ajwaini Tawa. This was a dish of grilled fish in a garlic and chilli marinade, and the fish was so tender that it nearly fell off the fork. I certainly had high expectations for the food here, and whilst no destination in South India disappointed, this dish in particular and its delicate flavouring blew me away.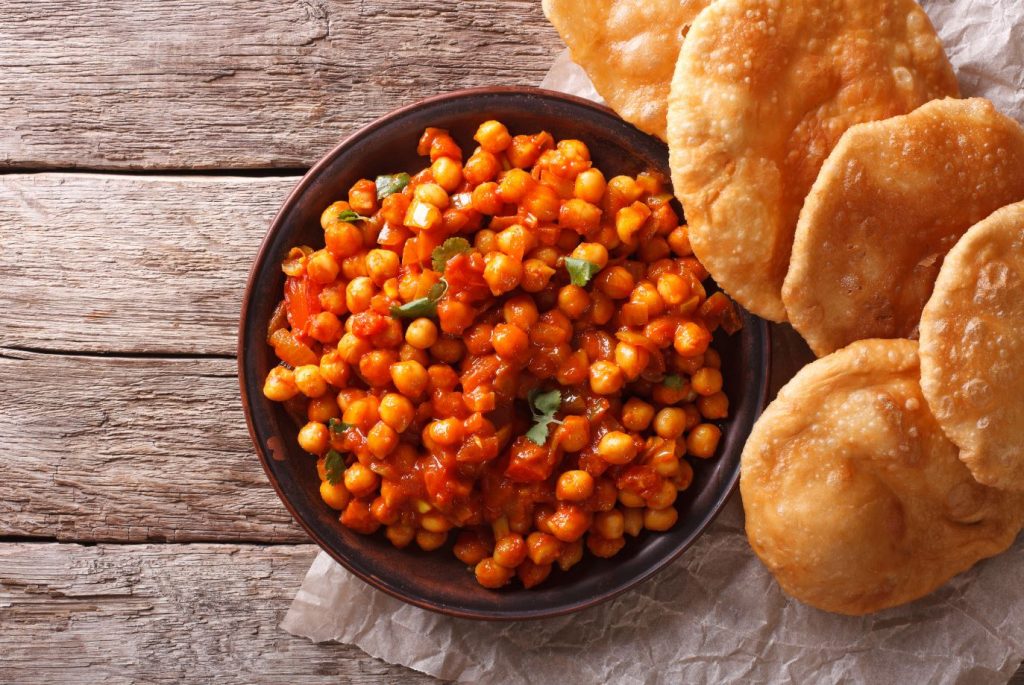 How easy is it to get around/what's the language barrier like?
I personally did not experience any problems travelling around. Having no language barrier is advantageous, but it's important to remember that the locals you speak to might not always be familiar with your accent, so you need to remember to be patient and to speak slowly and clearly.
What was it like having a guide?
I found it incredibly useful. Our guide was well versed in the history and landscape of Southern India and was always on hand to answer any questions the group had. Hailing from Bangalore in the far south, he would tell us many stories about his country, and we found his passion for India and its many delights to be infectious.

What is different about a group tour to going on holiday on your own?

I think the convenience of having everything arranged for you is the biggest bonus. That meant I could sit back and take everything in, safe in the knowledge that I didn't have to budget for meals or to plan my day's excursions or accommodation. Also, I enjoyed the opportunity to meet other like-minded travellers, share stories and get inspiration for my next big trip!
If you could give one piece of advice about an escorted tour, what would it be?

The overall aim of a tour like this one is to give you as full a flavour for the country as possible. As such, you'll be seeing many of the highlights but will be kept very busy, so my advice would be to get to bed at a reasonable hour each night so you can make the most of the sightseeing the next day. Go with an open mind also. All countries have cultural differences and different ways of doing things. Keeping an open mind here will ensure that you don't let the little things grate on you but instead learn from the experience and become a more well-rounded traveller as a result.
What was the best place / thing you saw?
My favourite place would have to be the Maharaja's Palace in Mysore. Its opulence and grandeur was fascinating to see and I could only image of the impression the palace must have made on foreign dignitaries.

Out of our portfolio, what's your favourite India Tour?
I would have to say it's the one I did, Kerala & Southern Highlights. I'd heard the most amazing things about southern India before I travelled, and it absolutely did not disappoint. I just feel that this tour offers a bit of everything, and the lush green jungles more than made up for the winding journeys by road through the states of Tamil Nadu, Karnataka and Kerala. 
However, all of our India tours are exciting and I strongly recommend you visit India at least once in a lifetime! 
or more information on when to go, take a look at our Best Time to visit India Page