Chaotic, deafening, intimidating, but at the same time utterly beautiful, completely charming and truly special, there aren't many countries quite like India. Home to more than 1.2 billion people, it is the seventh largest country in the world by land mass and it is huge, in every sense of the word. The sights, sounds, tastes and smells will shock your senses, while the tranquillity of its rural areas will treat you to a previously unexperienced level of peace.
But for a first time visitor, India can catch you off guard. It is unlike any other country on Earth. Its mega cities make those in the UK look like a sleepy village. For that reason, you need to be prepared. We have spoken to experts who either live or have travelled in India and each has given their best advice for making the most of this spectacular place.
Plan and prepare
When you book a holiday to India you need to plan and prepare, like you would any other country. Our experts can offer any advice and guidance you may need, but you should do some research yourself. It will be a little bit crazy, raucous and loud, as Amber Hoffman from With Husband in Tow says, but if you are prepared then you will have an unforgettable experience.
"I think my biggest tip is to not fear India," says Amber. "It's an assault on the senses, for sure, but it's entirely manageable with a little advanced planning."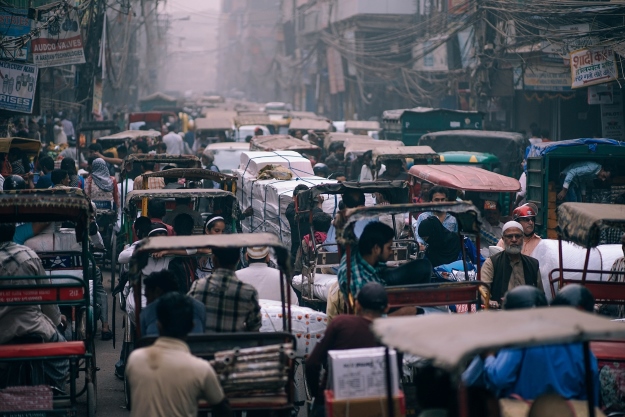 Once you have your heart set on a destination, check out your accommodation options. There is a great variety that you can choose from. India has many luxurious five star hotels, as well as villas, hotels and hostels. If you think you will be moving around a lot then you may only wish to book at the cheaper establishments.
The trains in India may seem chaotic, but they are very rarely late. Much cheaper than flying, this is a great way for you to explore the country. But you should book early. Look at securing rail tickets two weeks before you know you are travelling. This might sound inconvenient, and it does tie you to a set route, but it will save you from the hassle of trying to buy a ticket on the day, or possibly being scammed out of money at the station.
But be flexible
This does sound rather contradictory, but you will soon learn that you may be delayed. Not only could you face some congestion, but you might find that your initial Indian experience weighs in on how you want to spend the remainder of your holiday.
You are going to be in for a culture shock – it's the first thing anyone will tell you about India – and some people will be able to take that in their stride, for others, it can be harder. The hustle and bustle of the major cities in the country is something that you are unlikely to forget in a hurry. This is by no means a negative, in fact it can be a really enriching and enjoyable experience. But you may begin to wish for the tranquillity of the Indian countryside. Even experienced traveller Dan James is someone who was caught off guard by India. Despite visiting dozens of countries, Dan Flying Solo, he did recommend taking it steady at first:
"India is a challenging country to travel to and having visited 30 odd countries solo I wasn't prepared for the chaos and culture shock, especially that of central India. Easing yourself in by visiting the southern or far northern states first is a great idea, as is joining a tour for your first visit so you can feel more comfortable and really enjoy the journey. It's a complicated country that will excite and shock your senses so enjoy the ride and really try to get under the skin of India."
Visit India with an open mind
Forget everything that you may have read or seen on the news. Our judgements and perceptions of a destination are clouded by negative news stories when in reality, these occurrences are far from the norm. The people are warm, welcoming and often very happy to help you. Of course, it isn't perfect and you may experience some uncomfortable moments, but it is very important to go there with an open mind.
You will be faced with extreme poverty, some very uncomfortable situations, but you have to understand that this is India. You only ever get out what you put in. If you are able to embrace it in all of its charm, its quirks and madness, then you will truly have a very special holiday.
Head out of town
There is nowhere in the United Kingdom that can compare to the mega-cities of India. London will begin to look a rural corner of the South West once you have spent some time in Mumbai or New Delhi. It is novel and it is exciting, but it can take a strain on you physically and mentally. As cliché as it may sound, getting out of the cities and into the countryside will allow you to experience an authentic side of India.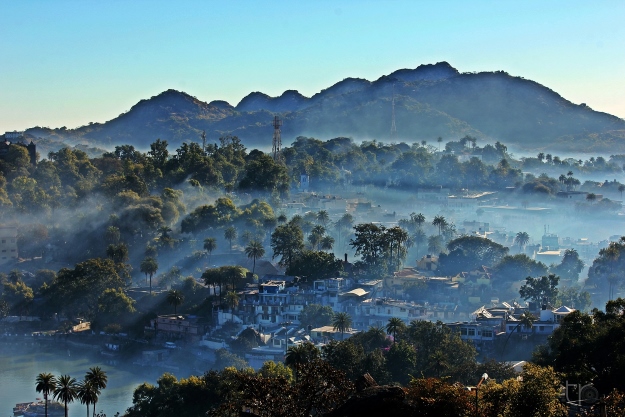 Rural towns and villages, such as in Kerala or the mountainous northern regions, will help you to clear your head. Interest in visiting these quiet parts of the country has grown in recent years. It offers those on holiday in India a rare chance to see an almost unreported and unknown way of living. One of the main benefits of visiting the more rural parts of the country is the economic advantages that come with a growth in tourism.
India is a vast country, brilliantly diverse and dynamic, you should look to branch out and see as much of it as you can to truly appreciate it. However, because of its size you can easily find yourself spending all of your time travelling. Use your time planning and preparing wisely. If you are spending the start of your holiday in a city look into rural areas that aren't far from town and easily accessible by train that you can escape to.


Basic etiquette
People in India are extremely friendly, welcoming and kind, but they can be shy. There is no problem at all with talking to locals whether it is on the train or bus or at the shops. Just remember to smile and of course, be polite.
Indian etiquette is a mix of both Western and Asian culture due to the British Commonwealth. You will find many who are formal and conservative, much like the British, and on the other hand, you will experience a unique form of etiquette that you will only be exposed to in India.
It is an extremely religious country, meaning the amalgam of Hindu, Muslim, Christian, Sikh, Buddhist and others influence the mannerisms of the people. Here we will run you through some basic things that you should adopt while on holiday in India.
Your left hand
You shouldn't pass objects to anyone with your left hand, nor should you eat with it. You will find yourself eating with your hands in India, so always use your right. Your left is considered dirty, so try and avoid receiving, passing or really using your left hand as much as possible.
Dressing appropriately
India is hot. It's stuffy, humid and stifling, but you still need to remain dressed conservatively, particularly so if you are a woman. Indians will forgive those who are not accustomed to their traditions and will understand a simple mistake, but this is another way of attracting unnecessary attention.
Keeping your arms and legs covered is a step in the right direction. But because of the temperatures consider buying shawls or something light that you can wrap around yourself.
If you are visiting a temple or sacred place then you should also remove your shoes or footwear. This is something that you might be expected to do when entering a home or even a shop, so keep an eye out for shoes outside.
Public displays of affection
Walking down the street in the UK you will see couples holding hands, kissing or holding each other. This is normal to us, but is not appropriate in India. Society here is very conservative, especially amongst the more rural parts of the country and with the older generation. It might sound extreme, but this is an easy mistake to make that will draw a great deal of unwanted attention your way.
Greetings and introductions
The most common and traditional greeting in India is saying "Namaste" with your palms together in the middle of your chest. For a more formal greeting you can say "Namaskar", while nodding and a slight bow.
Men will often exchange a handshake, alongside Namaste, though they do not commonly greet women with handshakes unless the woman offers her hand. Again, do not shake hands with your left.
If you are introduced to an elder the custom is to touch their feet with your right hand, then touch your chest. This is uncommon for those on holiday in India, unless you are meeting someone of extremely high status.
Dodgy deals
Everyone who has been on holiday to India will tell you how someone told them a little white lie about how their hotel has closed down, or their train being cancelled to scam them into buying new tickets or booking a room at their friend's establishment. While this might sound bad, you have to remember that the vast majority of Indians live in extreme poverty and are just trying to get by.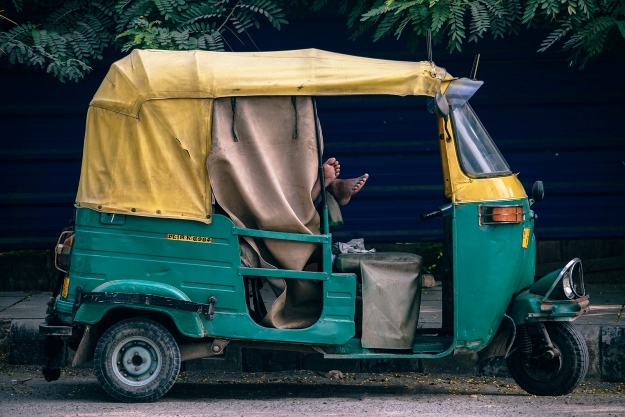 When shopping try to do your dealings in cash. This will help you to avoid any card cloning scams and will give you some practise at haggling and negotiating.
Remember to be calm, but assertive
With such a stockpile of people, animals, sights, smells and sounds, it is understandable how your fuse could be shorter than normal. But it is really important that you are calm and confident. If you present yourself as someone who knows what they are doing then you are less likely to be hassled.
If though, in the eventuality that you are on the end of a scam, constant staring or inappropriate behaviour, then assert yourself. Stand your ground and make it clear that you are not going to be taken advantage of. If the situation warrants it, then don't be afraid to raise your voice. Being shouted at is awkward and embarrassing universally.
Learn how to haggle and barter
Everyone haggles and negotiates prices, so don't feel awkward about trying to get a better deal in a market. You will likely be sold a higher price than the product is actually worth, but again, you cannot blame them for doing this. Besides, bartering with a stall owner is a great experience and a skill that can be mastered.
That said, if you come across a farmer, an artist or someone selling something unique that they have clearly invested a lot of time in, then be willing to pay the actual price. These people have worked hard to make or grow their product and are often very kind and humble, so pay the going rate.
Pack light
Once you have mastered the art of negotiation, the markets will become your domain. You will be more and more willing to buy beautifully designed dresses, shawls, trinkets or whatever else as a souvenir or gift. So don't over pack. You may well need some extra room. It also gives you the freedom to buy clothing which is more appropriate and comfortable.
You should, however, always ensure that you have: some travel insurance, a Visa and a phone or something to help you stay in touch with your friends and family at home.
Know what you are eating and drinking
India is dirty, particularly the cities. The sheer volume of people, mixed with animals and poor sanitation means that you will have to take a number of precautions when it comes to eating and drinking.
Becoming ill is a major worry for a lot of travellers, but as Rachel Jones, whose brilliant Hippie in Heels blog offers advice for solo female travellers in India, says if you take a little care then you will be ok:
"Often travellers worry about getting sick from the food while traveling in India, but it's really nothing to bother yourself worrying about. If you avoid unwashed raw vegetables and fruit, as well as avoid drinking tap water, you won't get Typhoid or anything like that (plus you can be vaccinated from it). But, you might get a little "Delhi Belly" here and there; it's almost unavoidable because there are germs here your stomach isn't used to but there are some tips that can help keep you from getting sick.

"India's culture is that "God is Guest" and if you ever do get ill, you'll see the kindness that Indian's offer as they will literally do anything to help you feel better. You shouldn't avoid Indian food or street food as it's all part of the experience and the food is one of the best things about traveling in India!"
Carry some hand sanitiser around with you. Often public bathrooms can be less than sanitary, and with so many people and so much going on you are likely to touch or hold the same thing that thousands of hands have.
Slow things down
India is, for many, a prominent fixture on their bucket list. From seeing the Taj Mahal to attending a religious festival, you can never fit in everything you want to do. But that is fine. Pick a selection of highlights that you are desperate to do and focus on them. You are better to take your time and enjoy your Indian holiday than spend weeks rushing around, travelling every other day and being unnecessarily stressed.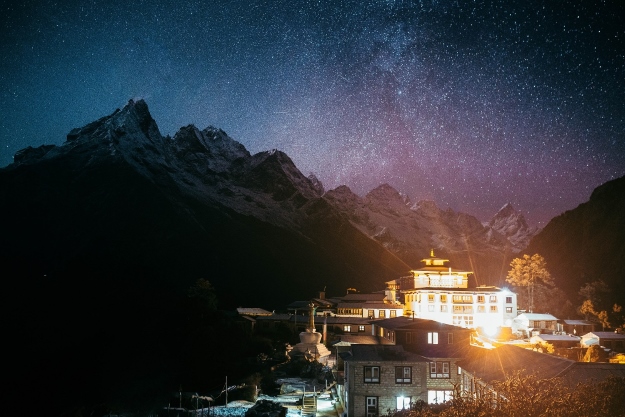 If you take things slowly you will be able to truly appreciate where you are, people, the food, cultures and their beliefs. Stick to one state or region and really make the most of it.
Stay connected
Staying connected with your loved ones at home was a top tip from the creator of IndiTales, Anuradha Goya, for first time visitors to India:
"The biggest challenge that travellers to India face is getting a local phone that keeps them connected. It used to be a very tedious activity to get the local SIM cards or to make the locked phones work in India. Thankfully now you can pre-book a phone that will be delivered to you on arrival at your hotel or homestay or picked up at the time of your departure. A pre-loaded phone comes handy for all kinds of connectivity needs."
Whether you are travelling solo or are booking a holiday to India with your spouse or as a family, you should always take something that you can use to contact home. It allows you to keep them up to date as to your travel plans.
India is by no means the easiest or most comfortable destination to visit in the world. But there are few that are so rewarding, have such raw beauty and enthral you from the moment you set foot in the country.
Make up your own opinion
Sadly the majority of news reports about India are negative. These articles cast a dark cloud over a beautiful and colourful country that is brimming with happy and helpful people. It can taint the opinions and perceptions of India as a travel destination. But can't the same be said for the likes of New York or London? People still flock to those cities in their millions. So why should be treat India any differently?

The most important thing is to ultimately make up your own opinion once you have finished your Indian holiday, but to also arrive with an open mind and open heart.
---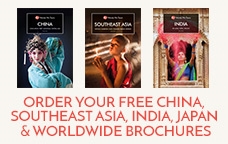 Book an escorted tour to India with the UK's leading Asia Experts, Wendy Wu Tours. Our fully inclusive tours visit all the major sights of your chosen destination and introduce you to the local culture, making for an unforgettable holiday. 
For more information on when to go, take a look at our Best Time to visit India Page
---
Image Credit: Igor Ovsyannykov Vinay Bhadeshiya Martin Jernberg Shubham Sharma Debashis Biswas