Travelling solo is one of the most exciting, adventurous and inspiring ways to explore the world. The freedom to choose what you see, eat and do on holiday can be a liberating experience. However many people are apprehensive to take this step for fear of having to navigate through unknown places and not being fluent in the local language. By taking an escorted tour, the stress of planning is taken away, but the spirit of adventure remains very much in place. If you're considering a solo South America holiday, read on.
Benefits of travelling alone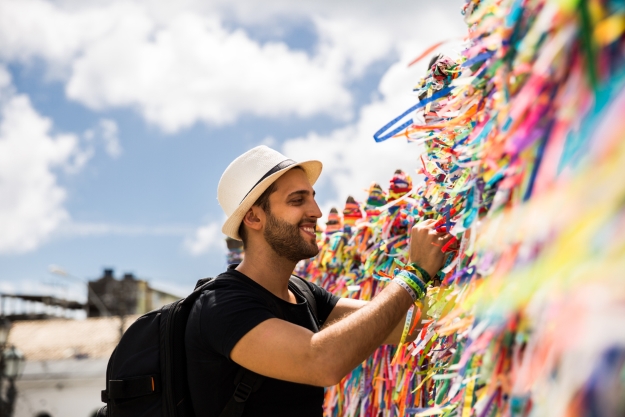 Get out of your comfort zone
Travelling with a partner or friends can be a great way to see the world, however you might not fully immerse yourself in your surroundings. By removing the safety net of having someone to talk to throughout your holiday in South America, you will find yourself practicing your Portuguese and Spanish by interacting with locals, and meeting likeminded travellers on your escorted tour. Step out of your comfort zone and truly experience your destination.
Do what you want to do
By travelling solo, you are in control of where to go and what to see during your tour. With no squabbling over which restaurant to try or what to see during your visit to each location, you can make your holiday your own.
Learn to enjoy your own company
Learning to enjoy your own company is an important aspect of solo travel. Many choose to explore new destinations alone simply to get some peace and quiet. Bring a few new books to read along the way, or a camera to capture your surroundings. However you choose to spend your holiday in the continent, be sure to make the most of your time alone.
Why choose an escorted tour?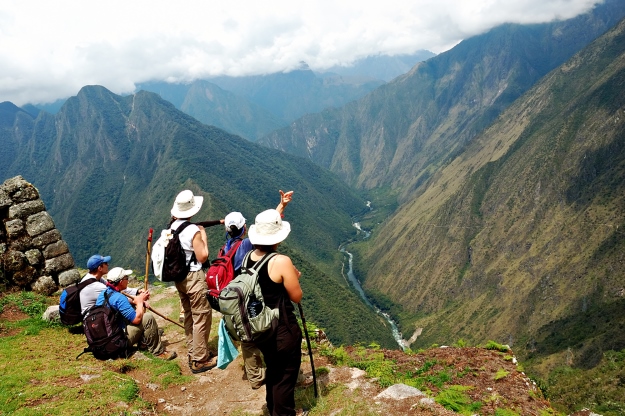 If you're apprehensive about exploring a new country or continent alone, an escorted tour can provide the support you need without taking any of the spontaneity out of the experience. For many, the most daunting aspect of travelling solo is being responsible for planning and navigating. By taking a tour, you don't have to worry about these elements. The trip is planned for you, meaning that your transport to each area is taken care of. However in those destinations, you're still free to roam independently. They are also an excellent way of ticking multiple locations off your bucket list. In a single tour you can experience the eclectic city of Santiago, explore the Atacama Desert, walk through the wilderness of Patagonia and experience the Latin flair of Buenos Aires, to name a few.
Lisa of travel resource website Girl about the Globe recommends escorted tours for solo travellers:
"As much as independent travel rocks, it can still be daunting if you've never done it before, "said Lisa. "I'm not suggesting that you need to book an organised tour for the whole time. Even the word 'tour' now holds a different meaning from a large group of tourists being herded through the main tourist sites following a guide with a coloured flag.

"Nowadays travel companies offer a more unique experience using local transport, taking you to lesser-known spots and offering cultural experiences so you really get to know the country rather than seeing it through a tourist's eyes. They can be a great way to meet others at the beginning of your trip and I definitely recommend them for solos."
Highlights of visiting South America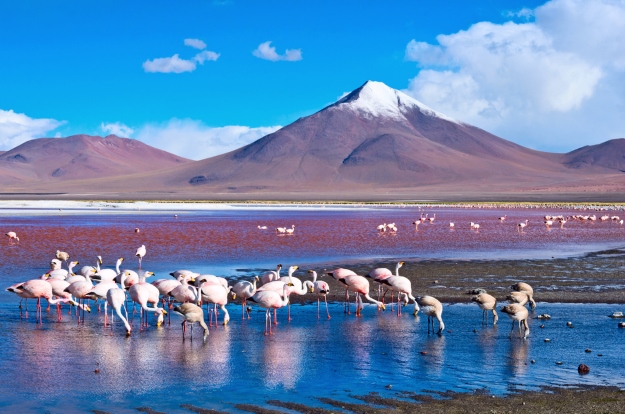 Whether you're a wildlife enthusiast who's dying to see the Galapagos Islands or an intrepid explorer eager to discover the mystery of Machu Picchu, there are plenty of exciting holidays to choose from. Escorted tours are perfect for those travelling solo in South America and offer a huge range of opportunities, no matter what type of traveller you are. Lisa of Girl about the Globe has travelled extensively through the continent. We asked her to tell us about her experience:
"I went to Peru, Bolivia and Chile on a tour many years ago and swore that I would go back, "said Lisa. "When I did go back, I fell in love with Colombia and lived in Medellin for 6 months each year for 3 years. I based myself there as I loved the culture and the people. From there I travelled to Central America, the Caribbean and South America. This part of the world is just amazing.

"I spent 3 months travelling around Ecuador, Peru, Chile, Argentina, Uruguay, Paraguay and Brazil. On a separate occasion I spent a month seeing British Guyana, Suriname and French Guiana. The only country I haven't been to is Venezuela."
With a wealth of experience travelling solo in South America, we asked Lisa what the highlights of her travels were:
"There are so many highlights in South America. It's one of my favourite continents. Colombia definitely. I just love their warmth and their culture. The first time that I saw the view of Medellin I was blown away by it and knew I had to make it my home.

"The Atacama Desert in Chile is just breath-taking. The desert is my favourite landscape and this place is so magical. Bolivia also has amazing landscapes with green and red coloured lakes and plenty of flamingos, and, of course, Machu Picchu. There are certain places that you go to in the world which have a magical energy about them and this is definitely one of them. It is just majestically stunning.

"Paraguay really surprised me. I found a similar culture and warmth as Colombia and it was so cheap after spending time in Uruguay before going there. Rio de Janeiro is amazing and is one of my top 5 cities. I stayed in Botafogo which had a really safe vibe.

"Venture into the Amazon, whether it's from Ecuador, Peru, Colombia or Manaus in Brazil. You can't come all the way to South America and not experience life on its mighty river."
Top tips for Travelling solo in South America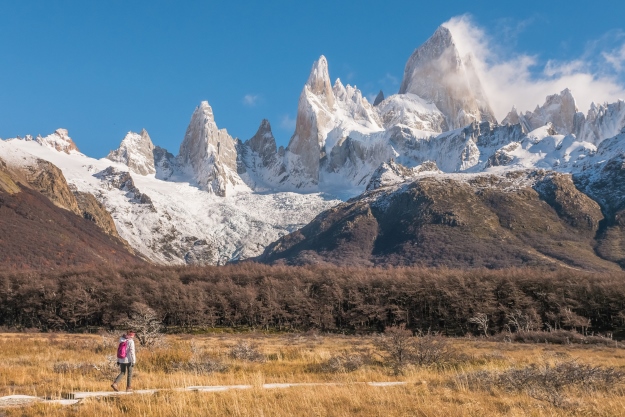 As with any solo travel adventure, it's important to remain vigilant, particularly when in large cities. On an escorted tour, you should feel fairly safe, as you'll be led by locals and people with tonnes of experience in these parts of the world. Lisa shared her top tips with us:
"Don't underestimate the distances. South America is huge! And countries such as Chile and Argentina need a lot of time.
"Learn some Spanish before you go. Each country has a different Spanish accent and locals in Argentina sound very different from the Castilian Spanish.
"Drink cocoa tea if you suffer from altitude sickness. I am really fit but still felt woozy and lacked energy in places in Peru and Bolivia."
If you feel inspired to embark on your own solo holiday in South America, there are plenty of escorted tours to choose from. Whichever part of the continent you choose to explore, we're sure you'll fall in love with the vibrant towns and cities, and endless natural wonders.
---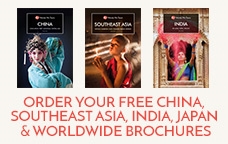 Wendy Wu Tours has a brand new programme of escorted tours to South America. We also offers fantastic tours to China, Vietnam, Laos, Cambodia, India and Japan, and a tailormade travel service, all designed to help you get the most out of your adventures. 
New Solo Tour Departures
Our solo departures feature smaller group sizes, free chauffeur transfers in the UK, free airport lounge access and complimentary cocktails on arrival. Currently these departures are Call to Book. Explore our Solo Holidays