A paradisaical archipelago, the 17,000 plus Islands of Indonesia stretch lazily through the crystal-clear shallows of the Indian and Pacific Ocean. A colourful explosion of culture, it is home to a unique and fascinating blend of people who, between them, speak over 3,000 languages. Encompassing miles of incredible scenery, from the dramatic peaks of smouldering volcanoes to the blissful stillness of palm-lined beaches, a holiday in Indonesia is more like adventuring through 100 countries rather than one.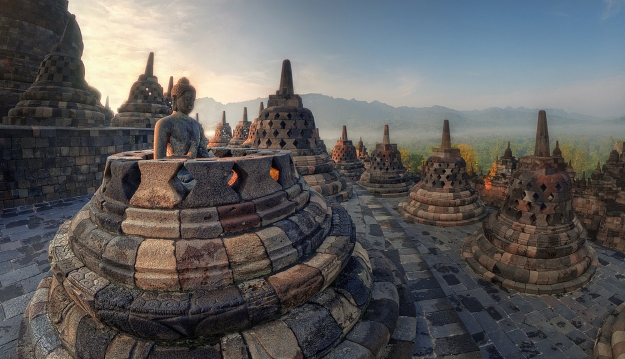 Heritage & Culture
With places such as cultural hub Yogyakarta, on the island of Java, fiercely protective of their age-old customs, much of Indonesia has become a fascinating blend of old and new. In the over 300 ethnic communities that live here, the old ways of their ancestors still play an essential part in day to day life, but so does modernity – travelling to the more rural communities is the perfect way to see how these differing philosophies rub along side by side. Don't forget to drop into a batik village for a glimpse at Indonesia's best-known traditional craft, and to meet the artisans who are keeping the art alive and well.

Alongside this proud cultural, Indonesia has a wide spread of historical treasures too. Boasting eight UNESCO World Heritage Sites, there are a wealth of beautiful temples and traditional architecture to discover. The Hindu temples complex of Prambanan are a magical place to wander, whilst the site that certainly must not be missed is the jaw-dropping Borobudur, also on Java, the world's largest Buddhist temple.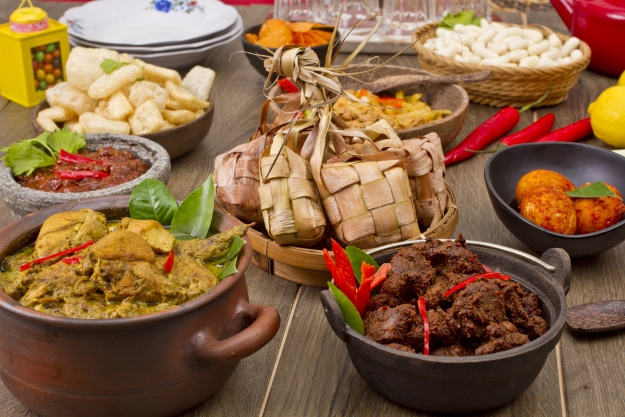 Food
Like many Asian countries, at the heart of Indonesian cuisine is rice. This staple is served alongside a huge variety of delicious and vibrant dishes, full of intense flavours and featuring many varieties of vegetables, tropical fruit and spices. Among numerous regional specialities, nasi goreng (fried rice) is the national dish of choice, usually served with sambal, a fiery chilli-based condiment, whilst rendang curry and chicken satay are dishes you have to try!

Indonesia is also the world's fourth largest coffee producer – you may have noticed that the term java is a moniker for this much-loved hot beverage, all because of the island's close association with producing it. Introduced by the Dutch, the country has excellent coffee-growing conditions, and produces a wide variety of beans to export, the best-known of which is Robusta. What better way to start your day when exploring this glorious country than sipping on locally grown coffee in the early morning sunshine?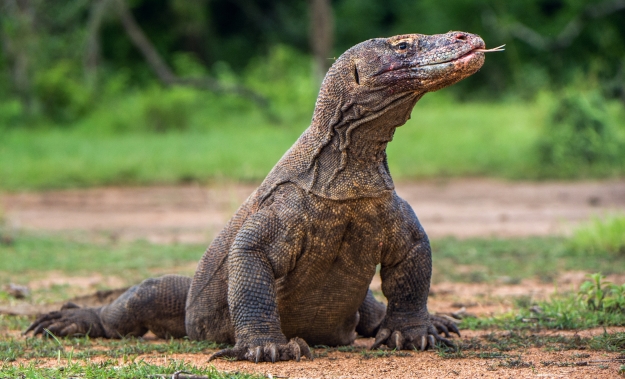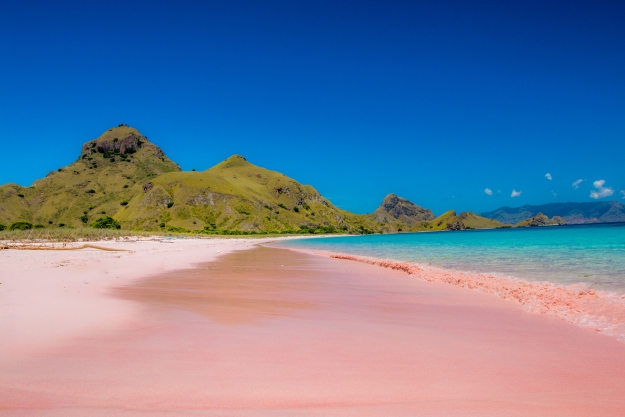 Nature
A series of national parks protect Indonesia's diverse and spectacular landscapes, which range from volcanoes to oceans, to rainforest and beyond. The most famous of these national parks, and arguably one of the world's most spectacular is Komodo, which encompasses the islands of Komodo, Rinca, Padar and many more, smaller islets. Established in 1980, the park protects a huge biodiversity, with not only a rich marine ecosystem within its boundaries, but many species of land animal, including the infamous Komodo dragon, one of the oldest animal species in existence. You'll also find yourself on beautiful pink beaches, wading in creature-rich shallows and seeking out the perfect vantage point to take in the views of lush, ragged peaks backed by the sparkling blue of the ocean.

Another of Indonesia's most spectacular national parks has to be Bromo Tengger Semeru, on Java. Covering a massive area of 800 square kilometres, it is named after two volcanoes and the Tengger people, an ancient community who have long inhabited the area. Here you can look across one of Indonesia's best-known panoramas, with Mount Bromo and its continuous plume of white smoke nestled at the centre of the Segara Wedi (Sea of Sand). And there is so much more spectacular nature to discover – the orangutans of Kalimantan and Sumatra, the lush rice terraces of central Bali, colossal Lake Toba, to name just a couple more.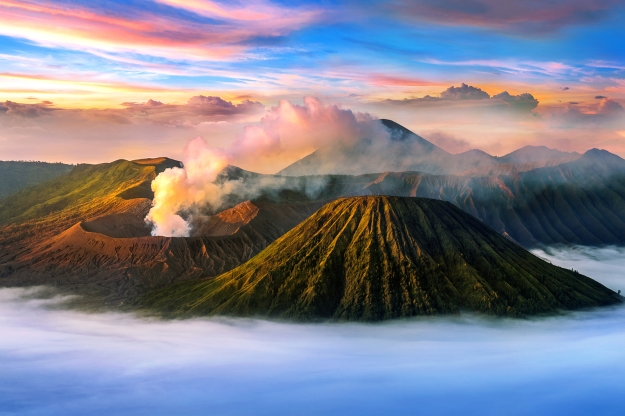 Here are Wendy Wu Tours, our Incredible Indonesia tour covers the history and culture of Java, visit Mt Bromo and spends two days amongst the spectacular nature of Komodo National Park.