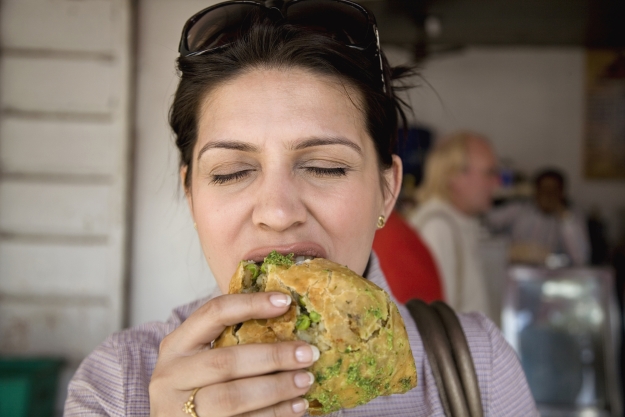 India is widely considered to be one of the best countries in the world for vegetarians. India is home to more vegetarians than the rest of the world put together, compared with around 5% of people in the UK, meaning it's fairly easy to find exquisite vegetarian food on your travels. Religion plays an important role in the number of vegetarians in India, as Hindus, Jains and Taoists all advocate vegetarianism to some extent. Millions of Hindus worship cows as a sacred animal, so beef is scarcely on the menu in any Indian restaurant and in street food. Countries with large Buddhist populations are also popular destinations for vegetarian travellers.
We've created this guide for vegetarians and vegans in India to help you to find the best dishes on your travels. Tucking into mouth-watering curries and delicious street food is half the fun of visiting this vibrant country, after all.
Tips for travelling as a vegetarian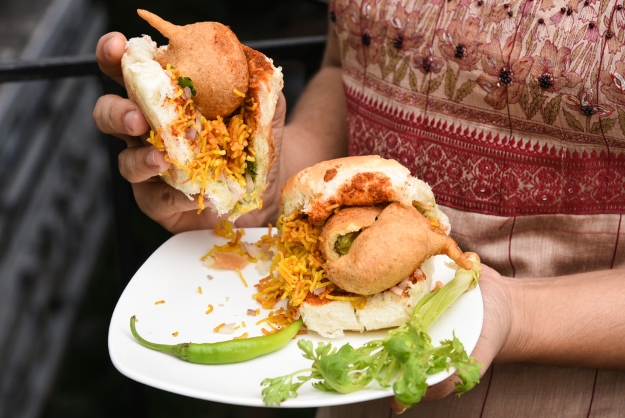 Clear food labelling laws in India make things a little easier for vegetarian and vegan travellers. Packaged food products sold in India must be marked to signal whether it is lacto-vegetarian or non-lacto vegetarian. However, much of the joy when on holiday in India is exploring its famous street food. As you wander through towns and cities, the scents of freshly made chapatis and curries in many shapes and forms will be too tempting to ignore.
It can be slightly daunting to travel with specific dietary requirements. It's always helpful to learn a few words in the local language, wherever you are in the world, as this can go a long way in helping you determine whether something contains meat, eggs or dairy. Buying an India phrasebook and dictionary like this one from Lonely Planet is highly recommended as there are over 22 official languages spoken in the country. You're in good company as a vegetarian or vegan travelling in India, so it's fairly easy to communicate with vendors and restauranteurs to make sure you're not consuming meat or dairy.
If you find vegetarian or vegan food either in a shop or on a street food stall, be sure to stock up. Having a few spare snacks with you is always a good idea, particularly if you're travelling long distances. Pack a few reusable food bags for your India holiday to make sure you're prepared.
Popular vegetarian Indian dishes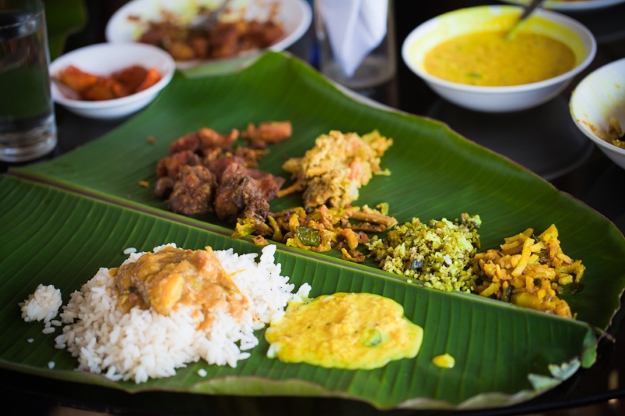 Malai kofta
This thick and creamy dish consists of fried dumpling balls made of mashed potatoes, vegetables and paneer, in a delicious curried gravy. It is one of the most popular vegetarian Indian dishes in restaurants.
Rajma
Vegetarians may be all too familiar with the humble kidney bean, but this mouth-watering dish transforms a staple into something unforgettable. The beans are served in a thick curried gravy, filled with fragrant traditional spices.
Dal
Dal, or daal, is a prominent dish in Indian cuisine, consisting of split lentils or dried legumes. They are thoroughly cooked and soften, blending with spices to create a creamy curry.
Palak paneer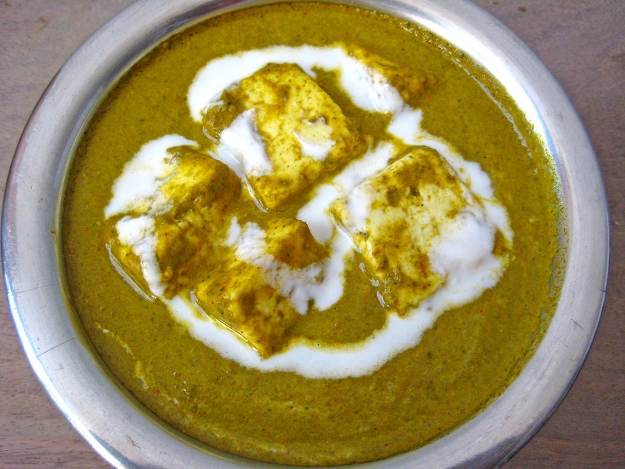 Soft paneer bathes in a smooth spinach curry in this sought-after dish. It is typically served with rotis, naan, parathas or rice.
Aloo paratha
When in doubt, aloo paratha is a handy staple for vegetarians travelling in India. This traditional dish consists of a whole flatbread stuffed with spices aloo (vegetables) or a potato mixture. If you're vegan, you can ask for the dish to be made without ghee (butter).
Chole
Chole is essentially a chickpea curry made with onions, tomatoes and traditional spices to create a tasty, spicy dish.
Hara Bhara kabab
Popular in northern India, this snack is made with spinach, potatoes and green peas, which are then fried into small patties.
Vegan Indian food
While vegetarian food is easy to find in India, seeking out vegan dishes can be slightly more challenging. We spoke to Katie Baxter, the brains behind vegan travel and food blog World Wide Vegetarian, about her experience in India:
"India is great for vegetarians but more difficult for vegans. Dairy is holy in India, but you can ask them to take it out, or find dishes that don't have it. I do love dosa, which is naturally began. It's a giant crepe made of fermented lentils served with a soup called sambhar and my favourite thing, coconut chutney."
We asked Katie if she has any tips for vegetarians and vegans visiting India:
"Vegetarians will have no problem, vegetarian cuisine is huge in India, but vegans can maybe learn to say they have a dairy intolerance and be firm about that, it's the only way people understand. Also I stayed in ashrams where food was simpler and often vegan."
Bhelpuri
Made with puffed rice, vegetables and a tasty tamarind sauce, Bhelpuri is a popular savoury snack in India. The dish is thought to have originated in the street food stalls of Mumbai and remains prominent throughout western India.
Vegetable biryani
Made with an abundance of spices including nutmeg, cloves, coriander and mint, this fried rice dish is very popular in India. Vegan travellers will need to ask for this dish to be made with oil (tel) not ghee (butter).
Aloo gobi
This dry curry is made with potatoes and cauliflower, spiced with curry leaves and turmeric, giving it a beautiful yellow hue. Again, if the dish is served with a chapati, ask for no butter.
Masala Dosa
Common in southern India, Masala Dosa is a thin, savoury pancake made from rice and lentils, filled with a blend of curried potatoes and vegetables.
Beetroot thoran
Originating in Kerala, this vibrant dish is made with grated or finely chopped beetroot, ginger, chilli, coriander and other spices.
Pakora
Any fan of Indian cuisine will undoubtedly have tried a pakora. This Indian snack, made with spiced bread and vegetables, is perfect for vegans and can be found in many street stalls. Be sure to check that they are meat and dairy-free before you tuck in.
A useful tool for finding vegan restaurants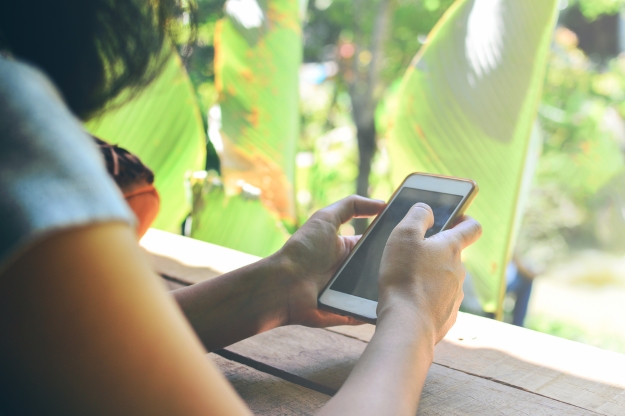 If you're looking for vegan and vegetarian restaurants in a town or city, HappyCow will be able to help. Founded in 1999, the site was created as a "public service to assist travellers and people everywhere to find plant-based/vegan options and healthy food", according to founder Eric Brent. He added: "We currently cover 183 countries, and list not only restaurants but also bakeries, vegan shops, B&B/hotels, catering, vegan delivery, vegan organisations, farmers markets and others. More than simply a restaurant and health food store guide, HappyCow is an ever-evolving online hub that serves millions worldwide each month."
We asked Eric how this handy resource can help travellers:
"The HappyCow website is offered free of charge to both users and those businesses listed. We offer a mobile version of the site which is also free. Additionally we have a free Android app and a paid Android and iOS version with additional functionality which make it usable when you don't have internet connection."
If you're on holiday in India and have discovered a great vegetarian or vegan restaurant, you can also add it to HappyCow to help other travellers, as Eric explains:
"The site is community driven and anyone may contribute new listings, reviews and add photos. We also have an Ambassador program for those who would like to get more involved."
Vegetarian and vegan travel blogs to follow
Fortunately there are plenty of seasoned travellers in the world who have created handy blogs for vegetarian and vegan holidaymakers. Here are a few recommended blogs:
Now you've read our handy tips, and hopefully checked out a few of the resources available to you, you'll be feeling totally prepared for your holiday to India. If you have travelled to India before as a vegan or vegetarian, we'd love to hear about your experiences.


Editor's Note: This blog was originally published in December 2017 and has been refreshed.
---
Image Credit: Sameer Goyal, Richard Munckton, David Baxendale