Japan is a photographer's dream. With intricate temples, exquisite traditional clothing and of course, the cherry blossom, it's the perfect place to capture some truly spectacular photos. And here is the proof, many thanks to Wendy Wu customer Ray Hughes for sharing some of his beautiful shots taken on our Trails of Japan tour last spring.
Days 1 – 4: Fly to Tokyo and explore the city
Take part in a traditional Japanese drumming (Taiko) class
Visit the Meiji Shrine
Explore the Shibuya district, home to Harajuku
Watch the fascinating show at the Robot Restaurant
Wander the Imperial Palace East Garden
See the city from the Tokyo Skytree
Discover the ancient Sensoji Temple
Learn about the city's history at the Edo Tokyo Museum




Day 5: Fuji Five Lakes
Explore the Fuji Five Lakes and soak up the views of stunning Mount Fuji
"I took this photo of Fuji from my room at sunrise. We arrived the night before, it was snowing and murky and we couldn't see a thing so when I woke up and saw Fuji in the morning sun it was a real wow moment."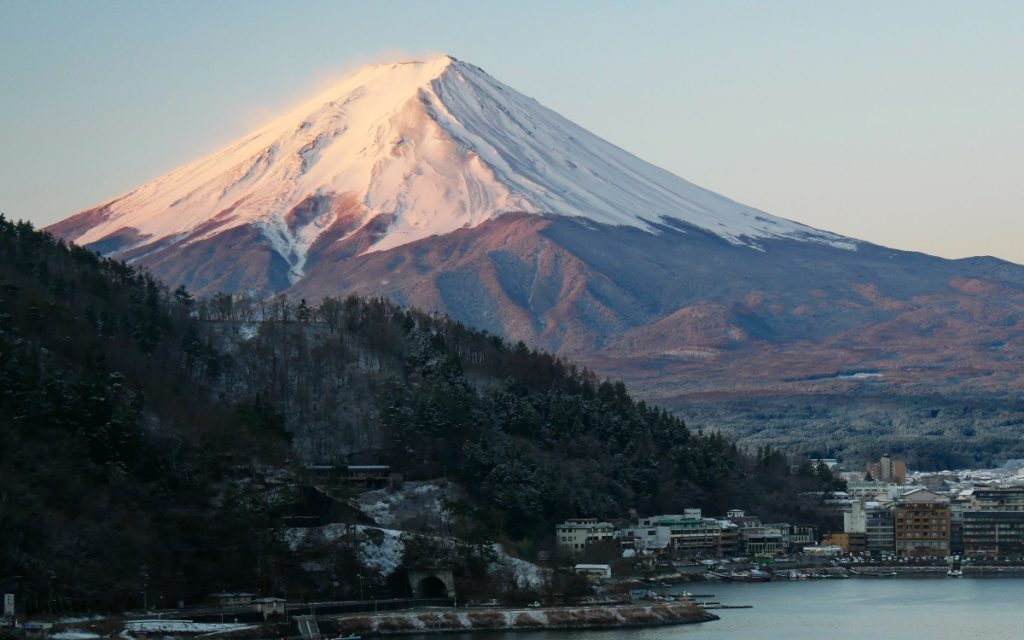 Day 6: Snow monkeys
Stop at the magnificent Matsumoto Castle
See snow monkeys bathing in the hot springs of Jigokudani Yaen-Koen


Day 7: Nagano to Takayama
Witness stunning views of the Japanese Alps from the Shin-Hotaka Ropeway
Stroll through the traditional, historic streets of Takayama



Days 8 – 9: Kyoto
Ride the famous bullet train to Kyoto
Visit the iconic Fushimi Inari Shrine
Explore the Kiyomizu Temple
See the beautiful Golden Pavilion
Discover the Ryoanji Temple and zen garden
Wander through the Bamboo Forest



Day 10: Kyoto to Koya-san
Discover the craft of Kimono creation at Nishijin Textile Centre
Learn the art of origami with a workshop
Stay overnight in a 13th century temple in a traditional tatami room





Day 11: Koya-san to Osaka
Join the monks in their daily morning prayers
Enjoy a walking tour and visit the Kongobuji Temple
Explore the Okunoin Cemetery




"I have so many wonderful memories from this trip, the cherry blossom and Himeji Castle were real highlights, I got to tick off a few items on my bucket list which is great!"
Days 12 – 13: Osaka
See the beautiful Himeji Castle
Enjoy a sake tasting experience in a sake brewery
Explore Osaka's vibrant entertainment area, the Dotonbori District



Many thanks to Ray for sharing his photos – we were spoilt for choice!
Perhaps you're feeling inspired to reach for the camera and explore the Trails of Japan? Learn more about the itinerary here.
For the lowdown on when to go, take a look at our Best Time to Visit Japan page

Off-Beat Japan
13 days from £6040pp
Fully Inclusive of Tour & Flights
Mount Fuji Hike - Snow Monkeys in Yudanaka - Koya-san Temple Stay
Order your brochure today