Kyrgyzstan is a land of pristine mountains, spectacular glaciers and dramatic gorges that form the dramatic backdrop to lonely yurts, remote villages and a traditional way of life that has been unchanged for centuries.
Here's our top picks for the undiscovered gem that is Kyrgyzstan.
Bishkek
The capital of Kyrgyzstan has a population of less than a million and despite its short history, only founded in 1825, has plenty to interest the arriving traveller. You'll find a fascinating city of wide wide open boulevards, green parks and grandiose Soviet architecture. vast expanse of Ala Too Square – Built in 1984 to commemorate the 60th Anniversary of the Soviet Era – is the central focal point of the modern city but don't miss the bustling bazaars, colourful public mosaics and elegant state opera and ballet theatre.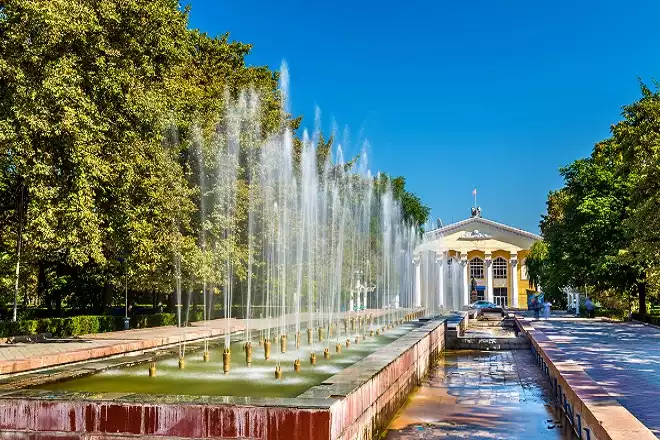 Ala Archa National Park
Ala-Archa is an alpine national park in the Tian Shan Mountains just an hour's drive from the capital. The name Ala Archa translates as 'Bright Juniper' from Kyrgyz as the whole gorge is covered with trees including, of course, the eponymous juniper. The views of rolling forested hills, snow-capped mountains and tumbling rivers are just spectacular.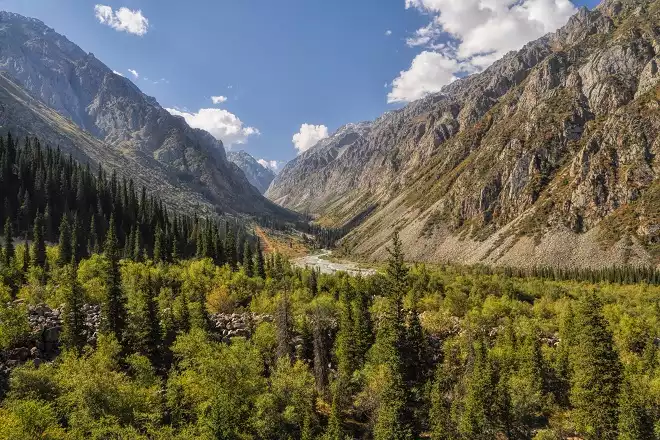 Burana Tower
This 11th century octagonal monument is all that remains of a once great city. Founded in the 9th Century but in ruins now for over 700 years, just the lonely tower and some toppling grave markers remain. One of the oldest remaining buildings in Central Asia, the view from the top is just stunning.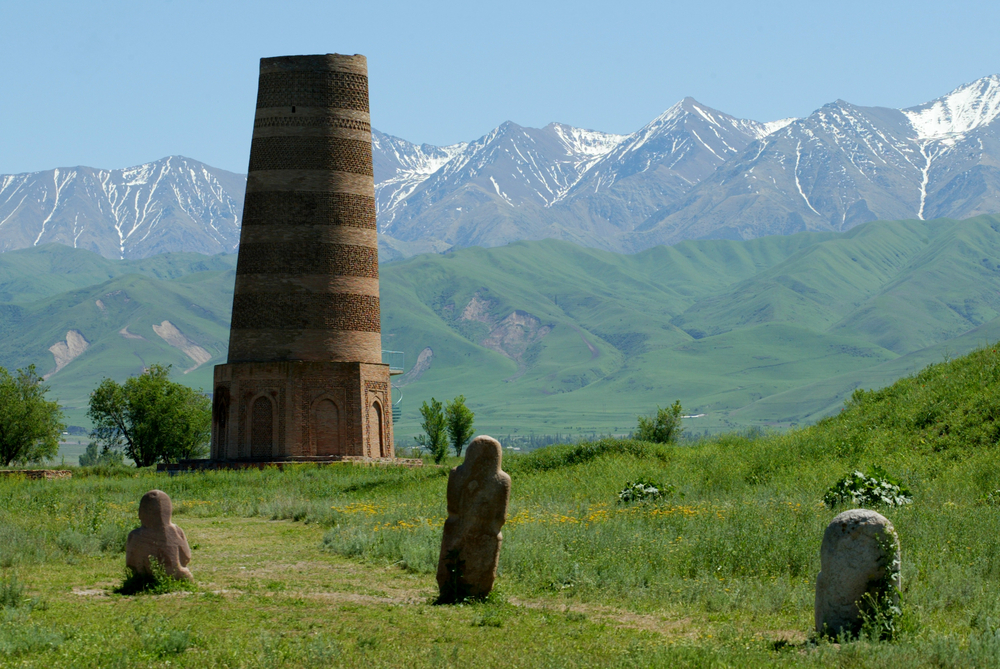 Chon-Kemin Valley
The spectacular Chon-Kemin Valley is almost 80km deep and is famous for its natural beauty, abundant wildlife and mountain lakes. A wonderful place to take a leisurely walk in the foothills of the magnificent mountains, surrounded by fir tree forests, or to gain a an insight into local village life. The horse riding trails here are especially good.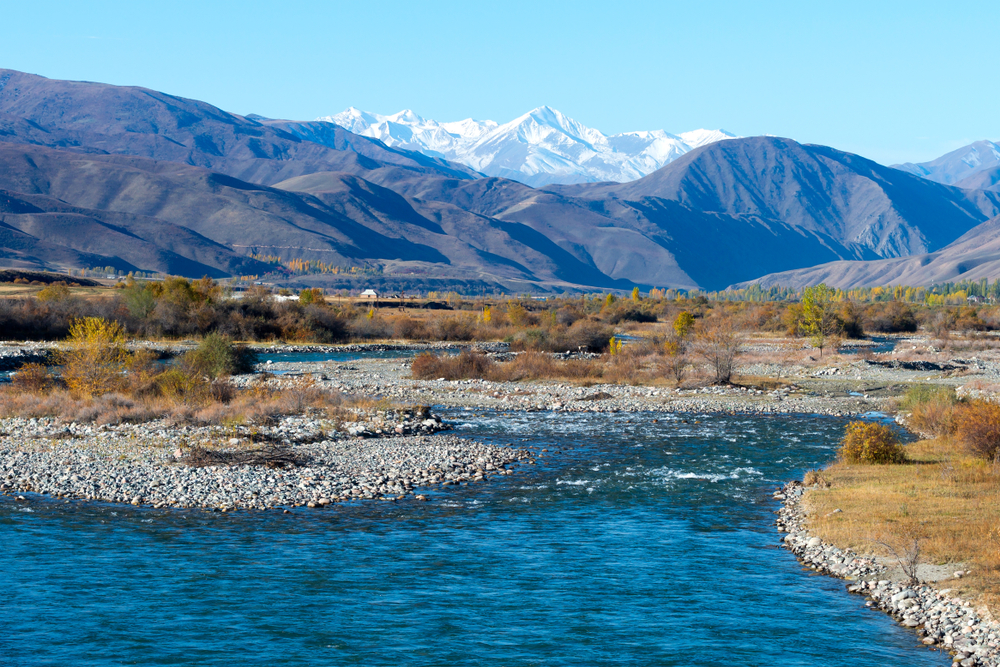 Bokonbayevo Village
A cosy and picturesque village on the southern shore of Lake Issyk Kul backed by green meadows and snow-capped mountains . Most people here make a living by either farming or craftmanship and the surrounding landscape is sprinkled with yurts. The Kyrgyz nomads have practised falconry here for over 2,000 years and to watch a display of their artistry, with magnificent golden eagles, amidst the spectacular highland scenery of Kyrgyzstan is one of Central Asia's most iconic experiences.
Skazka Canyon
Skazka Canyon is known locally as Fairy Tale Canyon due to its bizarre rocky landscape, which for many years has been transformed by wind into fabulous sculptures and formations. Some formations have been named for their similarity to well-known objects, like one set of ridges named "The Chinese Wall".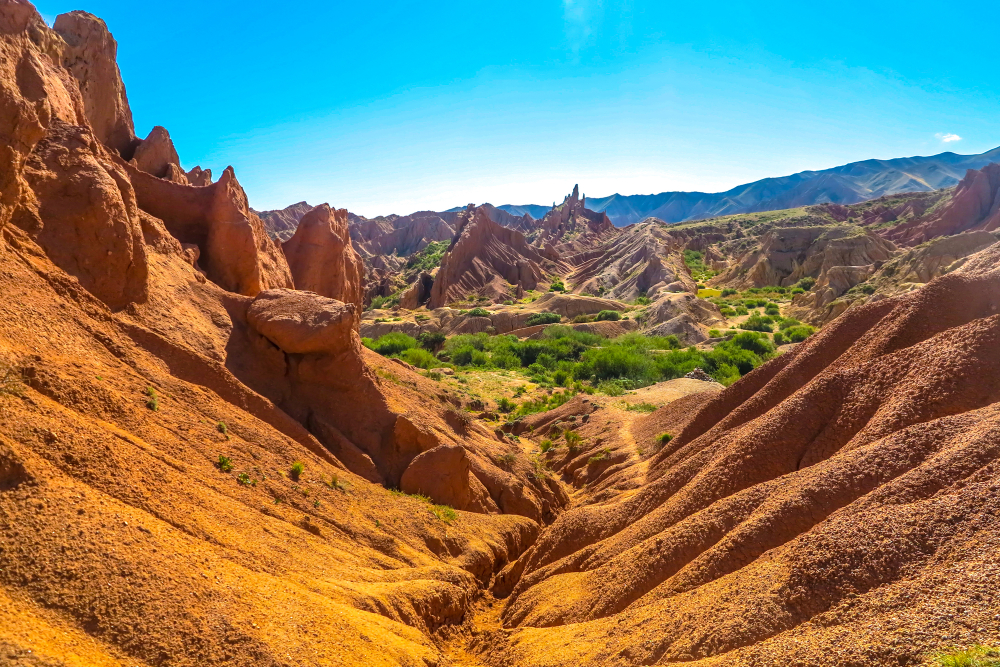 Barskoon Gorge
Barskoon Gorge is one of the most beautiful gorges on the southern shore of Issyk-Kul, famous for high waterfalls and dense spruce forests. The gorge also boasts a surreal carving of Yuri Gagarin carved in to the solid rock. Thought to commemorate a visit by the first man in space shortly after his historic flight, an almost certainly apocryphal legend has it that Yuri touched down here – so far off course that it was covered up by embarrassed officials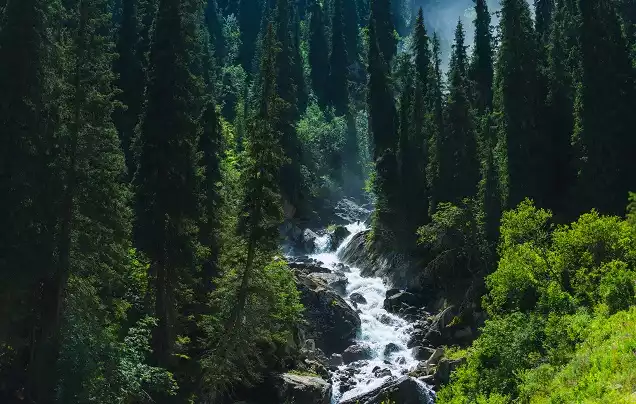 Karakol
Originally a Russian military outpost Karakol's population boomed with an influx of Dungans, Chinese Muslims fleeing warfare in China. The Holy Trinity Orthodox Cathedral and Chinese Mosque bear witness to the city's colourful heritage and the The Przhevalskii Museum displays fascinating exhibits on the Issy Kul petroglyphs showing a much longer historic heritage. Don't miss the Sunday Animal Market – Kyrgyzstan's biggest animal markets, full of colourful characters.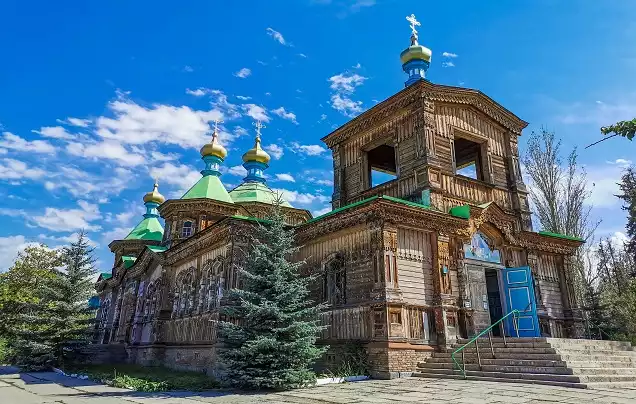 Jety-Oguz Gorge
A lush valley located 30km outside Karakol. The name translates to 'seven bulls' in the Kyrgyz language, referring to the red sandstone rock formations that resemble seven angry bulls. Famous for its hot springs and the beautiful scenery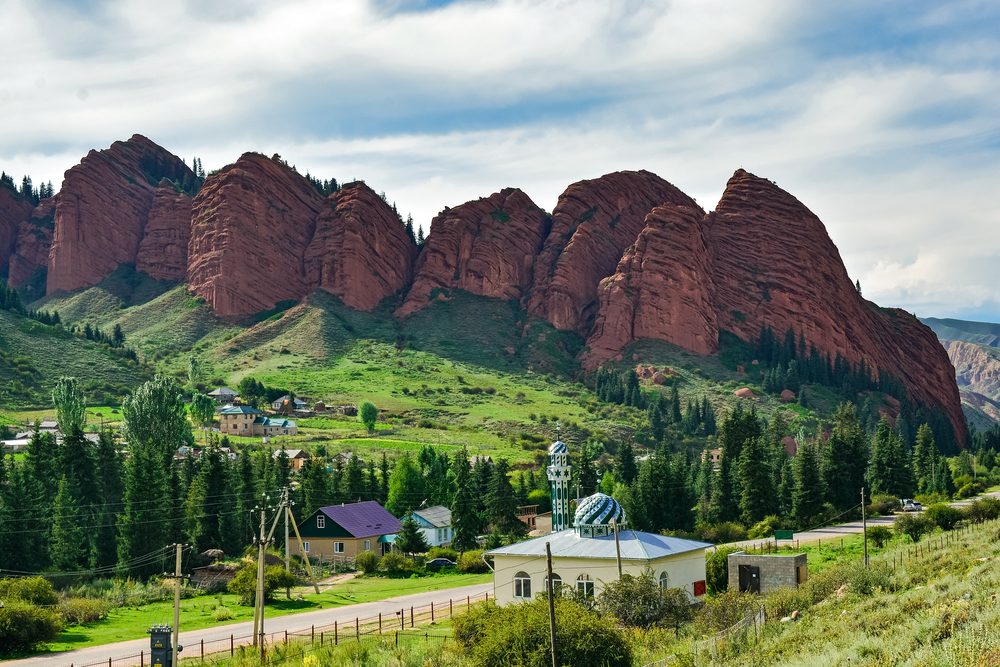 Road to Samarkand
22 days from £5840pp
Fully Inclusive of Tour & Flights
Bishkek - Cholpon Ata - Karakol - Naryn - Chong Kemin - Tashkent - Samarkand - Bukhara - Khiva - Tashkent
Order your brochure today