The unique history of Macau combines both Portuguese and Chinese influences, gives it a rich culture that is different to its neighbours, which makes it the perfect extension to any trip to China or Hong Kong. It offers visitors the chance to eat delicious food, enjoy exciting nightlife and experience a blend of cultures, all only a one hour ferry ride direct from Hong Kong airport.  Here's how to spend the perfect 48 hours.
Day 1 in Macau
Morning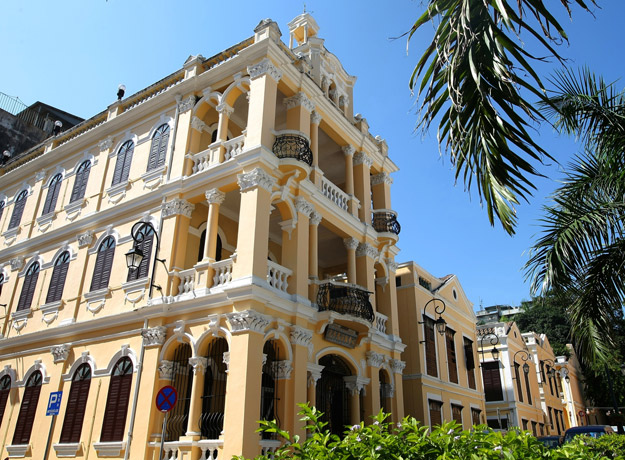 A walk through Macau's Historic Centre throws up an absorbing web of different styles and influences. In among its traditional streets there are more than 20 different heritage sites to visit, from churches, temples and shophouses to a lighthouse, library and theatre. Collectively, they make a fitting introduction to the destination's East-meets-West personality.
Pit stop Take time out for a Macanese lunch. This being the Far East, the chance to eat good food is a central part of the experience, and the local cuisine is an inventive merger of culinary traditions and flavours from Europe, Africa, Asia and South America.
Afternoon
Comprising a neat row of five sensitively restored residences from the 1920s, the Taipa Houses-Museum gives an insightful overview of the Macanese life of that era that shaped latter-day Macau, showcasing authentic furniture, photographs and everyday items.
Day 2 in Macau
Morning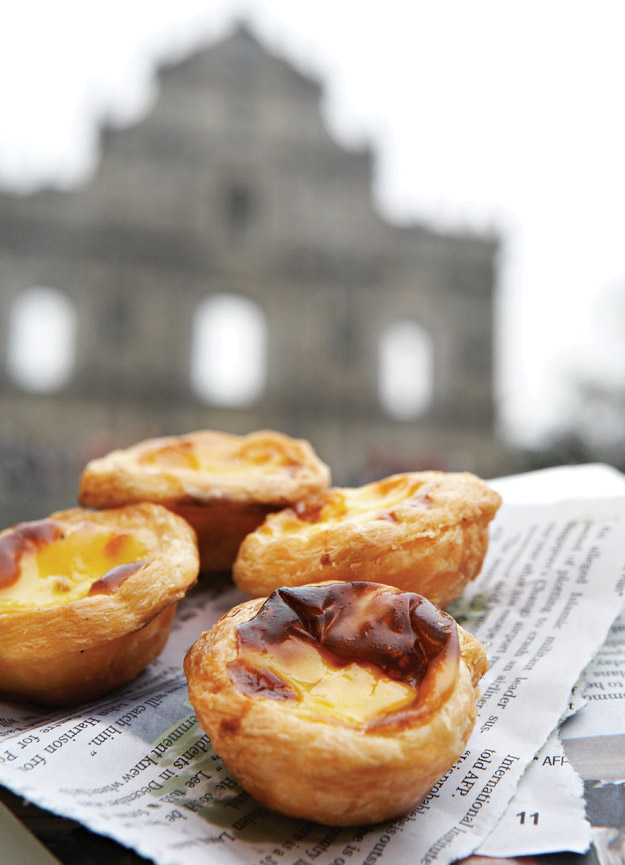 With its cobbled streets and quiet squares, Coloane Village gives a taste of a calmer, slower Macau. Order a fresh pastel de nata (egg tart) from the original Lord Stow's Bakery, then call in at the nearby Macau Giant Panda Pavilion.
Afternoon

Visit the 1,109ft-high Macau Tower for a giddying view over the islands and the South China Sea, then ratchet up the experience by choosing one of the adrenaline activities on offer  from a Skywalk around the rim to the world's highest bungy jump.
After dark
After dinner, make the most of Macau's nightlife by venturing to one of its rooftop bars for a grandstand view of the city skyline. Or why not experience the spectacular House of Dancing Water? This water-based show is billed as the most spectacular production the world has ever seen with high diving acrobatics and somersaulting motorbikes.
---
 Top Macau Experiences
Enjoy a delicious Pasteis de nata (egg custard tart)
Walk through Macau's historic centre
Visit the 1,109ft Macau Tower for the best views
Explore the hills, valleys & villages of southern Macau
---
Macau Three Day Trip
2 nights from £290pp
Including 2 nights' accommodation, jetfoil transfer from Hong Kong, daily breakfast and a half day city tour.
To book, call us on 0800 9888 209 or view the tour online
---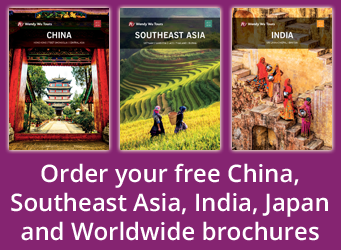 Visit Macao with the UK's leading China Experts, Wendy Wu Tours. Our award winning escorted, fully inclusive China tours visit all the major sights of China for an unforgettable holiday.
We also have amazing tours to Vietnam, Cambodia, Laos, Japan, India and beyond…