It can take a few attempts to truly master the art of travelling. With each new destination comes a host of new discoveries and first-time experiences, so it is always best to be prepared no matter what.
We asked our friends and customers on Facebook to give us their top travel tips so we could share them with you, and they've come up trumps with some excellent suggestions. So here they are, top travel tips to help you get the most out of your adventure…

Experience Japan's foodie delights for yourself on our Japan Uncovered tour, including the local fruit and vegetables at Myagawa Morning Market and a trip to a Miso House and wasabi farm to learn all about two of Japan's favourite flavours!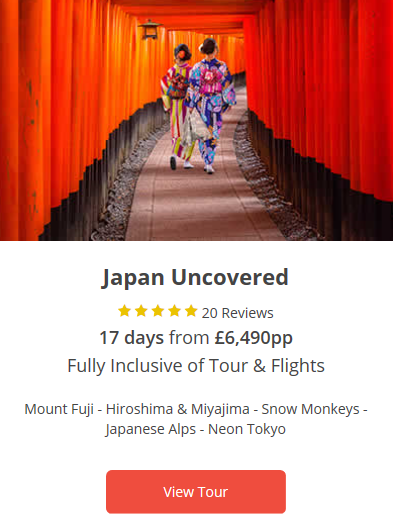 Did you know?
Every passenger cruising on the Victoria Mekong is given a reusable flask to use during their trip and take home with them…a great souvenir as well as handy!
Enjoy a 3-night deluxe river cruise on our Classic Mekong tour and discover the incredible sights of Vietnam and Cambodia, including the stunning temples of Angkor and beautiful Halong Bay.



Did you know?
You can enjoy a free 12-month subscription to Audible when you book by 30 June, or choose between Amazon Prime and Netflix. Explore the offer here.


This is a great idea, especially for wildlife enthusiasts. The Highlights of Sri Lanka tour is packed with incredible wildlife encounters with a day spent at Yala National Park where you can see leopards, and time at the Elephant Transit home to meet baby elephants! You'll even get to visit the Turtle Hatchery in Kosgoda.



A good tip if you're joining our Ultimate South America tour where you spend time at altitude searching for ancient civilisations in the mountains of Peru and exploring the stunning and diverse scenery of Bolivia.




And finally, a tip from Wendy…

Got something you want to share?
Find us here on Facebook and let us know your travel tip, send us your holiday photos or even write a review of your tour – we'd love to see it!